Articles
P.o.p. Candy: Satisfying the Community's Sweet Tooth
P.o.p. candy's Rachel Flores and Bill Waiste melt, stir, and infuse their way toward a stronger community.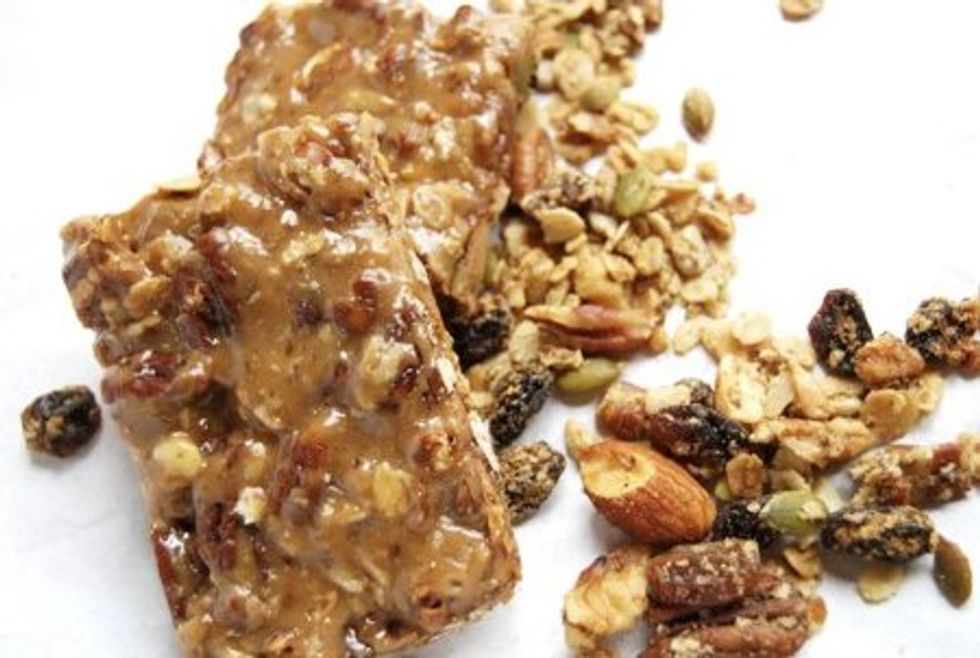 What could be sweeter than giving back to the community? Well, what if giving back also meant sharing delicious heaps of all-natural "butter crunch" with friends, neighbors, and local nonprofits? For three years now, the founders of Santa Monica, California-based
p.o.p candy co.
, Rachel Flores and Bill Waiste, have embraced exactly this mission, developing a candy line around the philosophy of local connections and community building.
"During the holiday season, it was the one recipe that I did," said Flores of her now famous butter crunch. Flores gave a tin of her candies to a friend and entrepreneur, who told Flores "'This is good enough to sell.'" When Flores's friend again insisted on the marketability of the product during the holidays the following year, Flores decided to take the advice more seriously.
---
In 2007 she pitched the idea of a candy line to co-founder and husband Bill Waiste, a good fit for the the venture with more than 35 years of experience in the restaurant industry. The two concocted a test product and shared samples with the organizers of the Mar Vista Farmers' Market in Los Angeles. "We were offered a booth at the farmers' market before the end of the day," said Flores.
Flores and Waiste's experience founding p.o.p. proves that when the product is strong and the timing is right, starting a local business doesn't have to be difficult. "Everything came very easily... Everything just fell into place," remarked Flores. While p.o.p started out with just one flavor (almond), the product line now encompasses ten corn-syrup free and locally sourced flavors, including the best-selling rosemary almond and new experiments like the spicy "fire pistachio" butter crunch (made with California-grown nuts). Waiste calls this last concoction a "trick candy," since the heat hits the tongue during the aftertaste, when the eater's least suspecting it.
But Waiste and Flores's candy does more than just please (or surprise) the tongue. The entrepreneurs donate the product to support fundraisers for community institutions: everyone from educational radio station KXLU to Planned Parenthood. According to Waiste, the best part of starting p.o.p. "is having a sense of family in the community. Our sense of relating with people has grown exponentially."
Flores added that having a small business is all about "celebrating 'local' with your customers... It's celebrating the local experience." Flores and Waiste will be on hand to 'celebrate the local' this weekend at Unique LA in Downtown Los Angeles, where they'll hawk their fantastic variety of butter crunch candies.
GOOD is partnering with Unique LA for its Third Annual Holiday Show in Downtown Los Angeles from December 11 to 12. This post is the fourth and final in a series highlighting our favorite vendors at the event. Buy pre-sale tickets and receive a discounted subscription to GOOD Magazine!