Articles
Park Talk, Water Work, and Bus Art: Have a GOOD LA Weekend
From workshops on saving water, to a roving gallery broadcasting art in every corner of the city, here's what to do in L.A.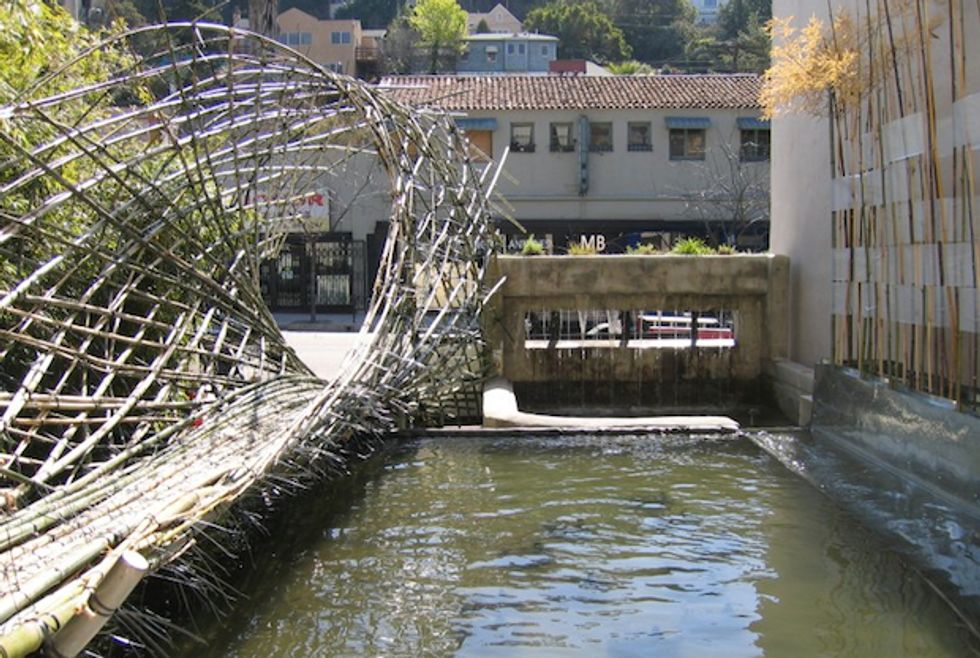 It's Thursday, Los Angeles! The weekend is bearing down, so we've got some tips for getting out. From workshops on saving water, to a roving gallery that will broadcast art in every corner of the city, here's what to do and what to see. Know something we don't? Send it to la[at]goodinc[dot]com
Friend Griffith Park in Real Life: L.A. is home to the country's largest urban park but those 4,200 acres of wildlife in the center of the city can't protect themselves. The nonprofit Friends of Griffith Park hopes to be the park's guardian, bringing "enlightened stewardship" to the open space, including hikes, advocacy initiatives, and educational programs. Tonight kicks off their summer lecture series at the Los Feliz Library, with a talk about Griffith Park's most famous asset, the Hollywood sign. Thursday, 6:30 p.m.
---
Get All Wet in Silver Lake: Since it probably won't rain again until November, what better time to start thinking about saving water? Silver Lake's Materials & Applications is hosting two days of hands-on water reclamation workshops: Saturday's focuses on funneling the greywater from your washing machine into your garden, and Sunday's features hacks that turn your gutters into a rainwater catchment system. Register online, space is limited. Saturday and Sunday, 12:00 p.m. to 5:00 p.m.
Ride the Bus, Watch a Movie: This weekend brings the launch of Out the Window, a city-wide screening of 40 short videos by Los Angeles youth that will appear on 2,200 Metro buses. The films will run for five minutes of every half hour from June 13 to 17, and 45 minutes of every hour on June 18 and 19. Or see all the videos together in a special screening at Inner-City Arts this Sunday. To complete the experience, take the bus and see what films you catch along the way. Sunday, 3:00 p.m.

Live in Los Angeles? Sign up for GOOD LA we'll deposit exactly one good L.A. thing in your inbox each day. You can also follow GOOD LA on Facebook and Twitter.


Photo of the Materials & Applications installation Here There be Monsters