Articles
People Are Awesome: Elvis Costello Tells Fans to Not Buy His Overpriced New Record
The 57-year-old icon is striking back at his price-gouging record label this holiday season.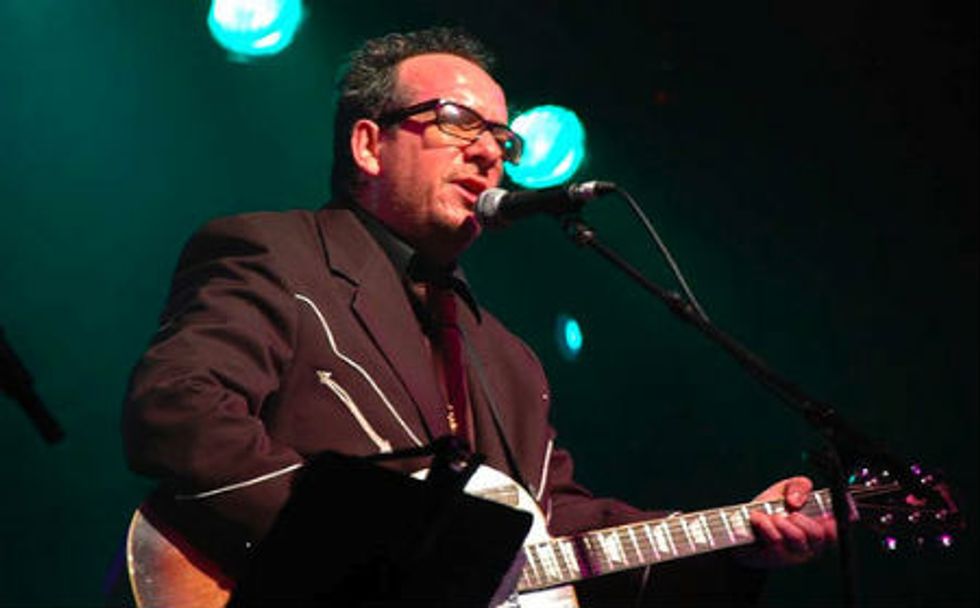 Aging rocker Elvis Costello may not be as popular as he once was, but that doesn't mean he doesn't have a lot of fight left in him when he gets angry. Just ask his record label.
Back in April, Costello and his band, the Imposters, recorded a live album and DVD in Los Angeles, which will be released next month as a box set titled The Return of the Spectacular Spinning Songbook. It's the perfect gift for any Costello completist looking to add to their canon, save for one problem: It costs more than $200 for one DVD, one CD, and one vinyl record. In short, it's a ripoff, especially for anyone who had been looking to buy the album while staying on a budget in this tight economy. Luckily for fans, Costello is equally displeased.
---
In a message called "Steal This Record" posted to his website, Costello implores people not to buy Songbook, the hefty price of which he says must be "either a misprint or a satire." He adds that because his label, HIP-O, will not budge on the album's cost, fans should instead spend their money on Ambassador of Jazz, a new Louis Armstrong box set that contains 10 different CDs yet is more than $50 cheaper than Songbook. "Frankly," Costello adds, "the music is vastly superior."
Back in February, when ticket scalpers had effectively ruined LCD Soundsystem's final show, that band's frontman, James Murphy, beat the scalpers by getting creative. "Don't let the shitbags win," he told fans at the time. It looks like at least Elvis Costello was listening.
Photo via (cc) Flickr user jeffturner