Articles
Photo: MREs and the Military Rations of 50 Countries Fighting in Afghanistan Photographs of MREs and Military Rations
Ashley Gilbertson went to Afghanistan and photographed military rations from around the world.
Ashley Gilberton photographed the meals that combat troops from nearly 50 lands eat in Afghanistan for The New York Times.
Not only is he a great photographer, but he also wrote a compelling essay about military rations and what it means to eat in fatigues:
---
In combat, eating is often the only good thing about a day. When a soldier or marine sits down to warm up his M.R.E., he's not being shot at, he's not losing friends. It's almost a ritual, and the very act of opening one of these packages suggests safety, however brief it may be.

To a lot of the American troops I've met, mealtimes are the only thing here to look forward to.

\n
Click on the photo of U.S. rations (which are sometimes known as Mr. E's) below, Meal Ready to Eat, Menu No. 2 "Pork Rib," to view his whole series: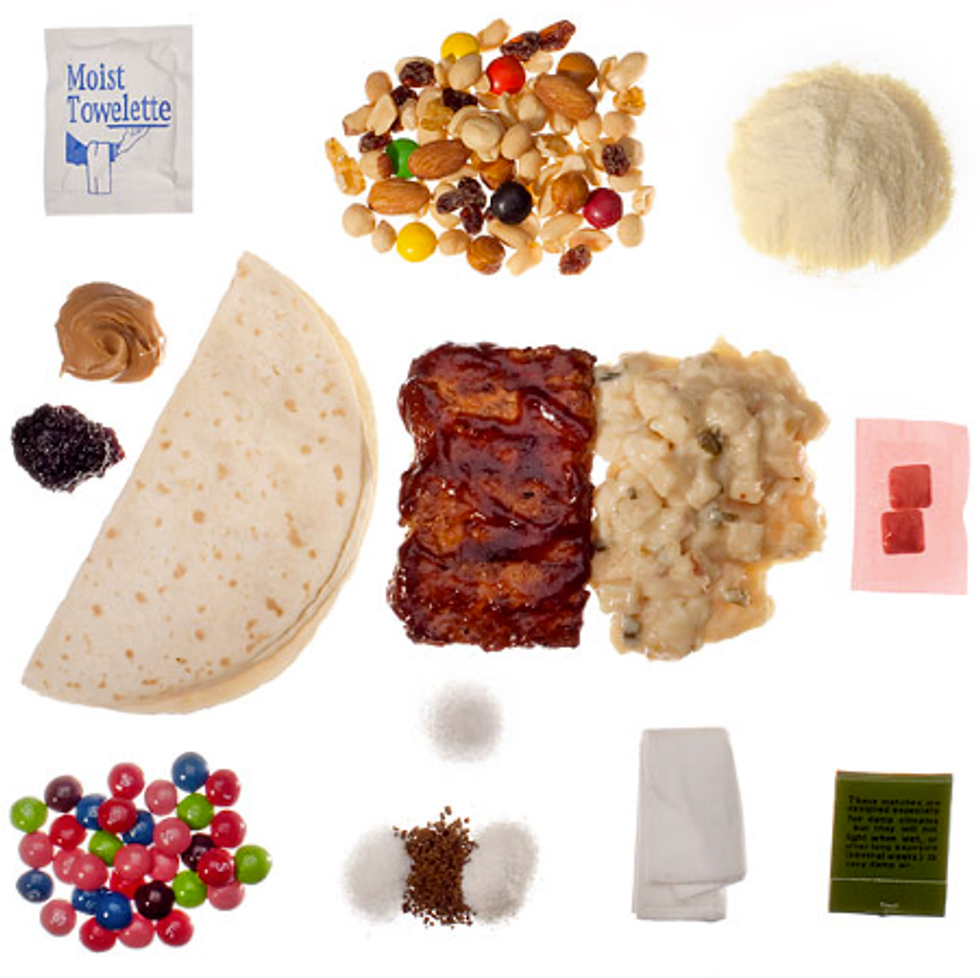 Photograph by Ashley Gilbertson via
The New York Times
.