Articles
Protestors Are Awesome: Activists Turn Banks into Ad Hoc Daycare Centers and Classrooms to Protest Public Service Cuts
U.K. protestors transformed banks into the services the government is hoping to cut.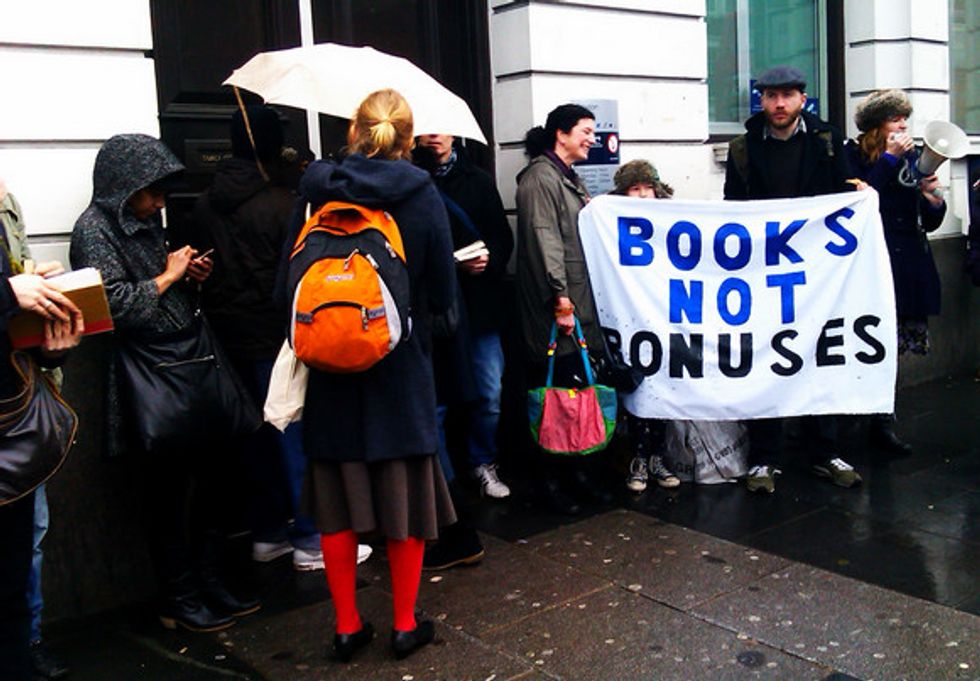 Last week, all across the UK, activists like these folks in Camden, Maine, stormed more than 40 banks to protest executive bonuses and severe public service cuts. But they weren't just protesting at these locations:
They occupied the buildings and made them their own
.
Branches of RBS, NatWest, and Lloyds banks were transformed into daycare centers, laundries, libraries, homeless shelters, drama clubs, walk-in clinics, youth and job centers, and even a hospital. As protestor Aisha Atkins told the Daily Mail, "We are transforming the banks into schools, leisure centres, laundry services and homeless shelters to show that it's our society that's too big to fail, not a broken banking system."
---
According to UK Uncut, an organization founded to protest what they describe as the British government's "austerity economics," the plan "wasn't to shut down bank branches, but to 'open them up." By occupying them and transforming them into something that people need, but will be cut, protestors hoped to show what was to be lost by the country's proposed cuts to essential services.
Protestor photo courtesy ukuncut.org