Articles
Attaining a critical mass of women, especially female minorities, is vital to the future of science within society.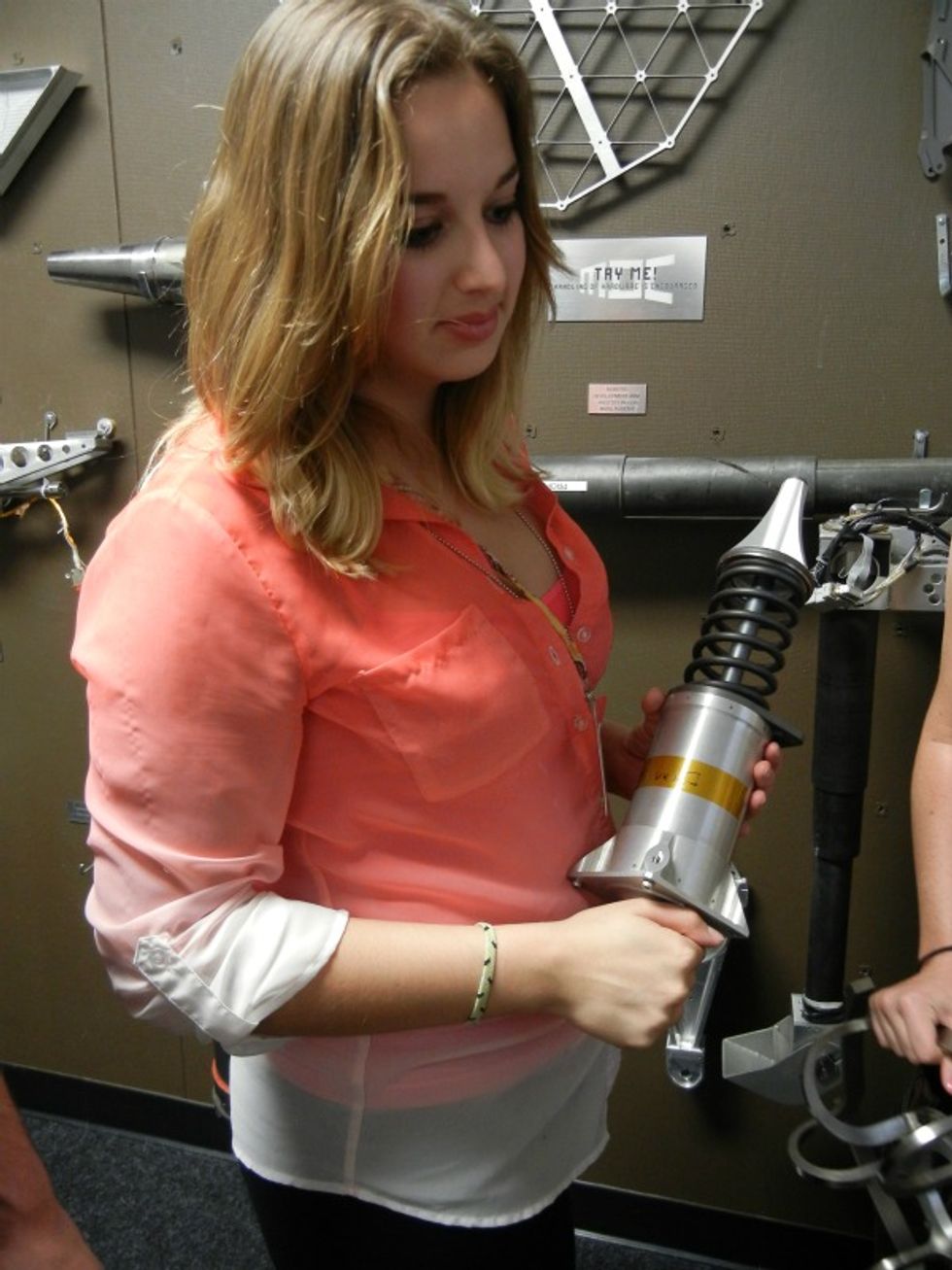 Get ready, fellas—girls are here to stay in science, technology, engineering and math.
Historically, science has been a very male-dominated field. However, the role of women in STEM has grown exponentially in the last few years. We are no longer restricted to being nurses or biologists—we have all corners of the STEM world open to us, from mathematics to neuroscience, and engineering to zoology. But we still have a way to go. So, the real question here is: How can we get more girls interested in STEM and keep them passionate over time?
---
I'm only 17-years-old, but I can see that one of the most important steps is to break the stereotype that science is only for boys. By bringing into the classroom the accomplishments of Marie Curie, Rosalind Franklin, and other women who have shaped our understanding of science today, young girls are presented with real role models. To go even further and really ingrain the concept that girls are involved in science now, we should be highlighting rising, young scientists, especially those in high school.
One of the best examples is the project exhibition day during the Intel International Science and Engineering Fair. I was a finalist at the 2013 fair and received the Innovative Exploration Award for my research on a unique, 3-D cell structure. I saw firsthand how this day offers young students of all ages the opportunity to visit the 1,600 projects presented by high school students competing from around the world. These face-to-face interactions are priceless, as they can serve as a tool of inspiration for both the visiting students as well as the Intel International Science and Engineering Fair finalists.
Kids, especially girls, are also more experience-driven learners, and the best way to facilitate this in the classroom would be to go even further than the traditional textbook education to real-world learning. This means bringing curiosity-driven activities such as experiments into the classroom setting to provide hands-on opportunities. Field trips to relevant sites are great ways to inspire and motivate young students to pursue a passion.
For example, just a few weeks ago, I was able to attend an exclusive event at NASA's Jet Propulsion Laboratory as part of my prize. It's one thing to read about the Mars Curiosity project and landing, but what better way to learn about space exploration throughout history than to see the Rover's twin in person and walk into the control room where everything happens?
It's critical to form and grow programs specifically for young women in science starting from elementary school through high school with the goal of enriching the scientific community with their presence and accomplishments. The diversity that science needs is not limited to ethnicity, but also gender. This is why attaining that critical mass of women, especially female minorities, is so vital to the future of science within society. We need to emphasize and reaffirm the fact that no field or area of expertise is out of reach for a girl with passion and curiosity.
Click here to add encouraging science research in middle and high schools to your GOOD "to-do" list:
Image of Samantha Marquez at NASA's Jet Propulsion Laboratory