Articles
Reinventing Maternal Health: Win $10,000 to Transform the Health of Mothers Around the World
ABC News is looking for students with the next big idea to transform the way we approach maternal health.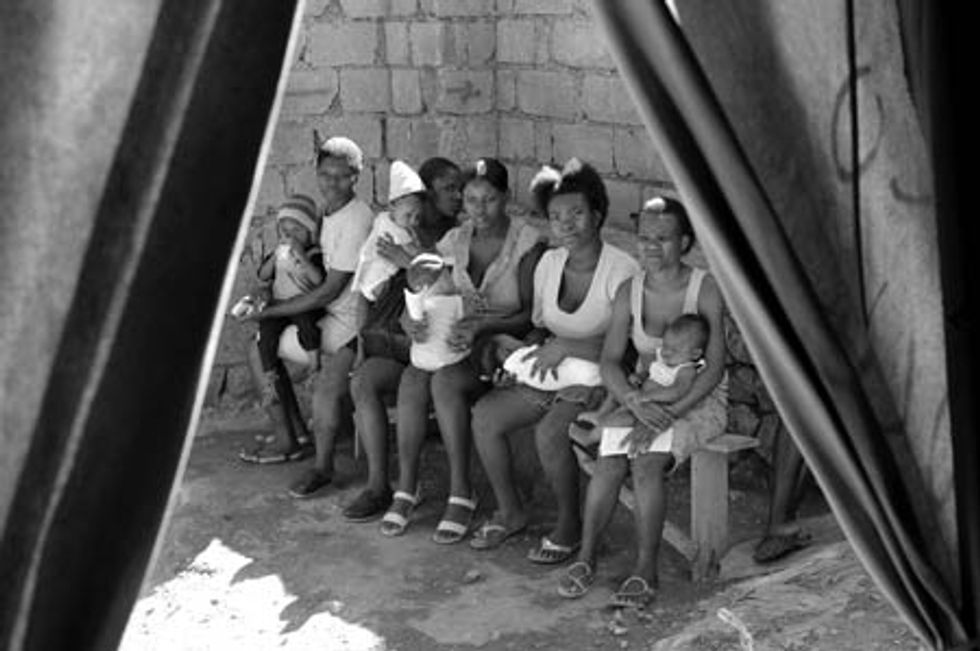 Jane Chen was getting her MBA at Stanford when she cooked up the idea for a
low-cost infant warmer
to protect premature newborns when high-tech incubators weren't an option. Emma Clippinger was a student at Brown University when she founded
Gardens for Health International
, which is transforming the way we look at HIV/AIDS care and nutrition. And don't get us started on the Google guys. A lot of great ideas come from people who are still in school.
ABC News' Be the Change: Save a Life, together with the Duke Global Health Institute and the Lemelson Foundation, are out to find the next would-be student social entrepreneur who can transform the way we approach maternal health. (Full disclosure: GOOD is a partner of Be the Change: Save a Life.)
---
Why maternal health? Because 350,000 women die every year of complications due to childbirth. And surprise, surprise: The vast majority of those cases are easily solved with improved technology and skilled care.
So they're looking for the next social innovation to improve health care delivery, an innovative piece of technology designed for low-tech clinics and home delivery, or something altogether new.
the ASSIGNMENT
Create a video no longer than 5 minutes that showcases your idea. Upload it to YouTube and fill out the submission form here.

the PRIZES
The winning team or individual will receive $10,000 and one-on-one mentorship from The Lemelson Foundation and its partners. The winner will also be invited to present his or her idea before global health experts at the Consortium of Universities for Global Health annual meeting in November in Montreal.

the REQUIREMENTS
Entries will be judged according to their innovation, impact, and feasibility. The deadline is 11:59 p.m., April 29. For more information on eligibility and how to apply, click here.

GOOD is working with Be the Change: Save a Life to showcase today's top global health problem-solvers, and to grow an online community committed to taking action. For more, check out www.facebook.com/ABCSaveALife and www.saveone.net.