Articles
Screening: Opening Night of Food, Inc.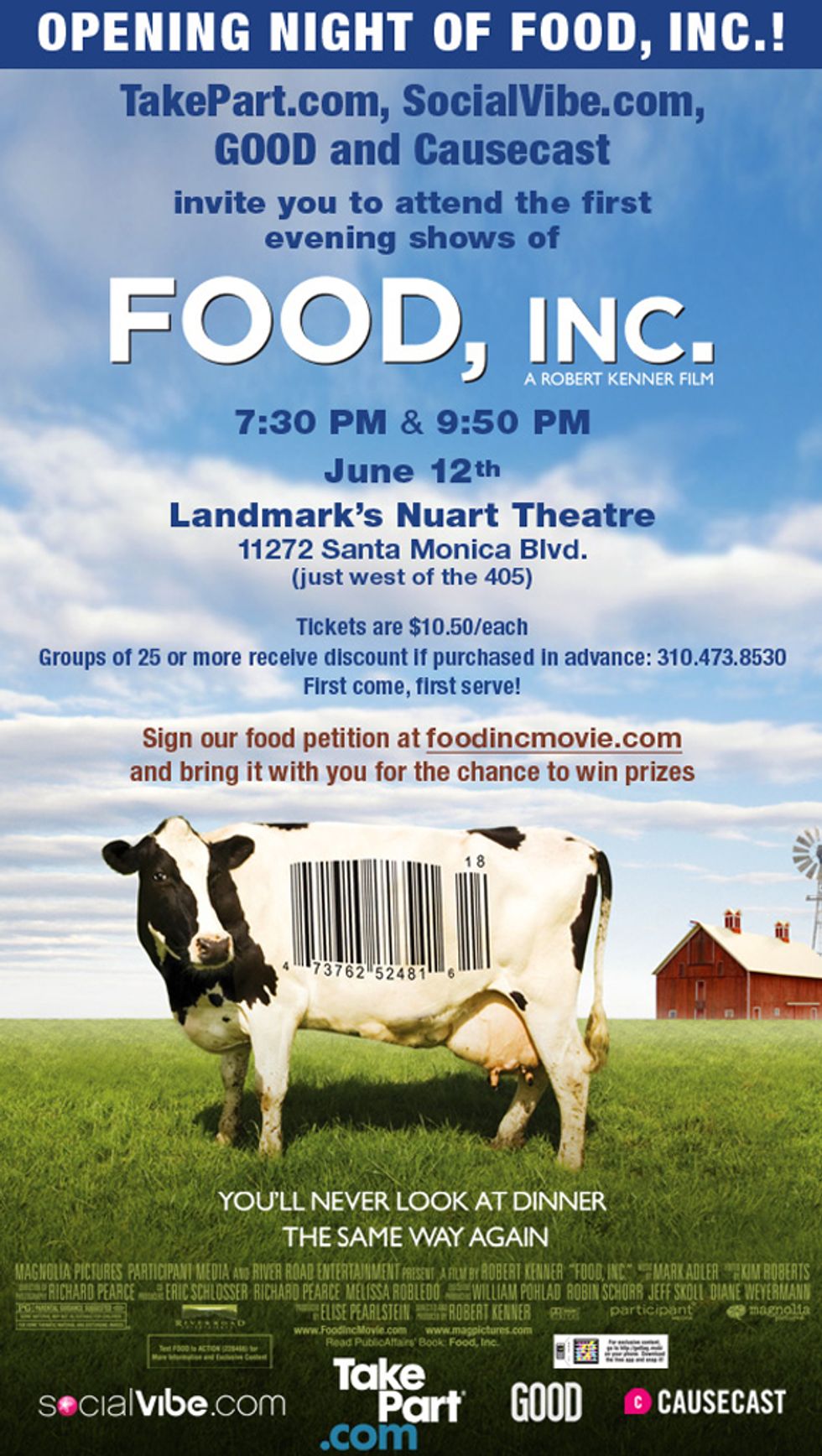 ---
This Friday, GOOD, TakePart, Social Vibe, and Cause Cast are co-hosting a screening of
Food, Inc.
, the new documentary by Robert Kenner.
Food, Inc.
looks at the problems with America's food system and how we might fix them.Here's what
Entertainment Weekly
had to say about the film: "
Food, Inc. is more than a terrific movie-it's an important movie, one that nourishes your knowledge of how the world works (or, in this case, has started not to work). The movie draws, among other things, upon the muckraking testimony of Michael Pollan (The Omnivore's Dilemma) and Eric Schlosser (Fast Food Nation) to create an essential, disturbing portrait of the industrialization of what we eat."
Check out the trailer
here
.In conjunction with the film, Take Part is trying to get 200,000 signatures for the Child Nutrition Act. If that's a cause you can get behind, add your signature
here
.
Screening: Food, Inc.
Friday, June 127:30 p.m. and 9:50 p.m.
Landmark Nuart Theater
, 11272 Santa Monica Blvd., Los Angeles$10.50