Articles
Sherpa'd: The Importance of Mentors to a Startup
How the Boba Guys found their mentors.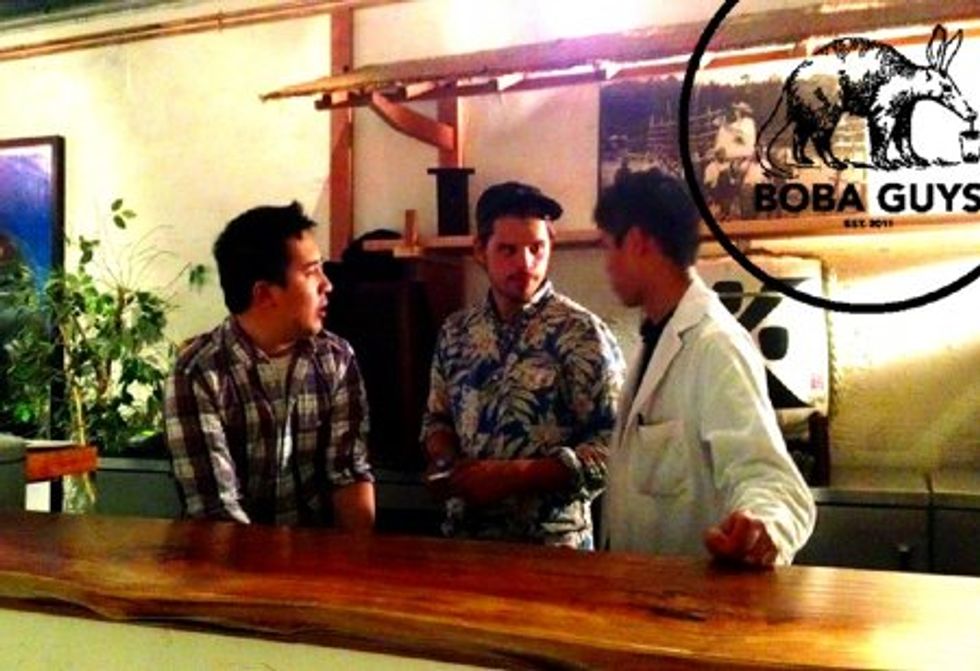 When we first thought about starting a business, we did a pretty extensive audit of all the boba tea shops in the Bay Area to learn what we liked and what we might be able to improve upon. We explored three aspects of the boba business: the product, service, and branding/marketing. Many of the establishments, including our favorite boba places, had some combination of the three, but perhaps not the full trifecta.
---
In order to to develop the blueprint for our own business, we sought out advice from experts beyond the boba world hoping to build our own suite of best practices.
San Francisco's Mission District has become a hotbed for many new restaurants and popups—and because we live, work, and eat there, we knew that's where we wanted Boba Guys to be based. It was there that we became friends with the owners of Ken Ken Ramen (our most frequent pop-up location). Over lunch, we would have chats about what it would be like to start a food business. At the time, Ken Ken Ramen was only open as a popup in rented restaurant space a day or two a week. Now they've opened up their very own restaurant!
Over lunchtime noodles, the owners would give us a healthy dose of reality: Stories of long hours, difficult customers, one-star Yelp reviews, endless streams of city ordinances—the list goes on. The intense and occasionally challenging discussions were much like our boba brewing process—hot in the beginning, but with a slow simmer at the end. Whether intentional or not, we had ourselves awesome mentors. When Boba Guys finally launched, the Ken Ken owners were the sherpas who had already identified and caution-taped all the pitfalls.
We also sought out other opinions, from Andrew's business school friends to another local popup-turned full-fledged business, Wise Sons Deli. A couple superfans who have attended every event thus far are our informal taste-tasters and chief barometers, providing us with helpful recommendations. We even had a former barista work with us on our drink operations.

The lesson from all of this is that behind every successful business is a great group of mentors. We do not know where we would be without them. If you are in the same place we are and are unsure about aspects of starting and running a business, we encourage you to seek out business owners you admire and ask for a bit of their time so that you can pick their brains. People love sharing and giving you a piece of their mind!


See you next week!
The Boba Guys share their adventures in food enterprise every Monday.