Articles
Shop For A GOOD Cause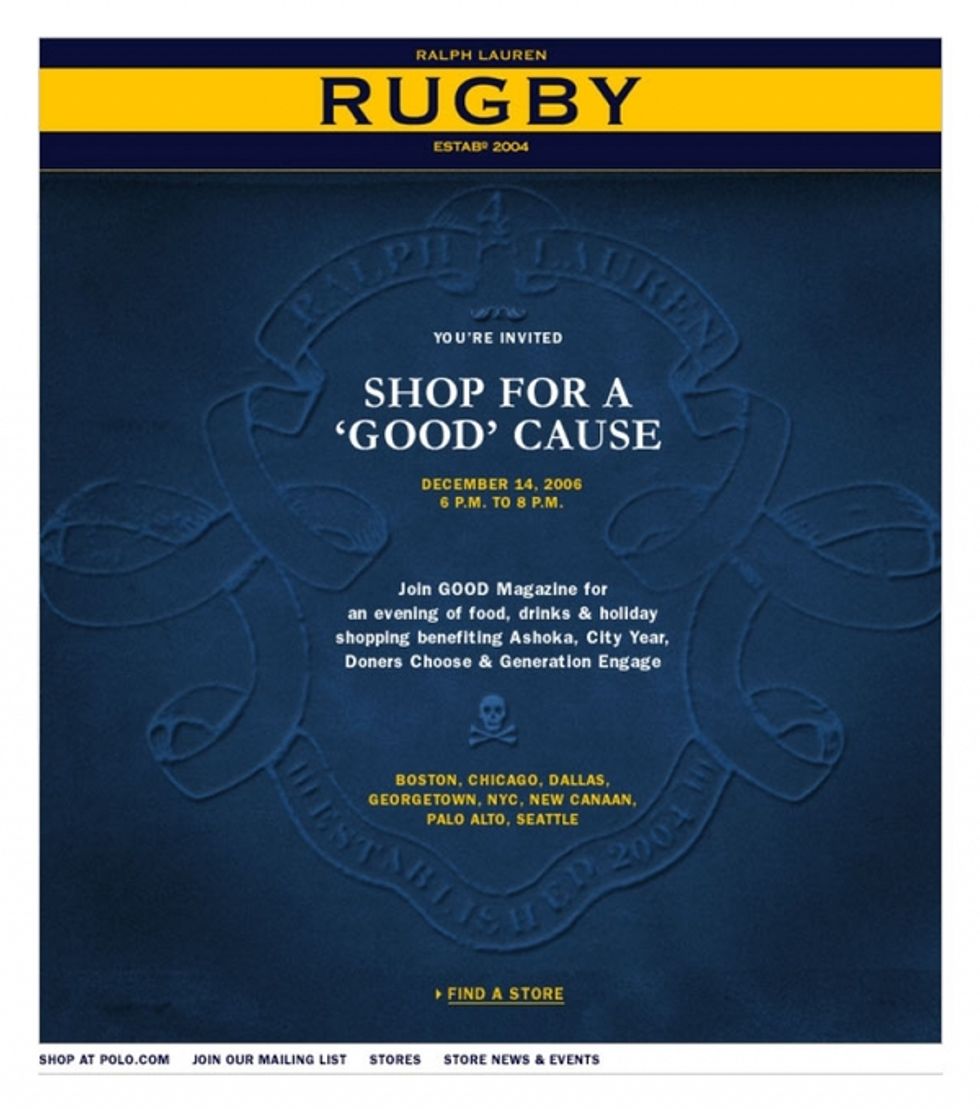 ---
Hey everyone -
We'd like to announce a new bunch of events for your holiday season. On December 14th, from 6pm to 8pm join GOOD and Rugby for an evening of holiday shoppping that helps benefit some of our
Choose GOOD Partners
. Here are the details:
Shop for a GOOD Cause
Join Good Magazine for an evening of food, drinks and holiday shopping. 15% of anything you purchase will go to your choice of Ashoka, City Year, Donors Choose or Generation Engage.
December 14th, 6 p.m. – 8 p.m.
Boston, Chicago, Dallas, Georgetown, NYC, New Canaan, Palo Alto, Seattle
Find a store.