Articles
So, What Is Day Two Like?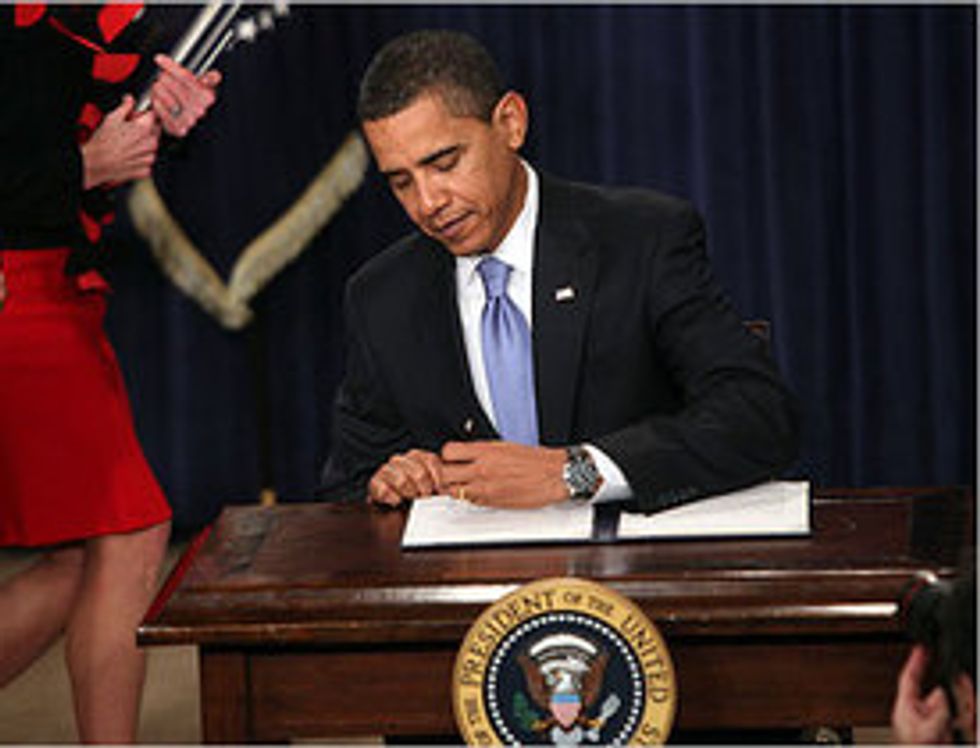 ---
As a follow-up to our
earlier post
about what President Busybody did immediately after being sworn in, Jeff Zeleny of
The New York Times
has been
live-blogging Obama's first day
. Some highlights: pay freeze for White House employees making more than $100,000 a year; calls with foreign leaders in the Middle East; dealing with Biden's awkward jokes. I promise we won't be doing this every day.
(Photo via NYTimes.)