Articles
Street Art that Helps You Get to Know Your Neighbors
Scouting New York spotted this piece of functional, community-minded street art that encourages Brooklynites to get to know each other.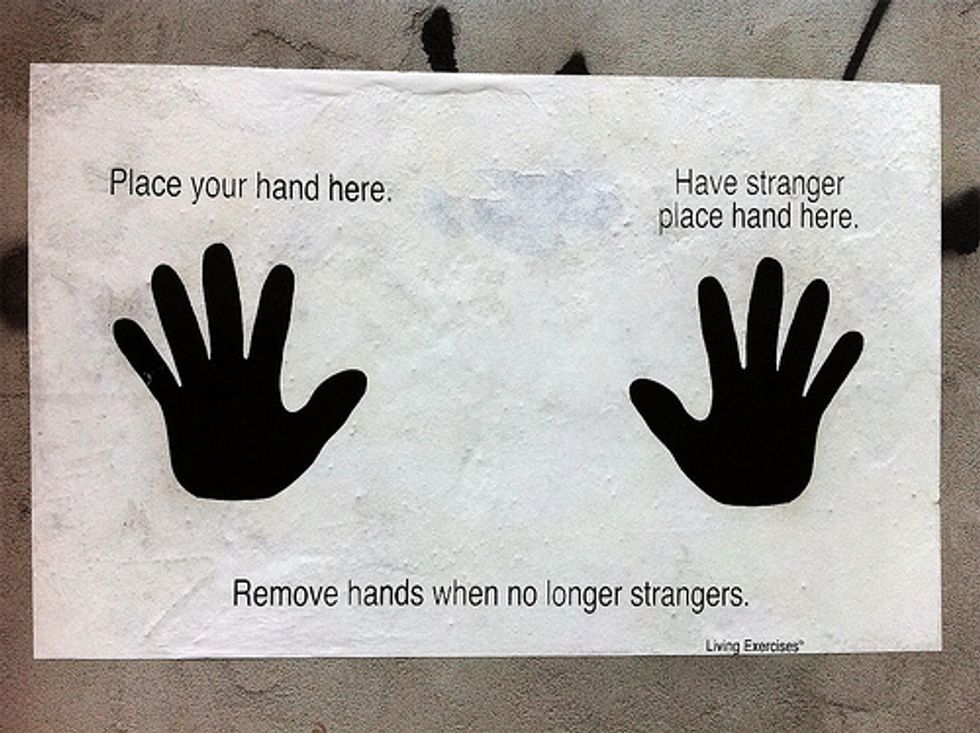 This piece was spotted on a wall in Williamsburg, Brooklyn,
by Scouting New York
. Provenance unknown. (It says "Living Exercises" in the bottom right-hand corner; let's hope it's not a marketing campaign.)
Is it getting a lot of use? Who knows. It's still a nice sentiment.
---
Via PSFK