Articles
Taking Climate Change to School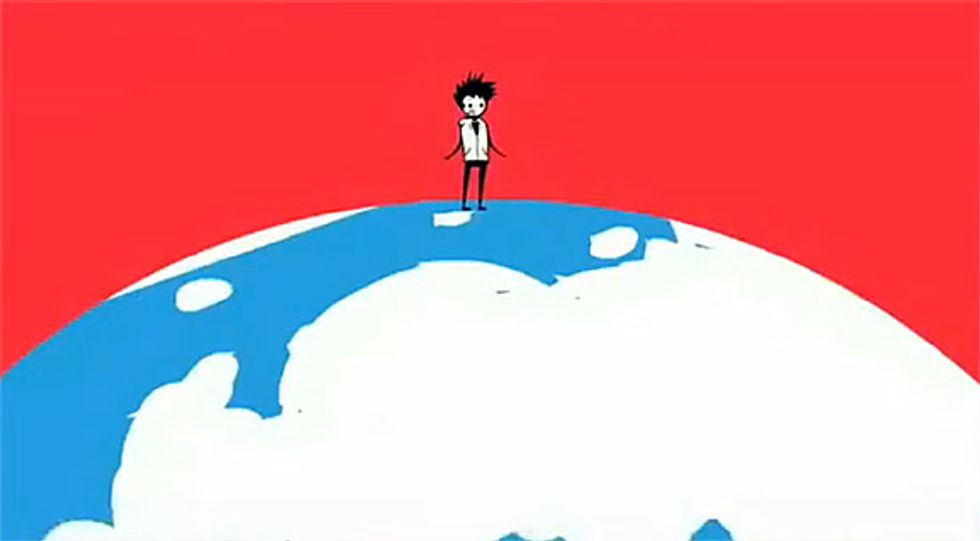 The Alliance for Climate Education teaches the reality of climate change to our nation's children-with ease.
Not long ago,
I wrote that "
the kids are alright
." I was talking about the incredible force that the youth climate movement has become over the past couple of years, taking advantage of the web's networking potential and bringing together like-minded thinkers and activists, often culminating in good old-fashioned, on-the-ground mobilization.
But the youth climate movement is still limited, in its size, to those young folks who are already conscious of, and motivated by, the grave threat of climate change. How can we grow these ranks?
Climate change is complicated. It's nuanced. To understand the severity of the threat requires a good grasp on some science. The trouble is, that science isn't reaching people who don't go out of their way to find it.
As far as movement building goes, this is a problem. The climate change movement now isn't like, say, civil rights in the 1960s, when anyone with a moral bone in their body knew what was right and just. To care that much about climate change-to care enough to write your reps or pressure companies or march on Washington-the scientific reality of climate change has to really sink in.
Unfortunately, good climate education is hard to come by. Most American schools struggle to meet basic science education requirements, and a scant few actually have curricula that teach climate change. (My quick survey turned up only a couple of high schools that taught it. If anyone knows of more, please comment. I'd love to hear about them.)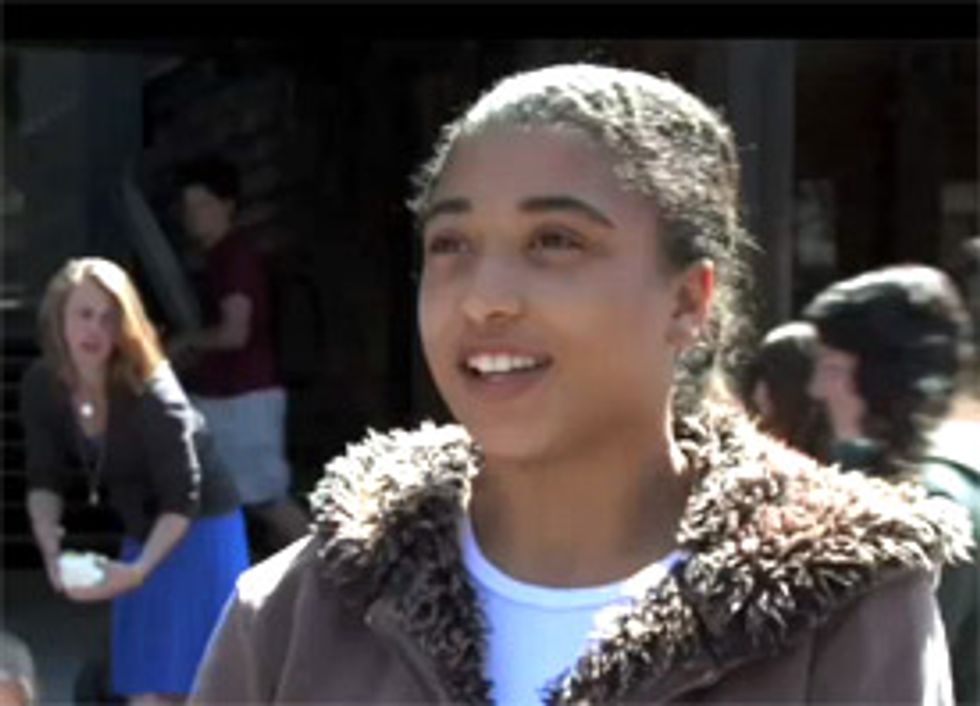 ---
The
Alliance for Climate Education
(which is launching any day now
here
) aims to change that. The nonprofit was founded a little over a year ago-kickstarted by wind power entrepreneur Michael Hass-with a mission to bring climate education into high schools, and make sure that America's students aren't missing the story of the century. The group's efforts are centered on educational presentations. Now, communicating climate issues in an earnest and engaging way is a near-impossible thing to do. But-trust me here-these aren't your typical school assemblies or dry guest lectures. Think Al Gore's slideshow for the MTV set. It was scripted by ACE specifically for the youth audience, and the visuals were animated by Free Range Studio, the folks that did the wildly popular
Story of Stuff
video, which probably found its viral way to your screen sometime over the past few years. And the presenters-ACE calls them Educators-themselves are the real hook. ACE recruits entertainers-MCs, rappers, actors, and actresses-to push the lesson. I've seen more than my share of attempts at earnest climate communication, and-big cynical grouch that I am-typically come away frustrated or bored or both. But check out this trailer, watch Ambessa Cantavein action, and try to tell me that his audience doesn't get the message.
[youtube]http://www.youtube.com/watch?v=-QaE5pQAR-s&feature=player_embedded
The presentations started in spring, and by the end of fall ACE will have already reached 140,000 students. But what happens after the presentation? I asked Alisha Fowler, an Educator for ACE, how they hoped to keep ACE's work from being little more than an earnest and entertaining break from class. First off, she explained, every audience is invited to sign on to a "Declaration of Independence from Fossil Fuels." Most do. Then, through ACE's Youth Empowerment Project, particularly motivated students can start their school's own
Action Team
, with ready-made toolkits for greening their schools and continually building climate awareness.
So far, most of ACE's work has been around California's Bay Area, where the organization is based. But they're working hard now to move past the test-drive stage. This fall, they've launched in Texas (2,100 Houston students reached in the first week alone), have opened offices in Chicago, Los Angeles, Washington DC, and Boston, and they're scaling up on-stage talent to meet their wildly (and appropriately) ambitious goal of presenting to two million students by the end of 2011. Think about that for a second-there are right now about 22 million high school students in the whole country. Within a couple of short years, ACE could deliver solid climate change lessons to nearly 10 percent of them. If you're looking to grow a movement, that's a lot of seeds.