The Planet
Italy will require kids learn about climate change in school starting in 2020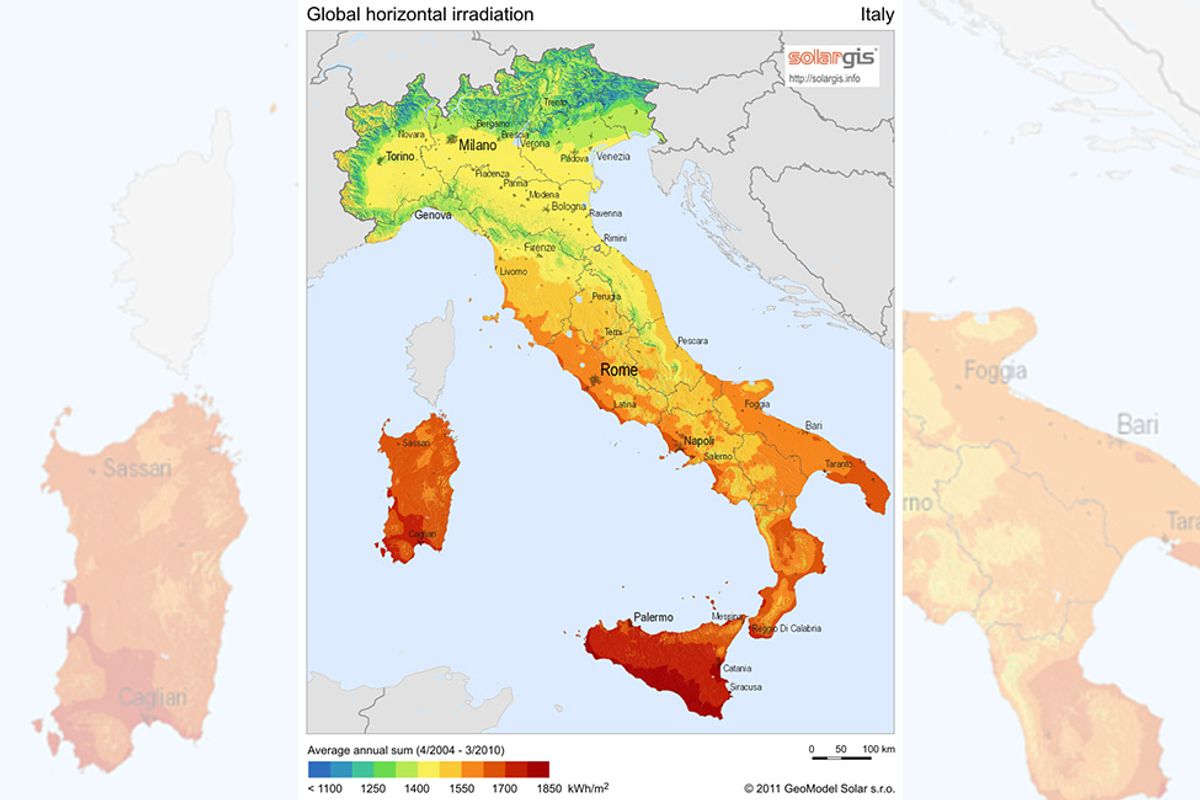 Italy has already been seeing the effects of climate change. Extreme weather (including early spring frost and a summer drought) was responsible for a 57% drop in Italy's olive harvest. Now, Italian children will see lessons in climate change, as Italy becomes the first country to make climate change education mandatory.
Italy's education minister, Lorenzo Fioramonti, is requiring climate change education for all students. Beginning in September 2020, all students will receive 33 hours a year of lessons on climate change and environmental sustainability, which is about one hour per school week. But that's just to start. Fioramonti's goal is to bring climate change education into other subjects, such as geography and math, where students would look at traditional subjects from a sustainable perspective.
---
The curriculum, which will be folded into current civic classes, will be created with the help of environmental experts and will teach students the United Nations Sustainable Development Goals. The educational style will vary depending on their age group. Fioramonti is considering a "fairy-tale" model to teach children aged 6 to 11, meaning stories from various cultures will be taught, emphasizing their environmental connection. Middle school children will be taught more technical information, and high schoolers will get an in-depth education on the United Nations' 2030 Agenda for Sustainable Development.
"The entire ministry is being changed to make sustainability and climate the centre of the education model," Fioramonti told Reuters. "I want to make the Italian education system the first education system that puts the environment and society at the core of everything we learn in school."

Last September, Fioramonti encouraged Italian students to skip school and participate in the global climate strikes. Fioramonti believed the absences were reasonable because students' lives are "threatened by environmental devastation and an unsustainable economic development."
Some environmentalists worry Fioramonti's curriculum might be "too dogmatic." Chicco Testa, president of the environmental group Assombiente, urged officials to look at a variety of sources. "To listen to people who say different things is good," Chicco told the New York Times. "What the U.N. says is not gospel."
Others laud the decision, but warn that the burden shouldn't be placed only on children. Adults still have the responsibility to act now. Fioramonti says the goal is to create intergenerational understanding, rather than leave the problem for one generation to solve. He plans to "build a strong bridge between old and new generations around sustainable development as a social glue."

A recent NPR poll found that there is considerable support for climate change education in the United States, with 80% of parents in favor of having their kids learn about the issue. Support for climate change education is growing less partisan. The same poll found that two thirds of Republicans and nine out of 10 Democrats were supportive of the idea, regardless of whether or not they had kids.
As we head into the future, we need to prepare children for what's to come. Climate change education might be a start.