The Planet
We're finally starting to take climate change seriously, survey finds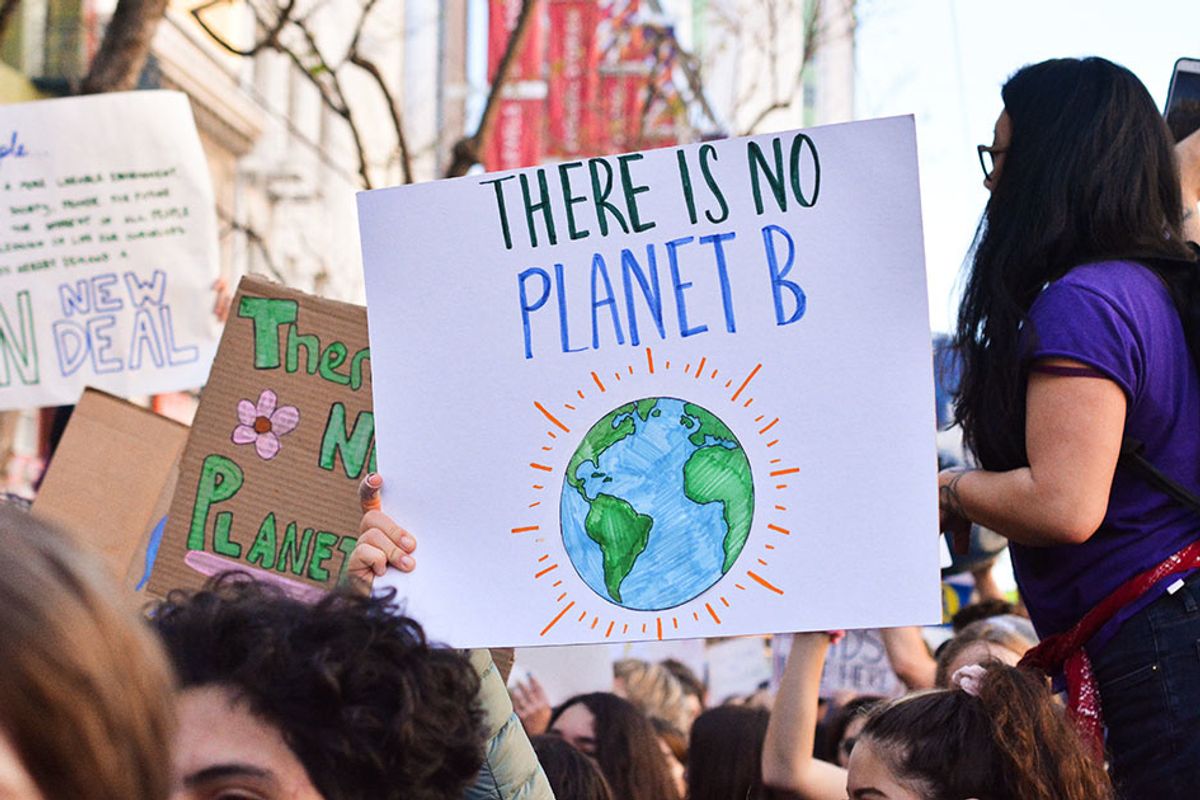 Photo by Li-An Lim on Unsplash
The future generations will have to live on this Earth for years to come, and, not surprisingly, they're very concerned about the fate of our planet. We've seen a rise in youth activists, such as Greta Thunberg, who are raising awareness for climate change. A recent survey indicates that those efforts are working, as more and more Americans (especially young Americans) feel concerned about climate change.
A new CBS News poll found that 70% of Americans between 18 and 29 feel climate change is a crisis or a serious problem, while 58% of Americans over the age of 65 share those beliefs. Additionally, younger generations are more likely to feel like it's their personal responsibility to address climate change, as well as think that transitioning to 100% renewable energy is viable. Overall, 25% of Americans feel that climate change is a "crisis," and 35% feel it is a "serious problem." 10% of Americans said they think climate change is a minor problem, and 16% of Americans feel it is not a problem that worries them.
The poll found that concern for the environment isn't a partisan issue – or at least when it comes to younger generations. Two-thirds of Republicans under the age of 45 feel that addressing climate change is their duty, sentiments shared by only 38% of Republicans over the age of 45.
---
Overall, Americans are more concerned about climate change than they were almost a decade ago. A survey conducted in 2010 by the Yale Program on Climate Change Communication found that only 50% of Americans said they were "somewhat" or "very worried" about global warming. That amount had actually decreased by 13 points from when the question was asked in 2008. We're glad that people are starting to care again.
The fact that so many young people are concerned about the environment is encouraging. More people caring about the fate of the world means that it's more likely we'll come together to come up with solutions for a problem we need to fix, instead of arguing over whether or not it's "that bad," or even if it's real or not.
Even though more Americans are caring about the planet than they were ten years ago, our country is still lagging behind the rest of the world. Another study conducted by YouGov found that America had the highest number of climate change deniers out of the 27 countries included in the survey, with 6% of respondents saying they didn't think climate change was happening, and 9% saying they felt human activity was not responsible for climate change. Saudi Arabia came in second, right after the U.S.
Still, a lot needs to change when it comes to climate change. The UN's Climate Action Summit will take place next week, where the 2016 Paris Climate Accord will be revisited. The Youth Climate Summit will take place before the Climate Action Summit, allowing youth activists to meet up and discuss what's at stake.