Articles
Our polls close at 9AM (PT), so it's your last chance to help choose America's most innovative teacher.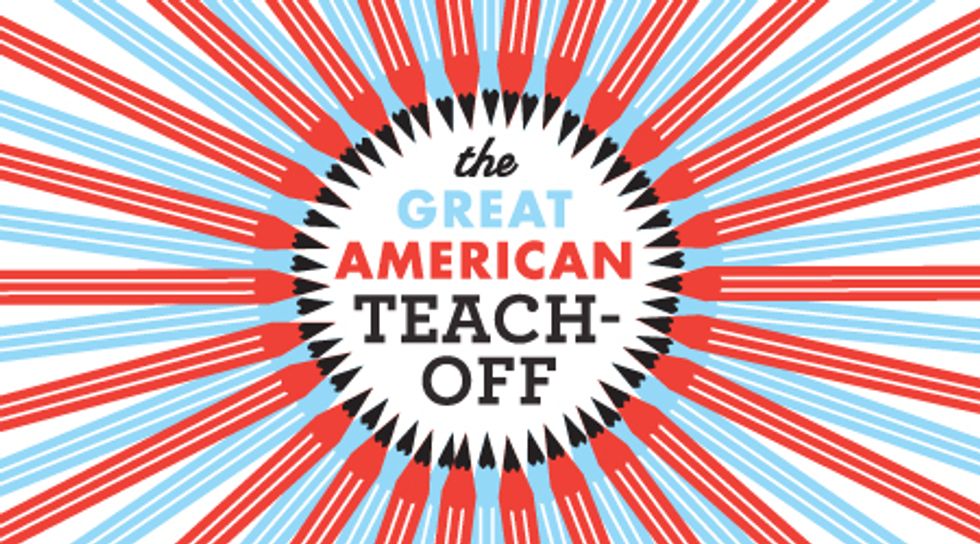 This post is in partnership with University of Phoenix
After six weeks of fierce competition, we've reached the last day of this year's Great American Teach-Off. Congratulations to the last two finalists, Terry Dougherty, third grade teacher at Roland Rogers Elementary School in Galloway Township, New Jersey, and Chris Hoeh, second grade teacher at Cambridge Friends School in Cambridge, Massachusetts.
---
Our polls will be closing at 9AM PT today, and then we'll be tabulating your votes to determine who will be the winner of the $10,000 classroom grant. Take one last chance to vote now and then check back on Friday November 11 to learn which educator inspired America most!
And don't forget, while we've reached the close of this edition of the Great American Teach-Off, the next round will be for teachers in grades 7 through 12, so stay tuned for our announcement in early 2012.