Articles
The Periodic Table Goes Touchscreen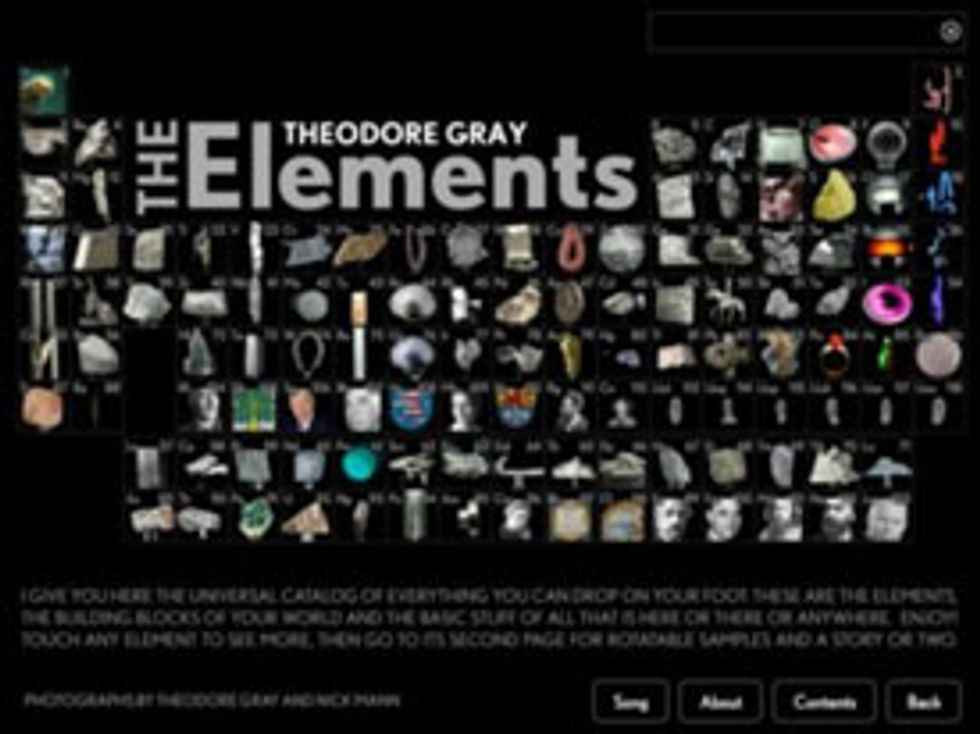 ---
The
iPad
is not even three weeks old, and the predictions for how it will revolutionize education keep coming. The info-tech research company Gartner says that by 2015, more than
50 percent of children 15 and under will be using touchscreen PCs
. (Obviously the best known product in that category is the iPad.) Internet education start-up Xplana predicts that just ahead of Gartner's prophecy, in 2014,
25 percent of textbooks will be digital
.
Well, for those who are taking chemistry and already have an iPad, the periodic table of the elements can now be found on the device. Transforming
a project that he first undertook on behalf of Popular Science
magazine, Theodore Gray turned his interactive table into an iPad app.
In the following video, Gray explains his fascination with the elements, shows off his actual periodic table table (you read that correctly), and traces all the ways he thought of displaying all the elements he's—from posters and placemats to a book and an e-book for the iPad.
[youtube]http://www.youtube.com/watch?v=nHiEqf5wb3g
via PSFK.