Articles
Reinventing the Outdoors Contest: Learn more about this week's organization, the Sonoran Desert Mountain Bicyclists.
UPDATED! Launched on Monday April 4, GOOD and the 2011 Ford Explorer will be devoting six weeks to the Reinventing the Outdoors Contest, which showcases amazing organizations like this one that are redefining the way we live, work, and play outside. Check in every day for a new story about the people, celebrities, and programs behind each organization. Help your favorite group win the $50,000 grand prize by voting for them starting Monday, May 16 through Friday, May 20.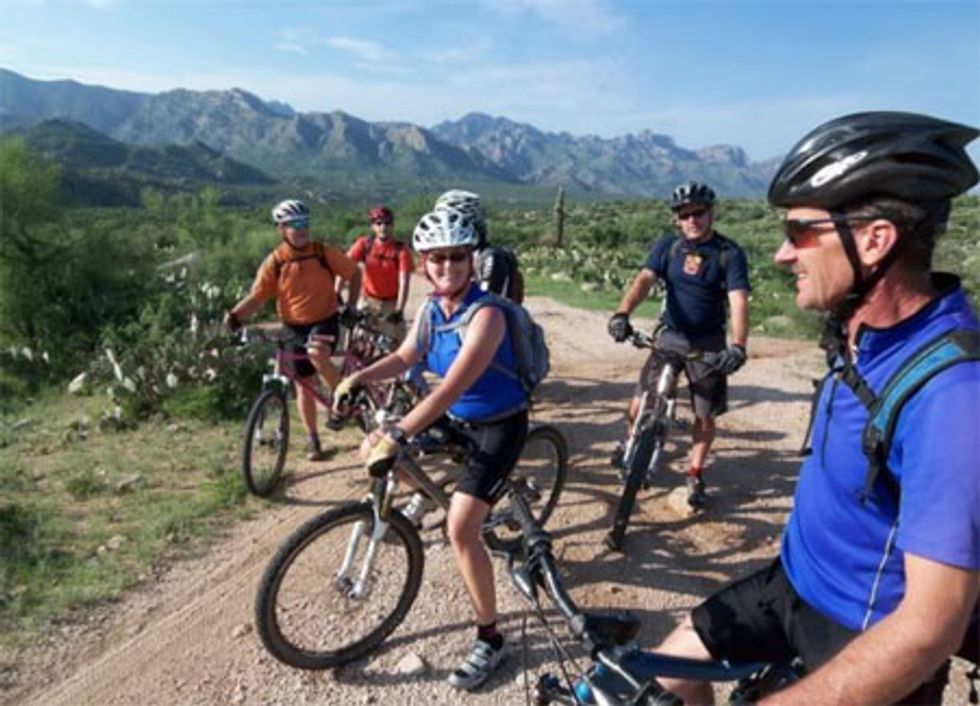 ---
In southern Arizona's Sonoran Desert, there are some 300 miles of singletrack trail systems that weave their way through the mountains and wilderness. Hop on a mountain bike, hit a trail, and you can encounter some of the most diverse landscape in the country. "It's a huge range of outdoor experiences," says Brian Vance, President of
Sonoran Desert Mountain Bicylists
(SDMB). You'll ride over sharp volcanic rock, weave through huge boulders and saguaro cacti, and pass desert tortoises, gila monsters, wild pigs, and bobcats along the way.
The opportunity to traverse these trails—whether on bike, horse, or foot—is thanks in large part to Tucson-based SDMB and its dedicated group of volunteers. Established in 1998 by a handful of intrepid mountain bikers advocating for good trails and land conservation in southern Arizona, SDMB is has only three full-time staff and eleven board members.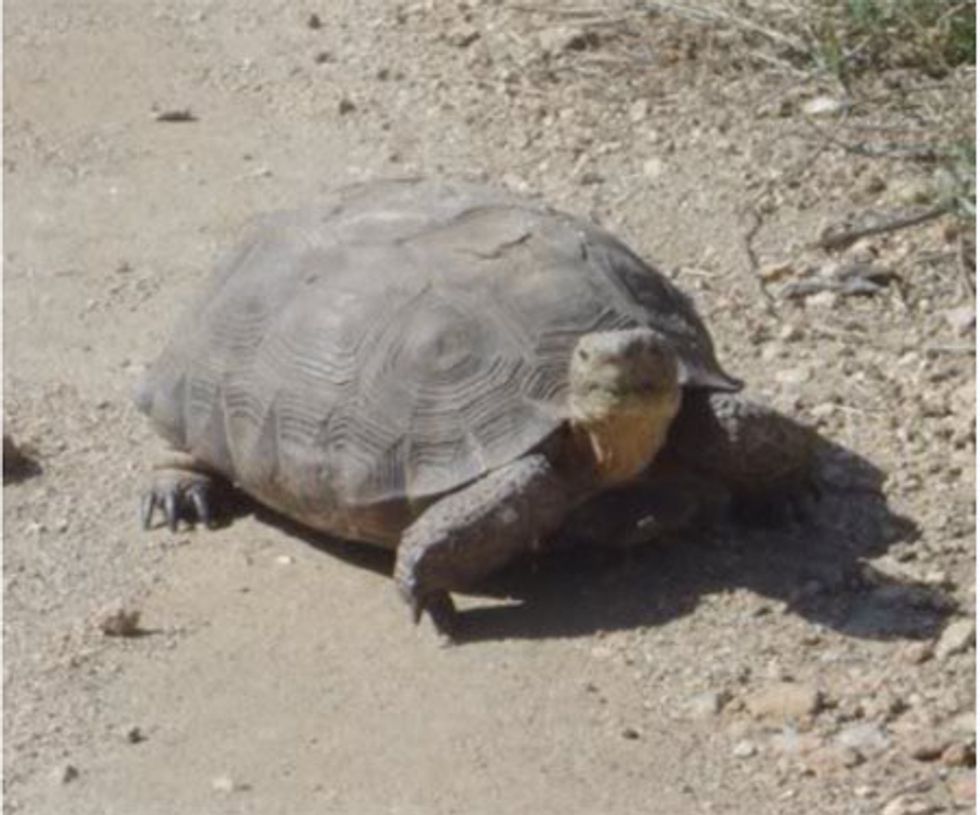 Funded through donations and fees from its 130 members and T-shirt sales, the nonprofit lobbies, petitions, and forges partnersips with local land managers like the National Forest Service. SDMB has been able to preserve most of the mountain bike trails in the area. "The most important thing we do is to advocate for legal trails and get permission to build new trails," explains Vance. "Every time we find out that someone is developing land, we try to get trail systems put in."
The group also maintains current trails, and they've recently established the Trail Love Corps. If bikers notice a felled cactus or water issues on a trail, they contact SDMB who dispatches volunteers to help fix the problem. They've also become the go-to local experts in trail advocacy, helping build a bike park for a neighborhood school, training others on how to build trails, and chipping in funds for trail signs when the Forest Service is short on cash.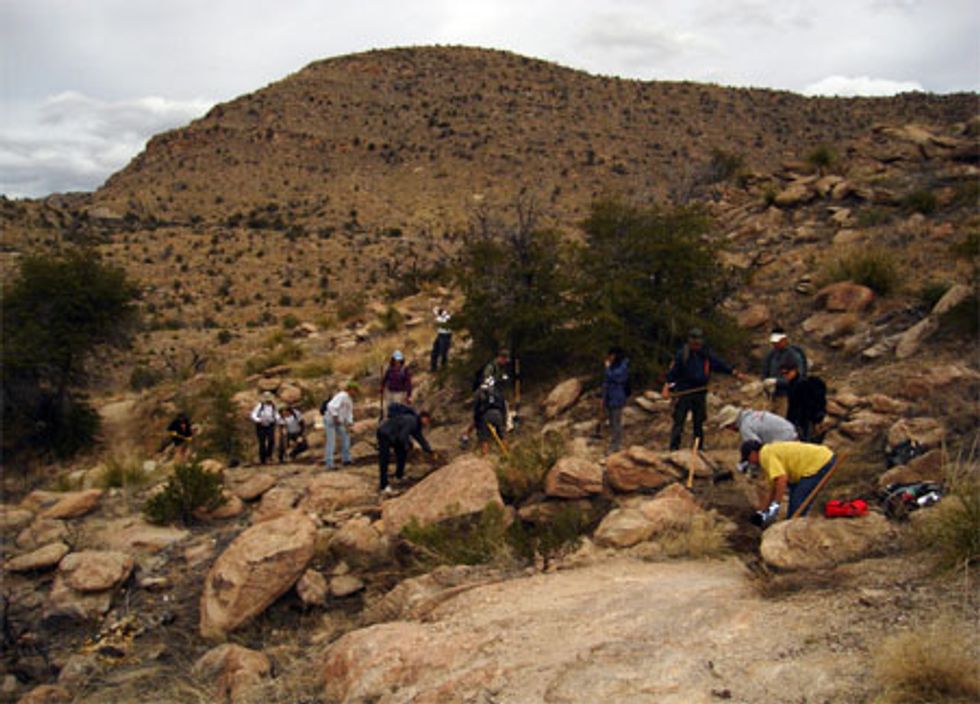 As for the biking itself? "Mountain biking provides an incredibly enjoyable recreation experience. Our supporters cherish the places where we ride and want to protect them," says Mike Van Abel, executive director of the International Mountain Biking Association, which represents IMBA and 650 other bicycle clubs in America. SDMB hosts twice-monthly rides, regular skills classes for beginners, and quarterly parties. For additional biking opportunities, TucsonMTB.com has over 1,100 members posting about group rides and scoops on great trails. Vance says, "We want everyone from kids who've never been on their bikes to people in their 70s to come out and ride."
Images from SDMB