Articles
The State of Play: Improving the Neighborhood Park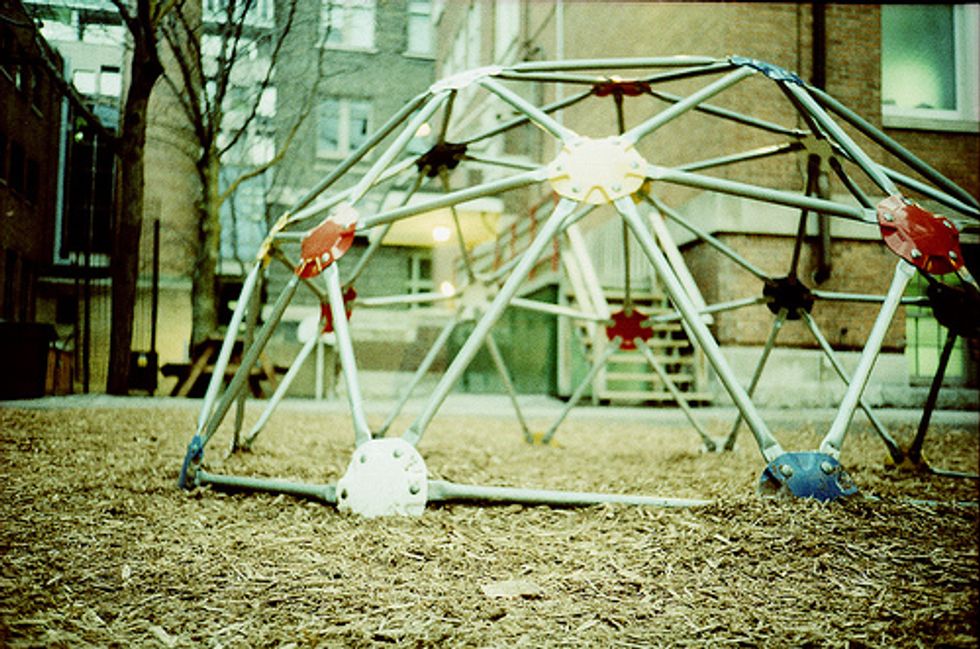 ---
The neighborhood
playground
weighs heavily on our collective childhood memories. We remember that series of kickball games played at recess with Olympic intensity, or running home from the corner park, happily encrusted in dirt and sweat. But those reveries might not be shared by children growing up in urban areas today, where parks sandwiched between buildings seem more and more unapproachable and unappealing.
In an
interview with Planetizen
, Andrew J. Mowen talks about the state of parks in the United States today and what inner city parks can do to bring in more visitors.
Mowen, who led a study on the relationship between parks and physical activity, says non-profit and public sector organizations are largely responsible for most of the efforts to better U.S. parks. But he also acknowledges New York City Mayor Michael Bloomberg, whose work on PlayNYC has unlocked the gates of school grounds in low-income neighborhoods, allowing kids to make use of monkey bars and punch ball courts after class lets out.
To funnel apprehensive park-goers into park grounds, Mowen recommends urban parks make use of "trail connectors:"
Trail connectors are becoming a little more common, which is great, because studies show that transportation to parks is a real constraint on park usage, particularly with low-income and minority families. When people have to drive to get to a park, they're less likely to use it. So pedestrian/bicycle connectors is one strategy to get people to parks, and the side benefit of that is that if you're walking 10-15 minutes through your neighborhood to get to a park, that adds to your recommended level of physical activity. You don't even have to be active in that park, it could be a place that you go to meet friends or contemplate. So there has been a lot of promotion of the idea of building more travel routes and trail connectors in these areas.
What else can be done to make parks in urban areas more than a passing glimpse of green as people drive by?


Image


(cc) by Flickr user
Duchamp