Articles
Look for our new green Innovation badges for the newest stories on how technology is making our world better.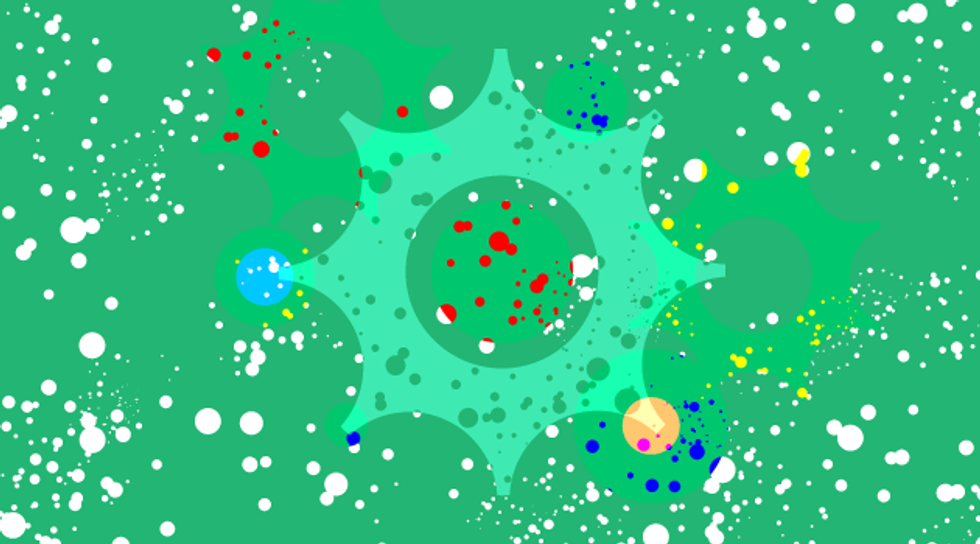 In partnership with GE Ecomagination
Starting today, you'll notice small green Innovation buttons labeled on stories throughout the GOOD website. GOOD and GE are partnering to share stories about the latest technology developments that are making the world a more sustainable place. These green Innovation labels will help you find the stories that we think shares an important, fascinating, and potentially game-changing idea to help move the world in the right direction forward.
---
There is no shortage of urgent global problems that demand sustainable solutions. While we know there are no overnight answers, one way we can all take part is by sharing the newest ideas. For as long as humans have been imagining ways to make things better, innovation has been one of the key forces driving change. Today, the hallmarks of innovative thinking—creativity, scientific discovery, collaboration, technology—are helping humans tackle the enormous challenges that we must now all face with energy consumption, pollution, climate change, and environmental protection.
So keep an eye out for Innovation labels and together let's learn, talk about, and share the newest ideas for a sustainable planet.