Motorcycle Gang Shows Its Soft Side at Kids' Lemonade Stand
The kids looked on in joy as bikers quenched their thirst in the loudest way possible.
07.23.15
Biker group BACA, a group of motorcyclists dedicated to fighting child abuse, recently made a bunch of little girls' day when they stopped at their lemonade stand.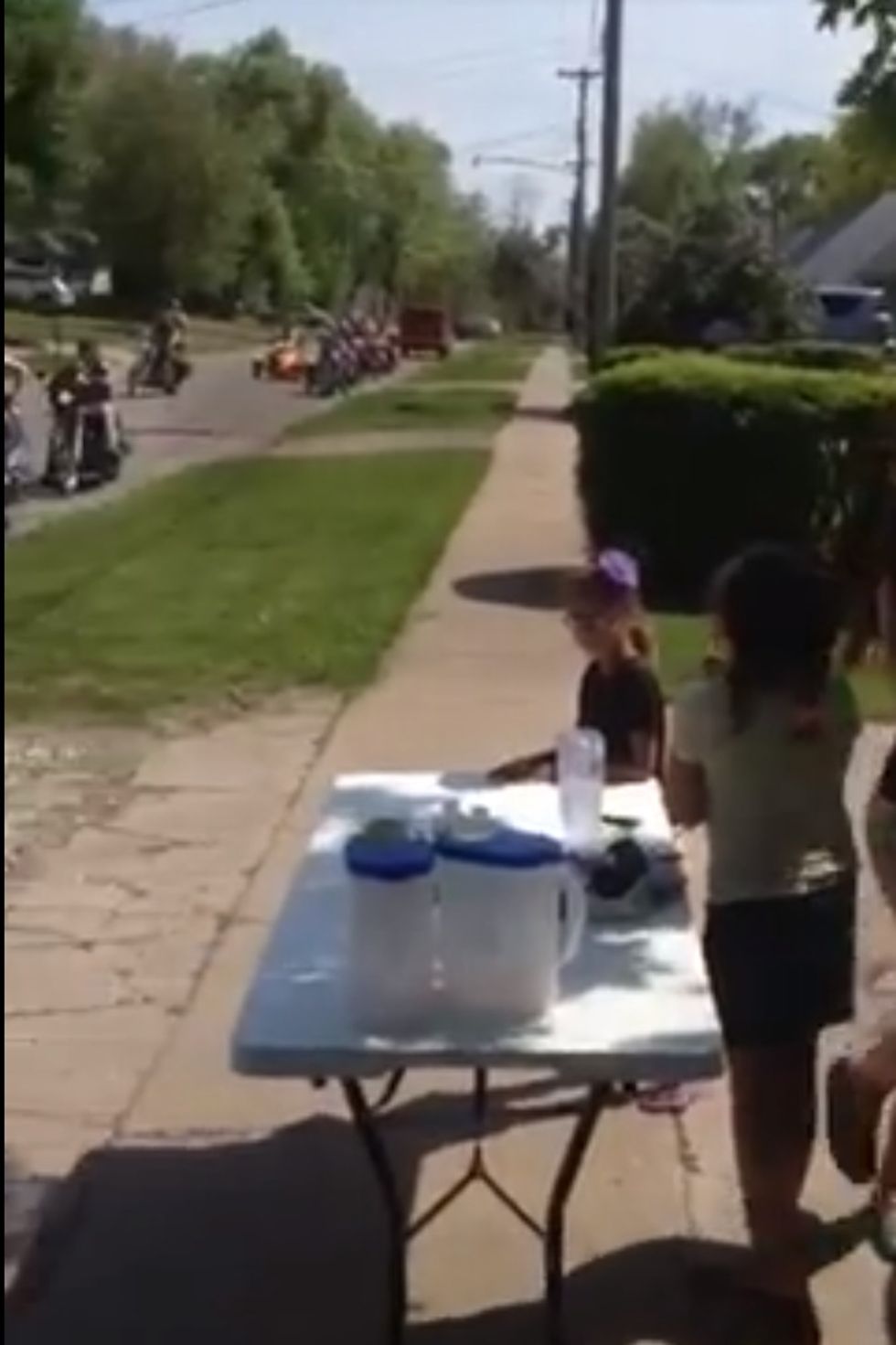 ---
The scene is pretty wild, considering the group is not exactly on the quiet side. And there's a lot of them.
Here's how one of the fathers described the scene on his Facebook page:
"One of the most amazing things just happened. Our girls were doing a lemonade stand and the biker group called BACA (Bikers against Child Abuse) stopped at the house for lemonade. Watch the video. How awesome....."
One of the most amazing things just happened. Our girls were doing a lemonade stand and the biker group called BACA (Bikers against Child Abuse) stopped at the house for lemonade. Watch the video. How awesome.....

Posted by DeKarlo Long on Sunday, May 3, 2015
Articles