Articles
This New Camera Makes You Look Thin and Whitens Your Teeth
A new camera feature from Panasonic allows users to artificially beautify themselves instantly.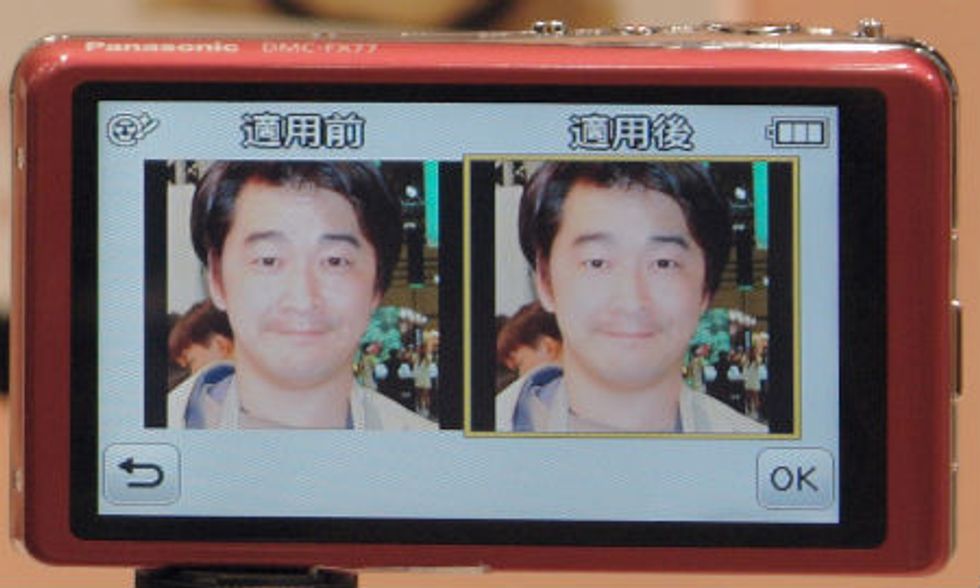 For years now, Photoshop has been the go-to tool to make imperfect people look flawless for magazine covers, print ads, and, more importantly, Facebook profiles. But new technology from Panasonic now allows amateur photographers to cut out the middleman, enhancing people's looks directly on their camera without ever uploading a thing to Photoshop.
---
Called "beauty retouch," the feature is currently exclusive to the Lumix FX77, which was released Friday. With a few clicks of a button, beauty retouch allows the user to whiten teeth, eliminate redeye, smooth splotchy skin, and even add digital lipstick and eyeshadow. Users who aren't pleased with their chubby cheeks can shrink their faces inward, if they so desire.
Panasonic executives said they came up with beauty retouch after polling showed that 50 percent of Panasonic camera users were "not satisfied with the way their faces look in a photograph."
photo via Flickr user rhythmsift