Articles
Smile! You're On WebCam
A new program helps you learn what makes you happy online.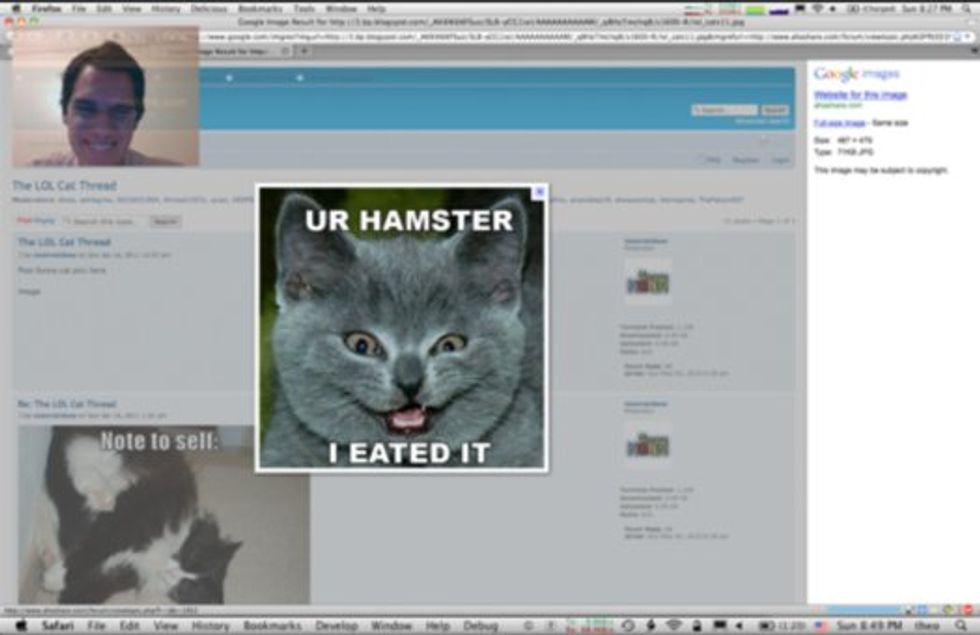 Happy Things
is a fun new piece of software created by the designers Theo Watson and Kyle McDonald. The program analyzes your face through your computer's webcam, and snaps a photo every time you smile, along with a screenshot of the web page that you were looking at. You can
download the app for free here
, to start learning what makes you happy online. (We hope it's sometimes GOOD!)
Screenshot and story via PSFK.
---