Articles
Tips for All Tomorrow's Potlucks
Say 'no' to deviled eggs. Bring something unique to your next potluck.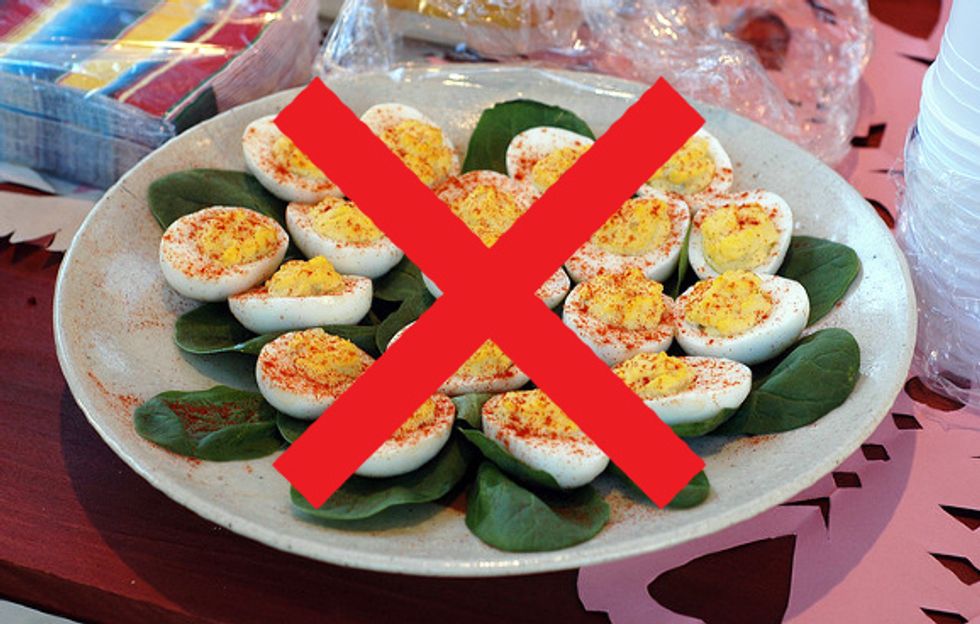 If your contribution to dinner parties is typically limited to a six-pack of beer and a plate of deviled eggs, you might want to check out
The New York Times's
new guide
to the best potluck dishes. Personal favorites include Stuffed Mac-and-Cheese Pie, Quinoa-Black Bean Salad, and Prosciutto-Wrapped Asparagus, just to name a few.
The project is a collaboration with the editors from the online food community food52, including Amanda Hesser, editor of TheTimes'sforthcoming cookbook. With inspiration from such mouthwatering photos and simple recipes, you'll never show up to a party with something lame again.
---
Photo (cc) by Flickr user Marshall Astor.