Homophobic Maniac Taken Down by Some Texan Good Ol' Boys (But Not Paul Rudd)
Around the 1-minute mark, the attack goes from verbal to physical. That's when the bystanders rushed in.
10.28.14
---
This video of a homophobic passenger verbally and physically assaulting a stranger at the Dallas Fort-Worth Airport went viral over the weekend, and it's sure to see another burst in popularity now that the internet has decided that comic actor Paul Rudd was one of the bystanders that rushed to take down the attacker (he wasn't). Despite the lack of star power in the video, the inspirational content of the video is in no way dimished—there's something cool about seeing a Texas good ol' boy standing up for the little guy.
Here's a glimpse of the fake Rudd in action: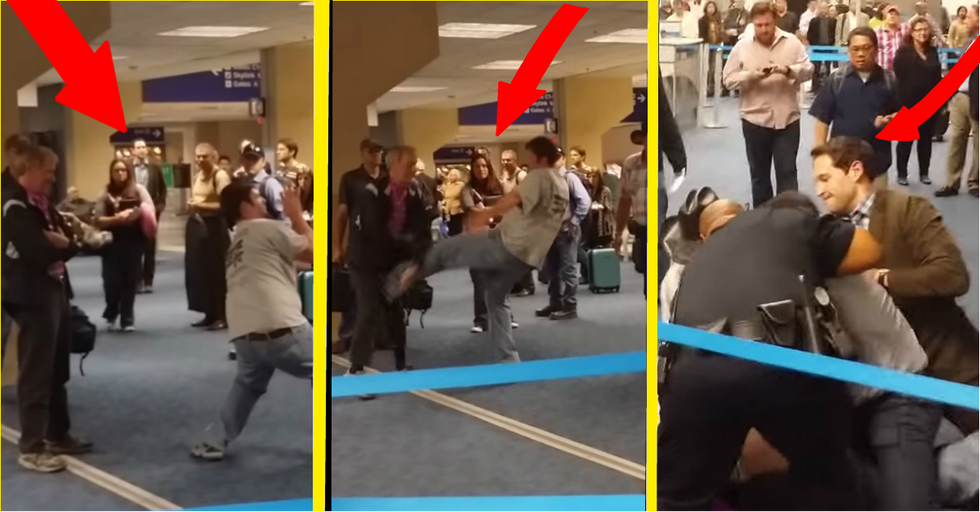 Articles