Articles
'Green eggs? Wrong. Cats in hats? Never.'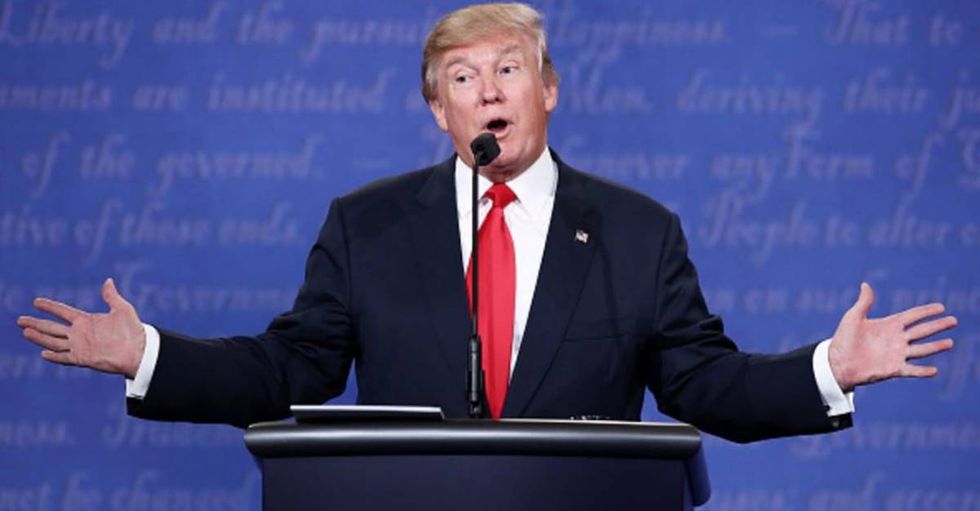 via Twitter
The largest difference between 2016's major party presidential nominees has to be their grasp of policy. Democratic nominee Hillary Clinton has been perfectly prepared for all three debates and can confidently describe her nuanced positions on everything from the environment to Syria. On the other hand, Donald Trump's rambling, improvisational speaking style combined with a fundamental lack of policy knowledge gives the impression that he's completely unprepared for the job.
---
During the third and final presidential debate, Twitter user Antonio French summed up Trump's delivery perfectly, spawning one of the funniest hashtags of the election #TrumpBookReport.
French's tweet inspired Twitter users to write their own book reports on classic literature using Trump's unique tweeting and speaking style.
The Cat in the Hat and Green Eggs and Ham
The Old Man and the Sea
Uncle Tom's Cabin
The Chronicles of Narnia
The Bridges of Madison County
The Great Gatsby
The Ingenious Gentleman Don Quixote of La Mancha
Slaughterhouse 5
Little House on the Prairie