Articles
Thanks to remote controlled plane, you're about to see New York City like you've never seen it before.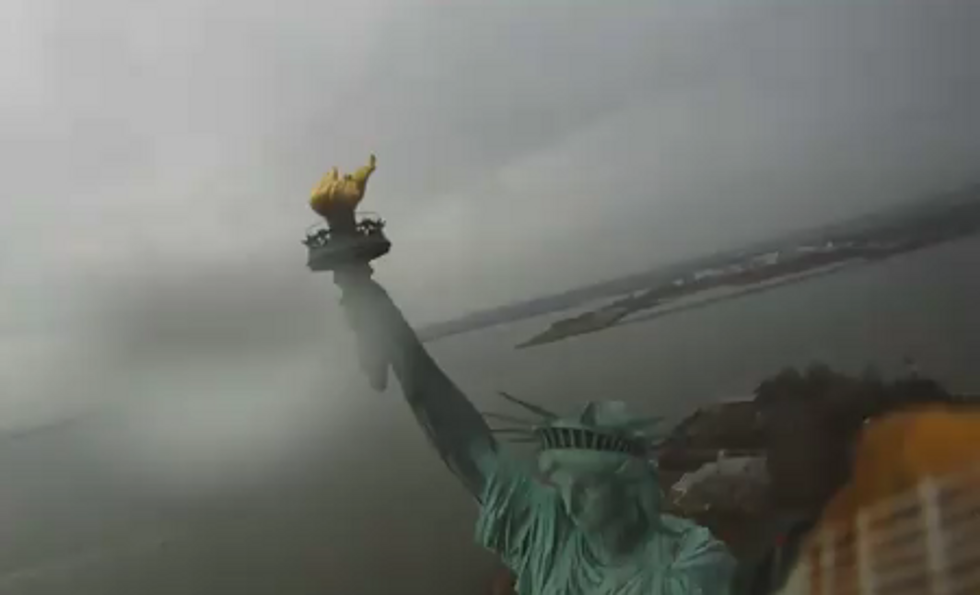 Get ready to see the Brooklyn Bridge, Midtown Manhattan, and the Statue of Liberty like you've never seen them before. Thanks to a group of homemade remote-controlled airplane enthusiasts, enjoying a birds-eye view of New York's famous skyline is no longer just for the city's pigeon population.
Team Black Sheep built a Rightwing Zephyr from scratch and then hooked it up with a video camera that fed images back to the operator. A second camera caught additional images of the plane's flight, and the two were edited together to create a visually stunning three-minute ride.
---
Trappy, a member of Team Black Sheep, admits that he didn't get permission from any authorities to fly the plane, but he did check the local laws and only flew between 7:00 and 8:00 a.m. in order to avoid air traffic.
As for the NYPD and the TSA, Trappy tells Ars Technica that the reaction to the plane's flight was professional. "They asked me what I was doing and I told them I'd land and explain it to them. After that we got talking and I showed them how it all works, what I'm doing and so on."
Want to make your own remote controlled plane to fly over your town? Due to high demand, Teach Black Sheep's putting together a complete build-your-own Zephyr kit that they plan to sell online. In the meantime, strap on your seat belt and get ready for takeoff:
[youtube]http://www.youtube.com/watch?v=M9cSxEqKQ78&feature=player_embedded