Articles
Video: Five Films to Watch at Sundance
Sundance is in full swing in Park City, Utah. Here are five films premiering there that we want to see.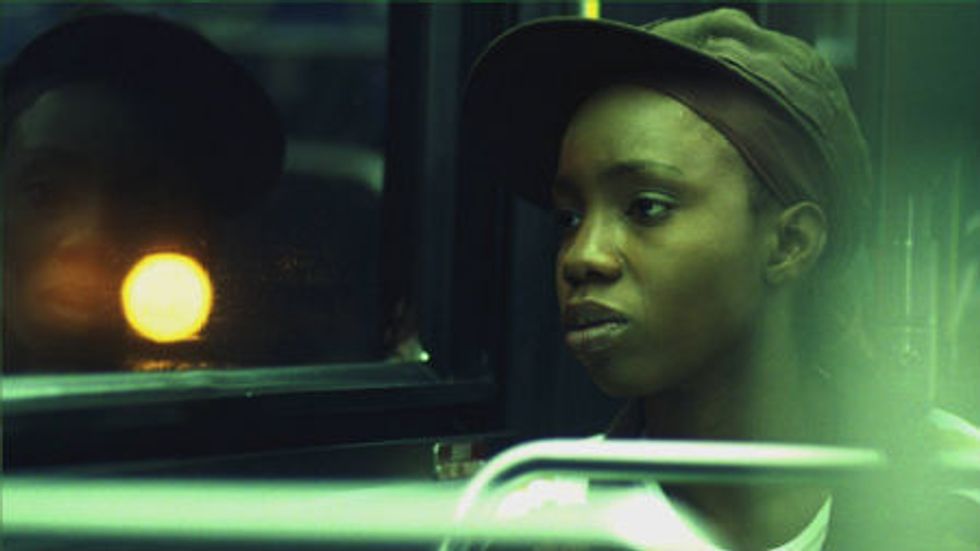 This weekend kicks off the annual Sundance Film Festival in Park City, Utah. Here are a handful of films premiering there that are worth looking out for.
[youtube]http://www.youtube.com/watch?v=j2sfm2Q9UOM
---
Pariah
Set against the backdrop of modern day, middle-class New York City, Pariah is the story of Alike, a black lesbian teenager trying to come into herself while also hide her sexuality from her family and friends. Based on the trailer, and early reviews, we'd say it's part Boys Don't Cry, part Precious, and part beautiful film-making in and of itself.
[youtube]http://www.youtube.com/watch?v=exm22OReBmA
Red State
Kevin Smith of Mallrats fame (and Jersey Girl infamy) tries his hand at horror with the provocatively titled Red State, starring the film veterans John Goodman and Melissa Leo. We'll let the film's own synopsis speak for itself:
Three horny high school boys come across an online personal ad from an older woman looking for a gang bang, and boys being boys, they hit the road to satisfy their libidinal urges. What begins as a fantasy, however, takes a dark turn as they come face-to-face with a terrifying fundamentalist "holy" force with a fatal agenda.

\n
People often say radical, right-wing fundamentalism scares them. Red State takes that idea to its logical conclusion.
[youtube]http://www.youtube.com/watch?v=MHdfRPuEJsk
Hot Coffee
You've heard the story: A woman orders a cup of coffee from McDonald's, spills it on herself, and then sues for millions. How stupid, right? Wrong, according to Hot Coffee's director, Susan Saladoff, a former attorney.
With Hot Coffee, Saladoff argues that not only did the spilled coffee case have merit, but that that merit has since been systematically eroded by corporations eager to discredit consumers when their products turn out to be dangerous. In essence, Saladoff says, our justice system is being purchased, and we don't even know it.
[youtube]http://www.youtube.com/watch?v=da1YVqfvjKU
Page One: A Year Inside The New York Times
With technology changing before our very eyes, every news outlet is scrambling to keep up with a world that sometimes seems two steps ahead. But none more so than traditional print papers. Enter TheNew York Times, probably the world's most important paper, and thus the outlet with the most to lose.
Director Andrew Rossi was offered unprecedented access to the Times to film Page One, whose main character is the paper's eminent media scribe, David Carr. This is a film for anyone interested in what journalism has been and where the form is going.
[youtube]http://www.youtube.com/watch?v=K-GM25-_PeE
Crime After Crime
In the early 1970s, at the age of 15, Deborah Peagler fell in love with Oliver Wilson, a man who would subsequently turn out to be a vicious abuser. Over the course of several years, Wilson would rape Peagler, torture her, and molest her daughter. When Peagler would run away, Wilson would hunt her down and threaten to kill her if she didn't return.
When, through a series of events, Wilson was killed, it was not by Peagler's hands. But Peagler was nonetheless brought up on charges of first-degree murder. Facing the death penalty, Peagler reached a plea deal that would send her to prison for life. Crime After Crime is the years-long tale of two attorneys who made it their job to free Peagler after decades in prison.