Watch this Invisible Airbag Helmet for Cyclists Inflate
Behold a stylish girl wearing an invisible airbag-the genius new invention for bikers from (where else?) Sweden.
10.23.10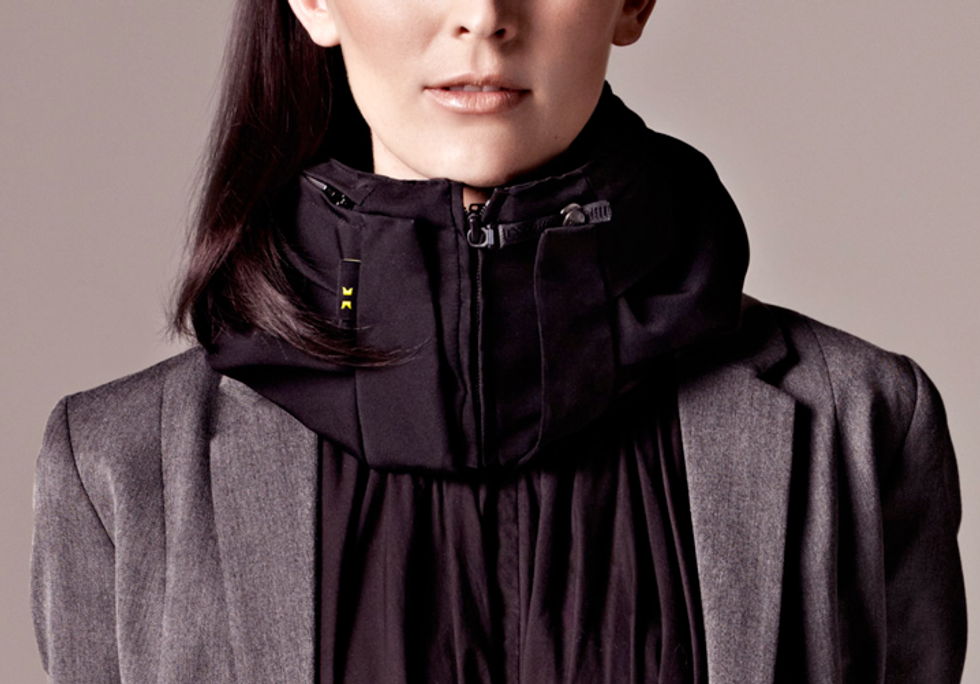 Behold the Hövding, a discreet airbag that, while not actually invisible, is understated and cool-looking, and which can be worn by cyclists around their necks instead of a helmet. Created by two Swedish university students, the airbag inflates around the cyclist's head in the instances of collision or a fall, protecting them from injuries. Watch it in action below.
Here is what it looks like when it inflates:
---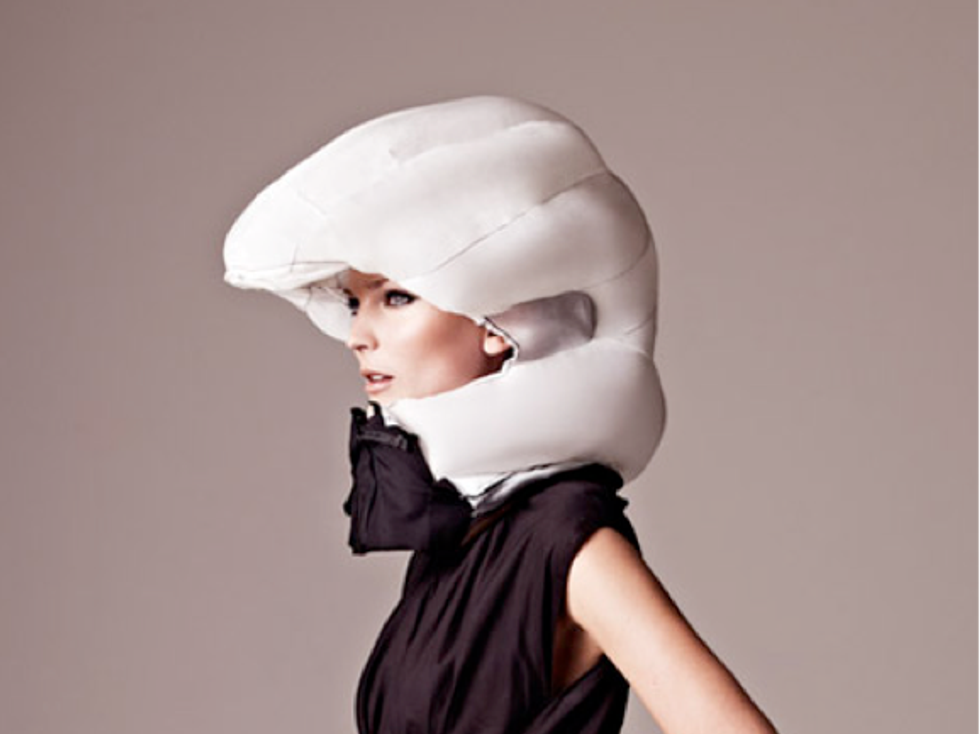 And see it in action, here:
[youtube]http://www.youtube.com/watch?v=d7Oud3iGXWY&translated=1
Finally, you can check out the high-fashion site promoting the thing here.
Articles