Articles
What About Hazardous Green Jobs?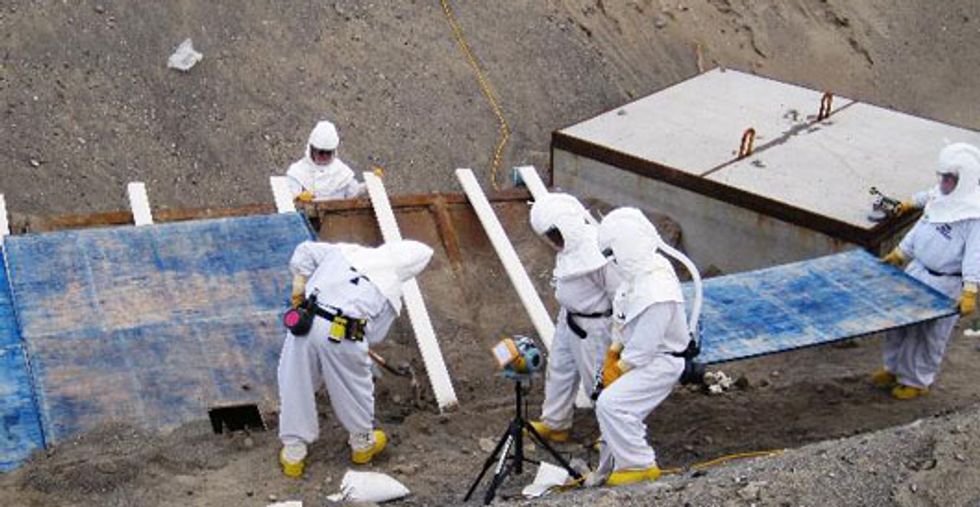 ---
The Recovery Act has provided a windfall of funding opportunities to help advance
green jobs
in our country. From
green jobs training programs
to grants for
clean energy research
, the Recovery Act is helping put people back to work while simultaneously pushing our nation towards a green economy. However, some of these green jobs are actually quite hazardous.
However, this is a nuclear facility and so radiation and other contamination risks are real. Employees received comprehensive training about radiation risks but only a few hours on the risk of beryllium dust. One of the worrisome risks is a rare but incurable condition, chronic beryllium disease.
Epstein's article goes into great detail about the risks of beryllium dust and the health legacy that the nuclear facility has left on its past employees. The article is broken down into several sections: Stimulus Jobs versus Beryllium Risks, CBD and Hanford, Apology to Beryllium Workers, and Beryllium Whistleblowers at Hanford.
Although Epstein's article focuses specifically on the dangers of beryllium dust, it isn't the first article that touches on how some of these good green jobs being funded through stimulus dollars are actually more like hazardous "green" jobs.
In comes Lacy Enterprises, a subsidiary of GE, which provided workers to clean out the baghouses. Unfortunately these workers were faced with demeaning racial slurs and less than safe working conditions. The complaint alleges that the employees weren't given new facemasks on a regular basis and received insufficient protective gear.