Articles
Didn't make it to PopTech this year? Here's a quick list of things you missed.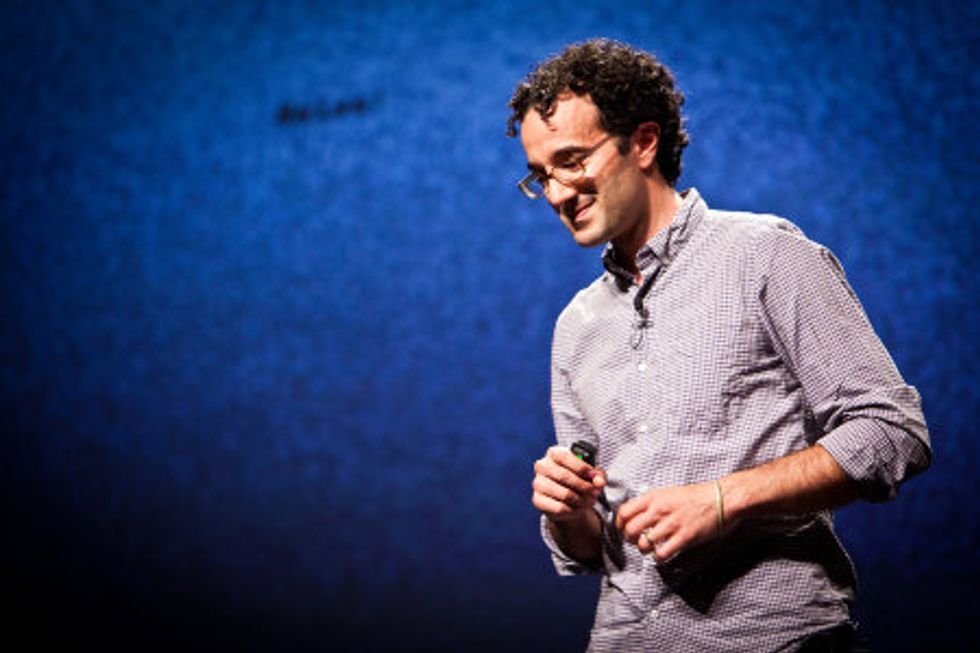 ---
Whether it's thinking wrong or how not to change the world, this year's
PopTech Conference
addressed the failures, accidents, noise, glitches, mistakes, and breakthroughs. It's worth noting that the failure theme applied to the conference's wireless network, which has been spotty. But it's almost like the organizers did that intentionally, focusing the best moments of this tech conference on meeting other attendees and speakers face-to-face around Camden, Maine. Here are a couple of highlights from Thursday's inspiring set of speakers and performers:
The conference continues today. More highlights can be found on the PopTech blog. Follow the conversation on twitter at #poptech or livestream it here.
Photograph of Jad Abumrad by Flickr user (cc) kk