Articles
Will the World Cup Shrink South Africa's Racial Divide?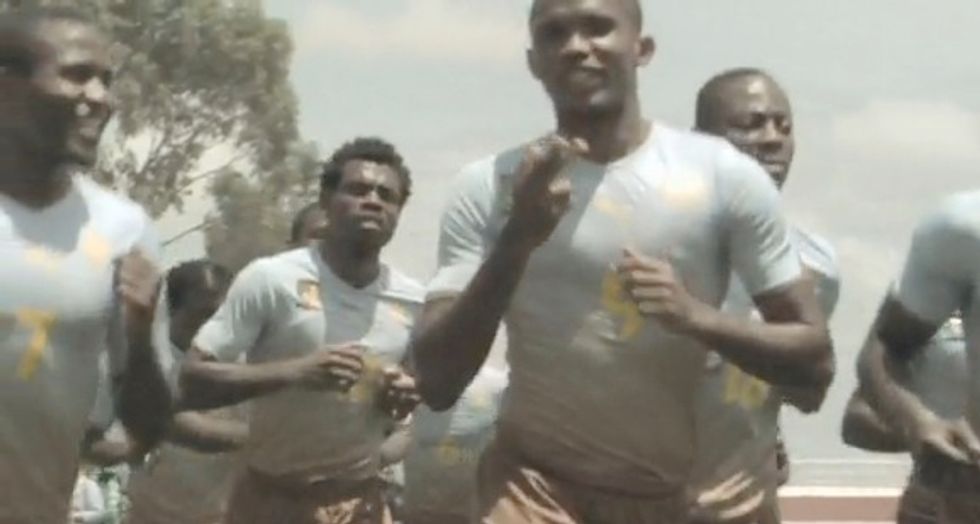 The sports world's eyes are on South Africa this month, as soccer's World Cup extravaganza gets under way. You may have heard that this is the first-ever World Cup in Africa. Along with the scheduled thrills of the 32-nation tournament, expect to see near-endless footage of cute African kids kicking balls on dirt fields or through shantytowns to multicultural soundtracks.
And this is not at all a bad thing, politically or aesthetically. This Puma ad featuring Gnarls Barkley (below) is cool, beautiful, and inspiring. But the United Colors of Soccer approach does sand some of the rougher edges off African sporting culture.
---
[youtube]http://www.youtube.com/watch?v=vAX1UCpLBoA
Take, for example, the racially charged nature of sport in the World Cup host country. As Matt Damon and Morgan Freeman dramatized in Invictus, South Africans traditionally viewed soccer as a "black" sport, while rugby sits at the center of "white" sports culture. The Springboks' shock victory in the 1995 rugby World Cup provided a stirring moment of national unity, but South Africa's two major football variants remain largely segregated.
Sometimes the split has its charming side—midfielder Matthew Booth has become a cult hero with the national team largely because he is usually the only white player fielded by Bafana Bafana. And some signs do suggest that South African sports fans want to bridge the divide. As this excellent New York Times video shows, the largely white fanbase of the wildly popular Blue Bulls rugby club recently traveled to the legendary black township of Soweto for a match. While this one-off event won't solve South Africa's enduring political questions, the revelry after the Blue Bulls' win does emphasize that when it comes to sport, nothing unites like victory. (And, of course, beer.)
Not much is expected of Booth and the boys in the World Cup—but that was the case for the 'Boks in 1995, as well. This landmark World Cup could yet prove to be another signal moment in South Africa's post-apartheid sports history.