Articles
X Marks the Spot (Where There Won't Be a Bus Anymore)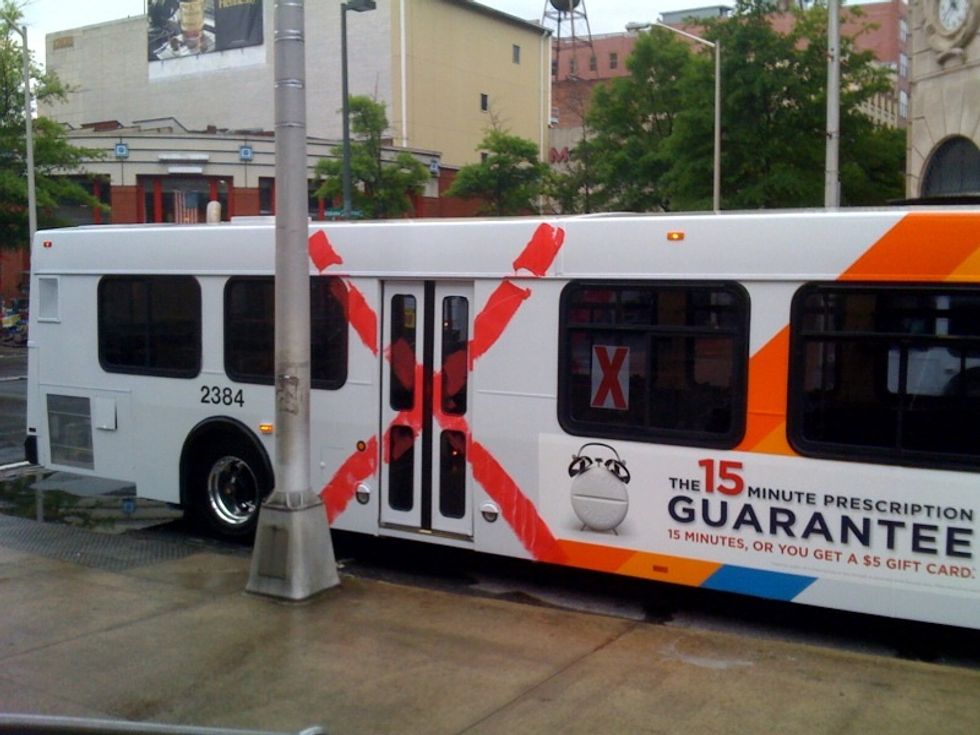 ---
Now would be a great time to improve public transportation in our cities. It's a clean, efficient, and cheap, and people are looking for alternatives to cars. But this recession has hurt budgets at all levels of government, so public transportation systems are actually
cutting back in a big way
just when they should be expanding.
In Atlanta, to protest a new round of cuts that would force its MARTA system to scale back service by 30 percent, transit workers have
painted red Xs on a third of the city's buses
. It's a good way of making the problem real for the people who use the system (and getting some media attention). And given that nearly half of the 100,000 people who use the system every day
don't have another alternative
, the stakes are high.