For People Who Give a Damn.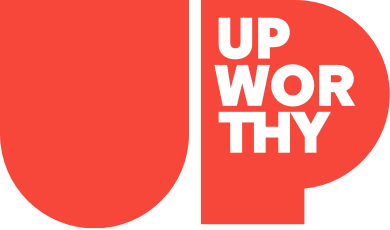 Stories Worth Sharing.
Sign up for the Good newsletter:
(c) GOOD Inc. All Rights Reserved.
PS. You are doing great. Keep it up :<)
This website uses cookies in order to enhance your experience. Please review our Privacy Policy to learn how we may use cookies and how you can change your browser settings to disable cookies. By continuing to use this website without changing your settings, you consent to our use of cookies.
THE DAILY GOOD
Start your day with
Millions of people in over 150 countries across the globe marched for lawmakers and corporations to take action to help stop climate change on Friday, September 20.

The Climate Strikes were organized by children around the world as an extension of the of the "Fridays for Future" campaign. Students have been walking out of classrooms on Fridays to speak out about political inaction surrounding the climate crisis.
"We need to act right now to stop burning fossil fuels and ensure a rapid energy revolution with equity, reparations and climate justice at its heart," organizers say.
There's no doubt the visual images from the marches send a powerful message to those on the ground but especially those watching from around the world. GOOD's own Gabriel Reilich was on the scene for the largest of the Climate Strikes. Here are 18 of the best signs from the Climate Strike march in New York City.

The Planet
UPDATE: 8/14/19:
City officials in Modesto, California have denied a request from Don Grundmann, who wanted to organize a "straight pride parade. The proposed event generated a national controversy, which was only heightened after Grundmann "accidentally" admitted to having racist, nationalistic and, of course, homophobic views.
Modesto officials cited safety concerns surrounding the straight pride parade and noted that organizers, i.e. Grundmann, had not obtained the necessary insurance coverage for such an event.
"There's many, many new plans. Five at least, maybe 10," Grundmann said while appearing at City Hall on Tuesday to outline his backup plans. When pressed for specifics, he reportedly had ... nothing.
Technically, he can still re-apply to have the event held in a non-residential part of the city if he is able to obtain insurance coverage but local affiliate ABC7 said that is an unlikely scenario.
And if he does somehow get his straight pride parade up and running, Grundmann is likely to face a counterdemonstration far larger than his actual event.
"Our community is made up of every color of the rainbow and every marginalized community is in fear of them bringing violence," local opposition activist Chris Holland told CBS.
Original story begins below:
Perhaps you've heard of Don Grundmann, a California man who founded the National Straight Pride Coalition. The organization's goal is to defend "heterosexuality," "Caucasians," "Western Civilization," and, of course, promote "nationalism," according to his website. He's garnered attention for partnering with Modesto resident Mylinda Mason to hold a "Straight Pride" event later this month. At a meeting with the Modesto City Council Wednesday to defend his intentions, Grundmann revealed the truth about his organization, a "totally peaceful racist group," leaving the audience and council members in a fit of laughter.
Don Grundmann Gaffe "We're a totally peaceful racist group" www.youtube.com
Culture
THE DAILY GOOD
Start your day with
THE DAILY GOOD
Start your day with something GOOD.