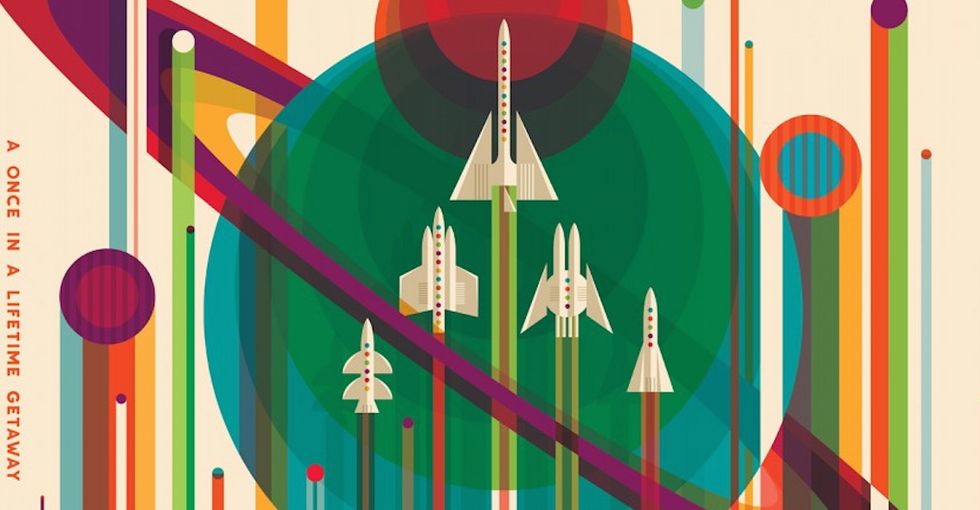 The NASA Jet Propulsion Laboratory has released a series of stylish, imaginative posters advertising fictional vacations in outer space. From "Experience the Mighty Auroras of Jupiter" to "Mars: Multiple Tours Available," these 14 posters promote, essentially, the power of imagination.
"Imagination is our window into the future," says the website. "These visions of the future can become a reality. As you look through these images of imaginative travel destinations, remember that you can be an architect of the future."
---
You can click on the thumbnails and download a free poster-size image, along with information about how today's discoveries are paving the way for exploration.