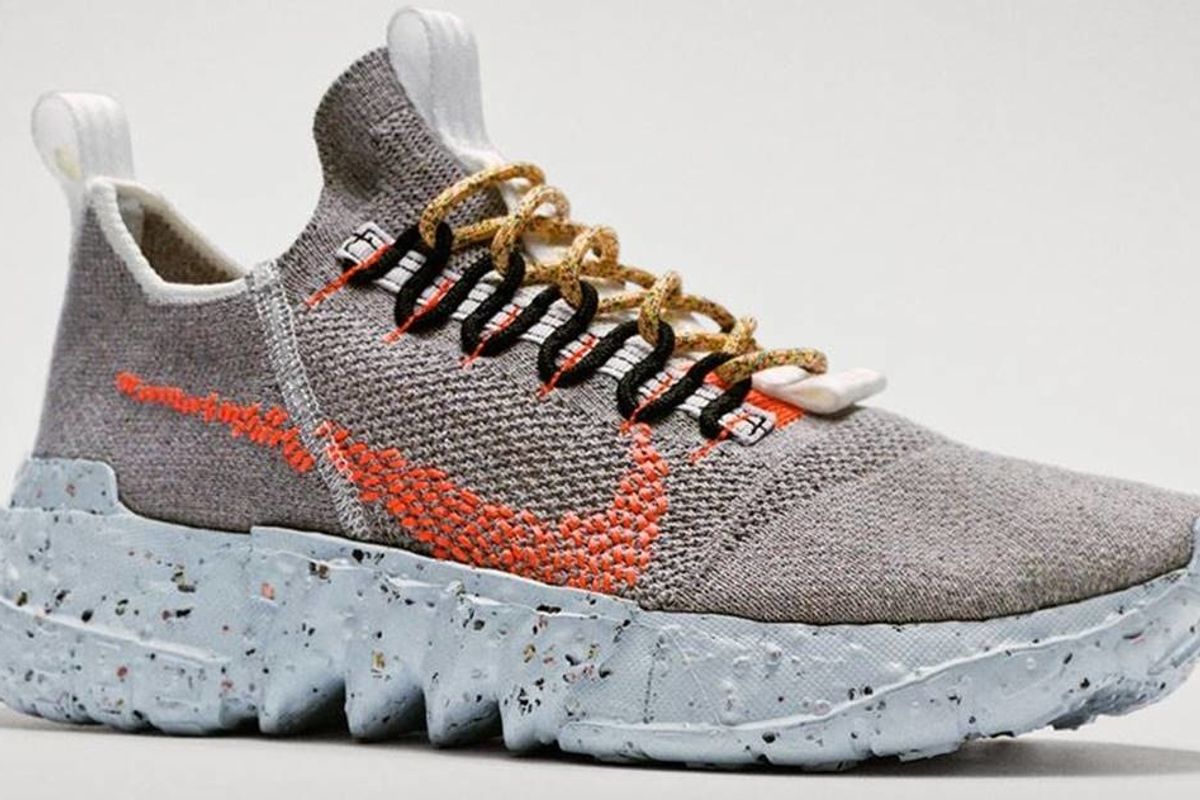 via Nike
NASA has a fancy term for using materials it finds in space to help propel its missions forward, "in-situ resource utilization" (ISRU). ISRU is the process of collecting, storing, processing, and using objects to replace those brought from Earth.
Let's say NASA wanted to visit Mars and knew there are building materials on the planet. Instead of wasting resources flying the materials from Earth, the astronauts could harvest them on Mars instead.
---
According to NASA, "in-situ resource utilization will enable the affordable establishment of extraterrestrial exploration and operations by minimizing the materials carried from Earth."
Nike is using the same strategy for a new pair of limited-release sneakers that it claims have its "lowest carbon footprint" ever.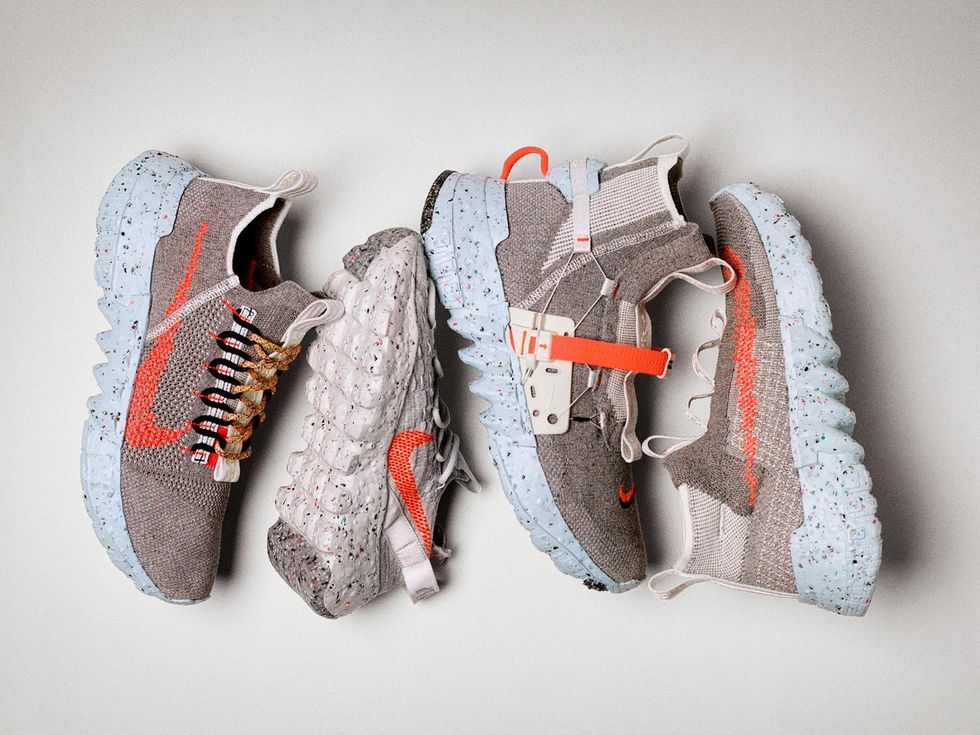 via Nike
"There's this idea in space exploration that if you're going to fly to the moon or fly to Mars and stay there and do something, you have to create things with what you find there," said Nike designer Noah Murphy-Reinhertz.

The new, aptly-named Space Hippie line of sneakers are made from "space junk" or the scraps of material that Nike has collected from its factory floors. "It is about figuring out how to make the most with the least material, the least energy and the least carbon," John Hoke, Nike's chief design officer, said according to Deezen.
"It's changed the way we look at materials, it's changed the way that we look at the aesthetics of our product," he added. "It's changed how we approach putting product together," he continued.
Nike says that the new shoes are its first attempt at joining the circular economy. This emerging business strategy aims to eliminate all waste and pollution from manufacturing.
"We believe the future for product will be circular," Seana Hannah, vice president of sustainable innovation at Nike, said. "We must think about the entire process: how we design it, how we make it, how we use it, how we reuse it and how we cut out waste at every step. These are the fundamentals of a circular mindset that inform best practices."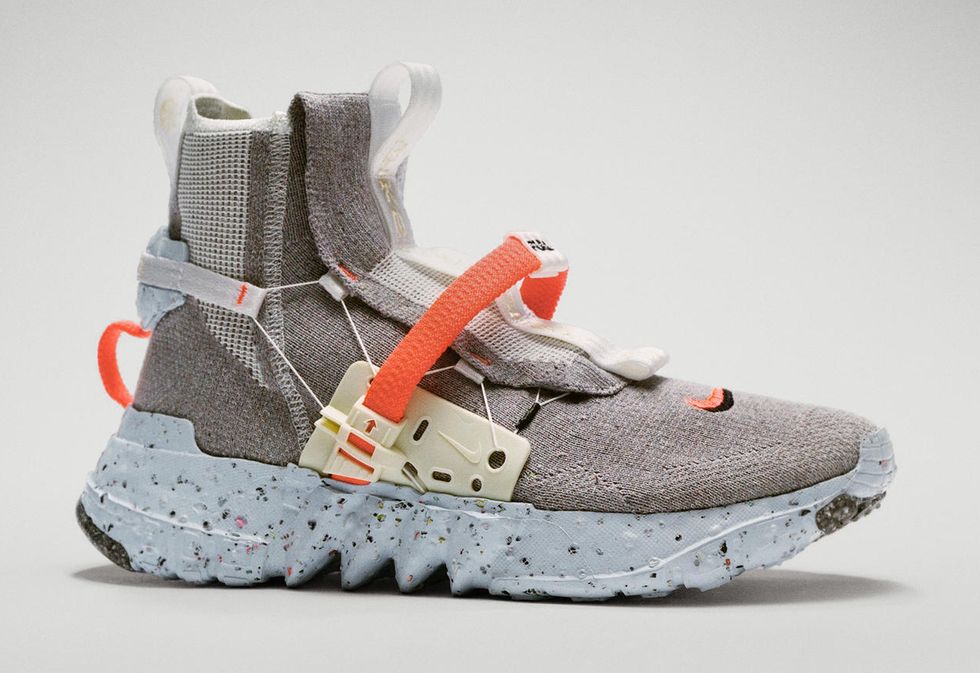 via Nike
There are four different versions of the shoe, Space Hippie 01, 02, 03 and 04. The shoes are mostly gray with bright orange accents, including the brand's iconic Swoosh logo.

The shoe's upper portion is constructed with Nike's "space waste yarn" which is made up of 100% recycled materials including textile scraps, T-shirts, and plastic water bottles. Nike says that the entire upper part of the shoe is made from 90% recycled materials.
The shoe's sole is far less sustainable. It's a combination of standard Nike foams and 15% recycled waste rubber.

Although the shoe is limited-edition, it feels like a glimpse into the future when the most important aspect of what we wear is less about style and more about substance. And by substance, we mean that actual materials that go into the shoe.
The Nike Space Hippie will be available later this spring to members of Nike House of Innovation flagship locations.