Design
Japanese artist makes incredible sculptures of 'Tom and Jerry's' most absurd scenes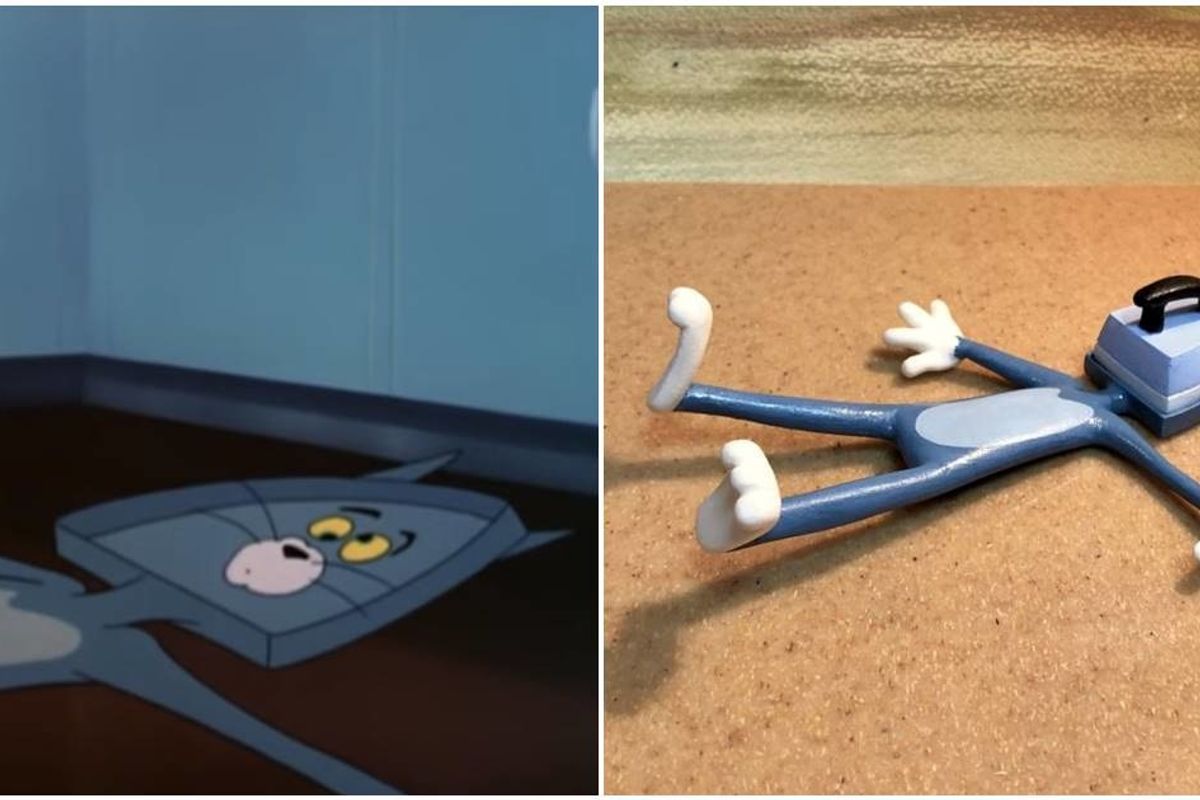 via Taku Inoue / Twitter
"Tom and Jerry" animated shorts follow the countless attempts of a cat named Tom to capture his friend Jerry, a mouse.

The two have genuine affection for each other although they are constantly ensnared into a literal game of cat-and-mouse where Jerry almost always wins and Tom winds up getting pulverized.
The show is either a monument to Tom's perseverance to catch the mouse or his stupidity because he never achieves his goal.
---
The series was first created by William Hanna and Joseph Barbera and, over the years won seven Academy Awards. The original series of animated shorts was created from 1940 to 1967 and has been the source for numerous spin-offs over the years.
"Tom and Jerry" was undoubtedly the inspiration for Bart's favorite show on "The Simpsons," the ultra-violent duo Itchy and Scratchy.
It has also been an inspiration for Japanese sculpture artist Taku Inoue who has created perfect sculptures of the duo — most of them being hilarious depictions of Tom being injured.
"A lot of people have seen (my sculptures) and I'm very surprised," Taku told BuzzFeed. "Tom and Jerry had a big impact on my childhood, it's influential to my creative work."
Taku features his sculptures and the process behind them on his Twitter and Instragam feeds.
Here are a few of his ingenious creations.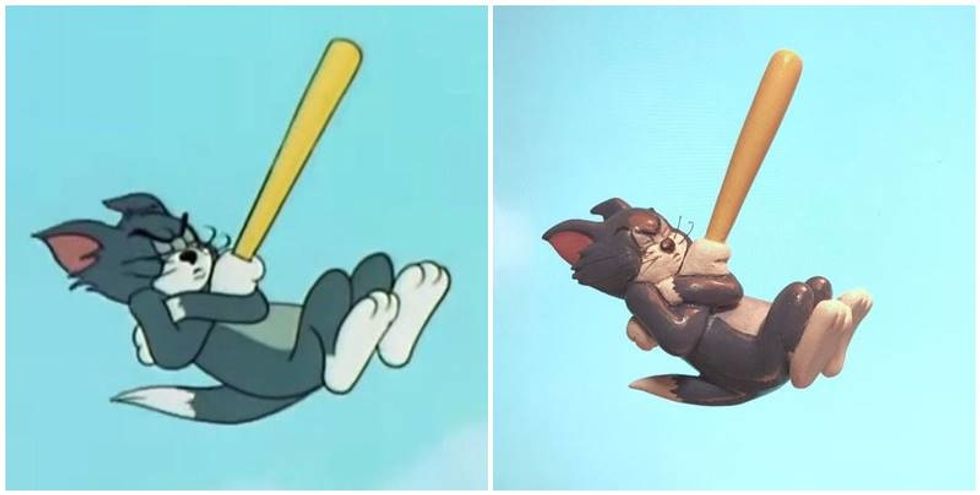 Taku Inoue / Twitter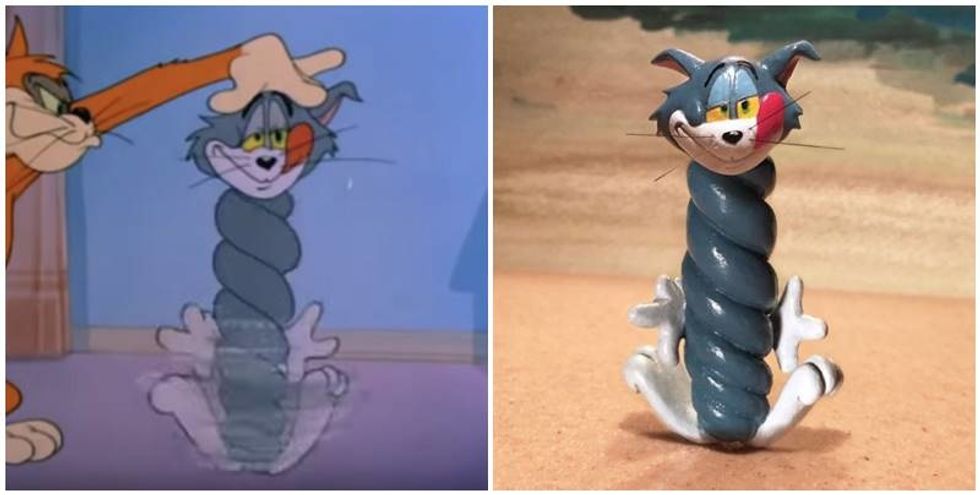 Taku Inoue / Twitter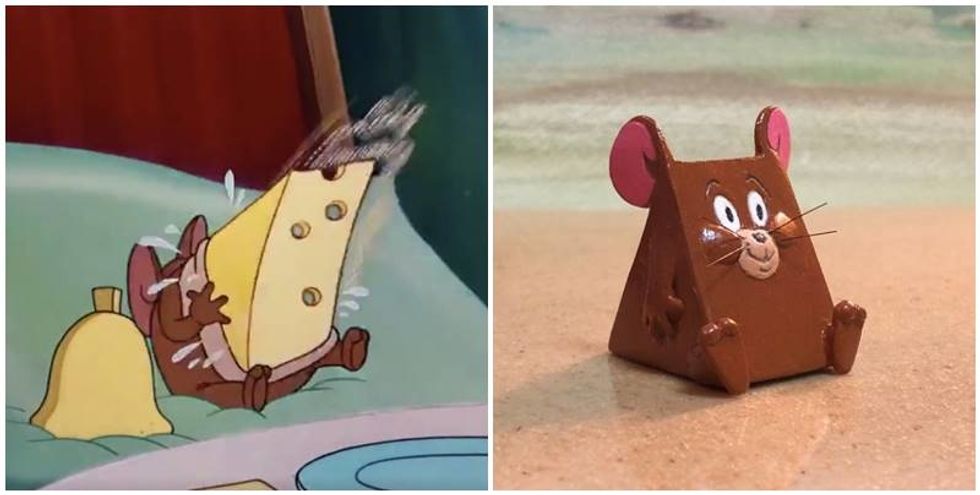 Taku Inoue / Twitter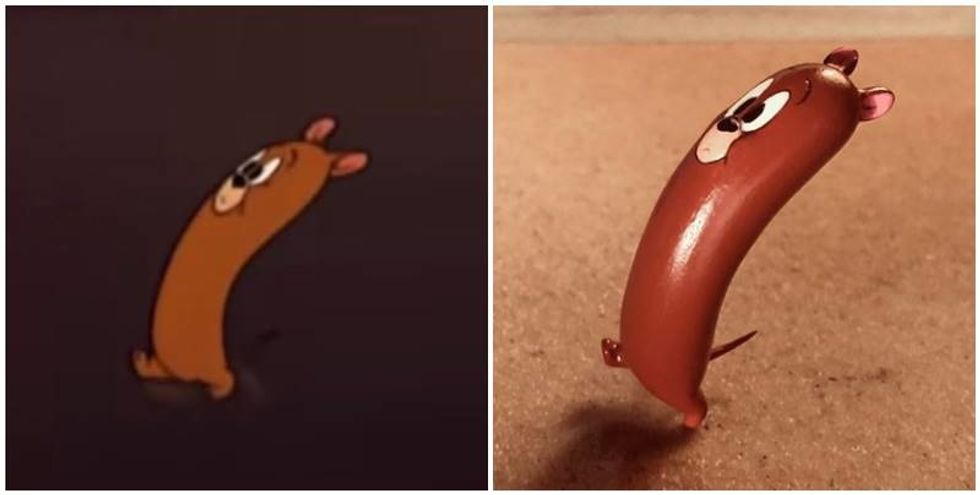 Taku Inoue / Twitter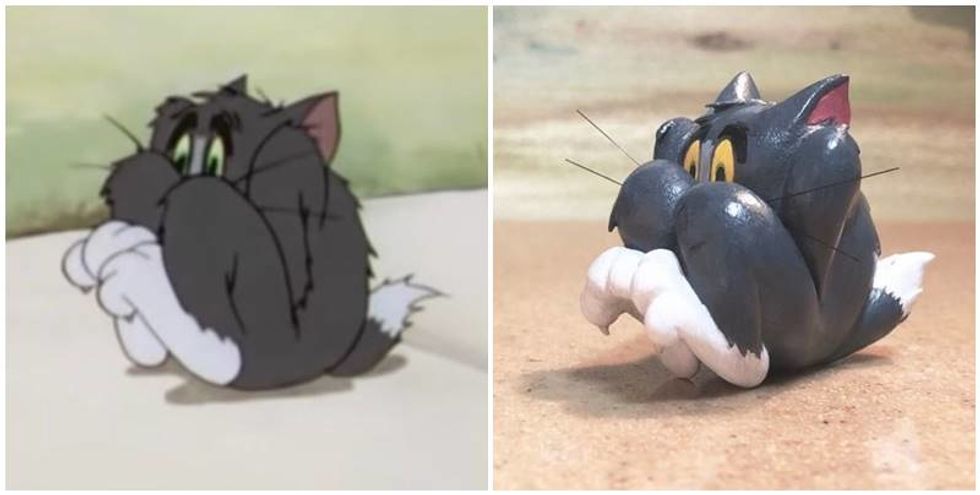 Taku Inoue / Twitter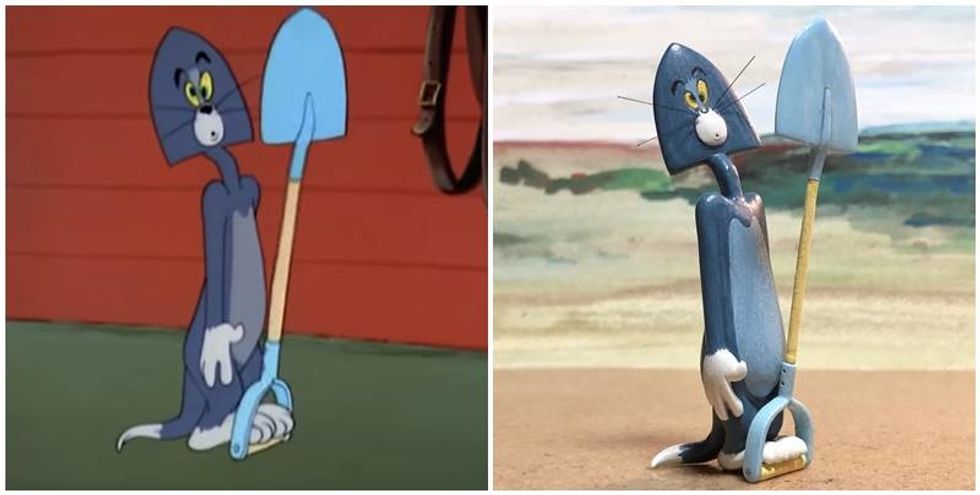 Taku Inoue / Twitter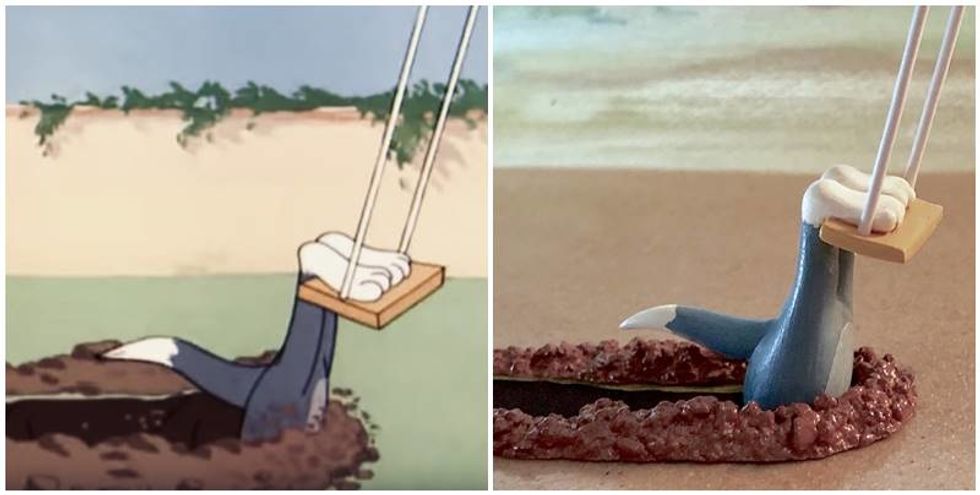 Taku Inoue / Twitter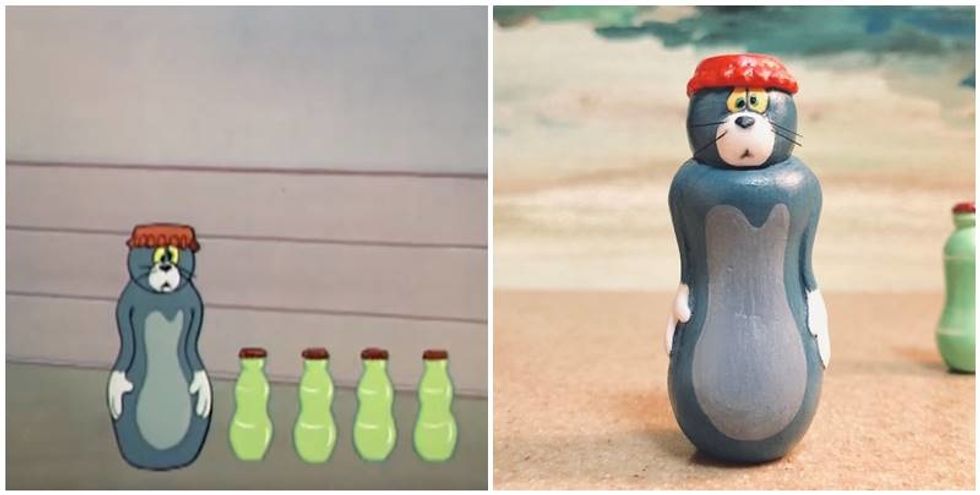 Taku Inoue / Twitter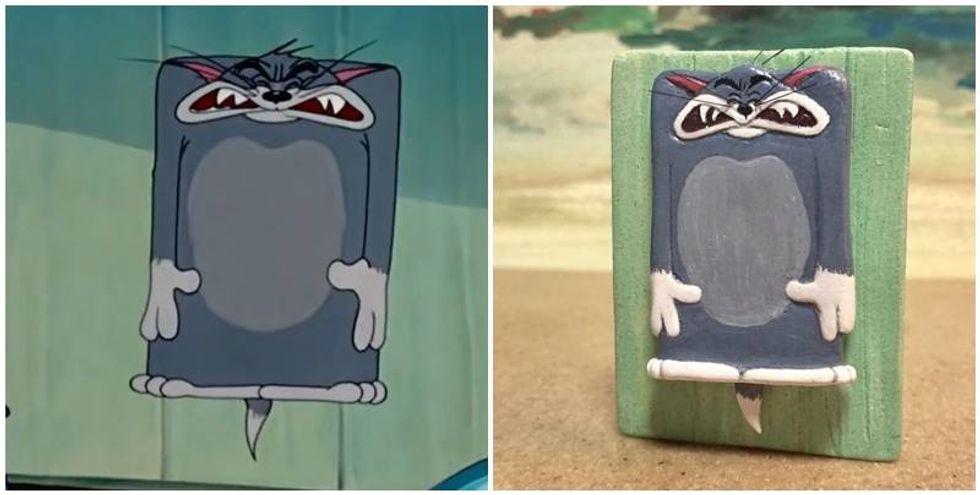 Taku Inoue / Twitter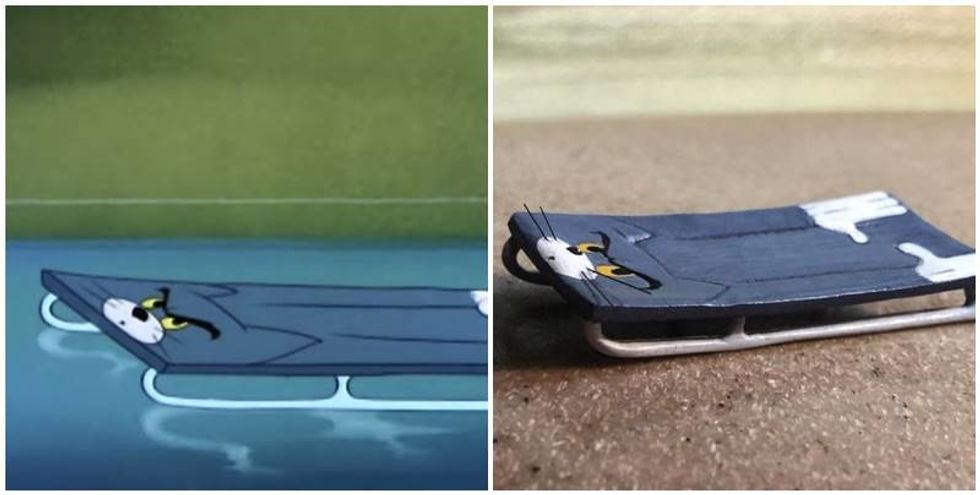 Taku Inoue / Twitter