Sports
Both penned letters praising the technology that saved his life.
IndyCar driver Scott Dixon was involved in a shocking and terrifying crash over Memorial Day weekend 2017 that many consider among the most violent of the season. The driver, who hails from New Zealand, was able to walk away from the wreckage unscathed, but that didn't stop the worry among his fans, including one 9-year-old girl.
Here's a video of the crash:
---
Dixon was the driver of the airborne, flaming car.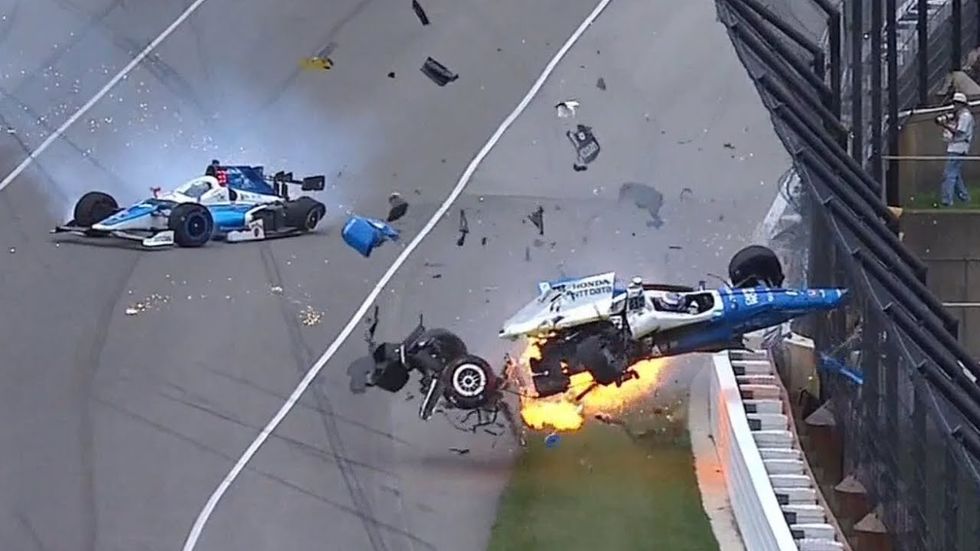 YouTube
His young fan, Lucy, sent a touching letter to the IndyCar corporate offices thanking them for implementing the technology that kept her favorite driver safe.
Dixon responded with a note of gratitude to both Lucy and the governing body for the technology that allowed him to walk away from the crash.
He also took time to make a surprise stop to visit Lucy; they both reside close to Indianapolis.