Articles
118,450 and Counting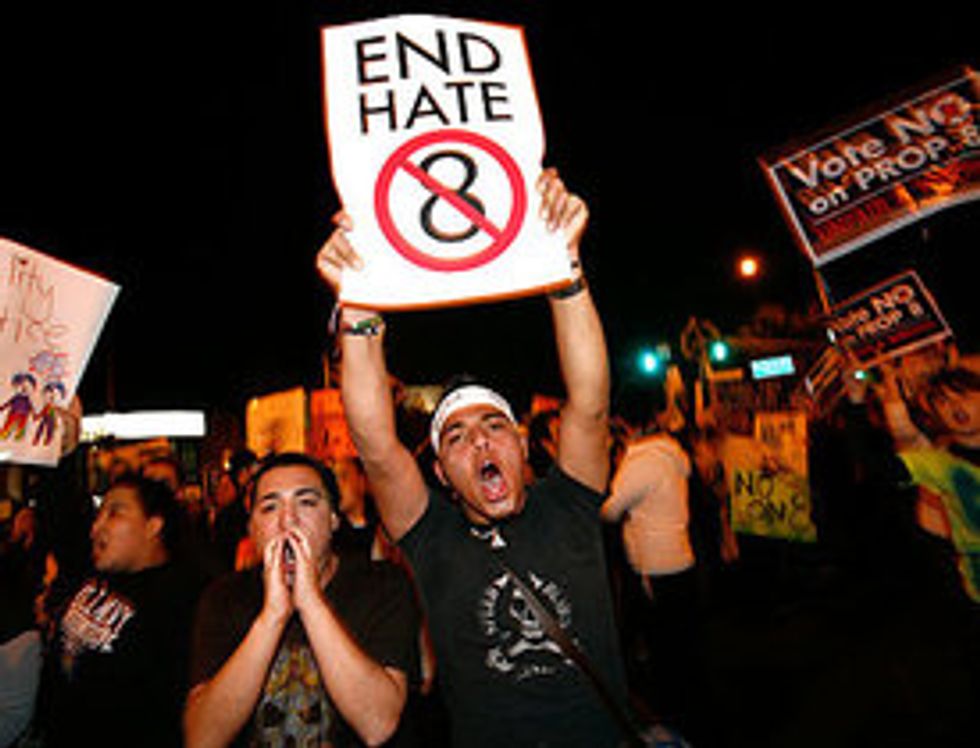 ---
At the time of this posting, 118,450 have signed
a petition to overturn Proposition 8
. We don't know how many signatures it might take to effect any legal change, but we do know how we feel about discrimination. Here's a bit of the text:
I, myself, and many Californians I know are disgusted with the hatred that the passing of proposition 8 brought. I am asking you to read this over, THE FACTS, not the propaganda. Open your mind for a minute, and realize that this is terrible for future generations as well. How do you know that your future children or grandchildren won't come to you and tell you they are homosexual? Wouldn't you want your child to live a life in which the love they found was supported? Plain and simple, if you are an American, you should believe in preserving the constitution. Proposition 8's passing took away the 14th amendment for a group of people, and I would like to give it back.
The rest of the petition delineates the "facts and fictions" of the measure (and its supporters' campaigns). You can sign it
here
.
Thanks, Elizabeth.
Photo via
LATimes
.