Articles
Image of the Day: A Map of Facebook's World
If the world existed only as defined by Facebook friendships, this is what it would look like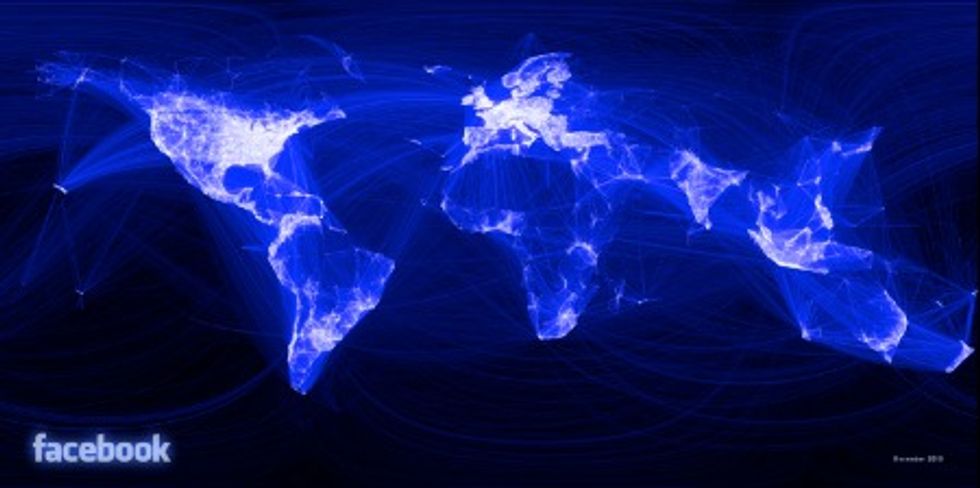 A Facebook intern named Paul Butler has created a fascinating piece: a
map of the world based only on Facebook friendships
. There aren't any lines here from anything but Facebook accounts and their links to friends in other cities.
Butler's methods
:
I defined weights for each pair of cities as a function of the Euclidean distance between them and the number of friends between them. Then I plotted lines between the pairs by weight, so that pairs of cities with the most friendships between them were drawn on top of the others. I used a color ramp from black to blue to white, with each line's color depending on its weight. I also transformed some of the lines to wrap around the image, rather than spanning more than halfway around the world.

---
It's interesting to note that Russia and China (all of Central Asia, really) are almost nonexistent. As is the west coast of Australia, which is slightly more shocking. You can see a larger version of the image here.
Via Gawker