Articles
A New Cafe Owner Forages and Finds a Fresh Take on Sustainability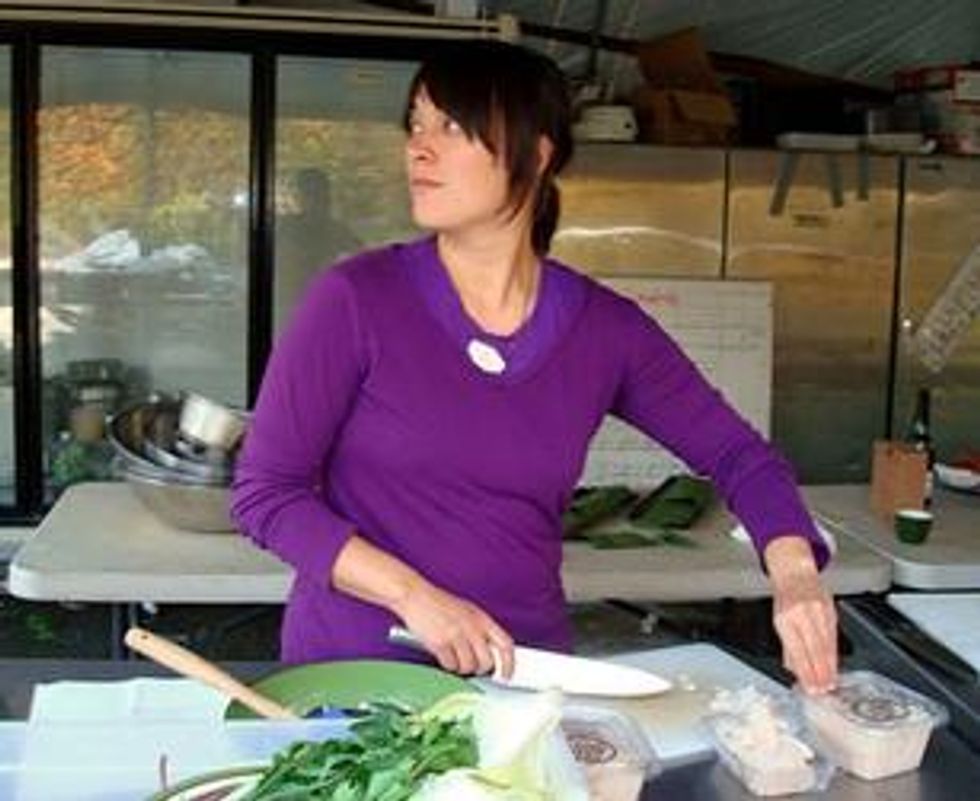 ---
The cafe has an unusual location. In the middle of the city in a strip mall, the eatery calls Subway its next door neighbor. And guess which one my hungover friend wanted to eat at? "It's a bit pricey," he sighed, ordering a huckleberry mimosa that cost about the same as a foot-long sub. He wondered why he could get a full meal out of a
Biggest, Meatiest, Tastiest
, while his smaller fried egg sandwich cost a dollar more.
I explained that locally grown, carefully selected food was bound to be more expensive. Instead of arriving in cardboard boxes, the food at Nettletown comes out of bins at farmers markets and from foraging deep in the surrounding Pacific Northwest forests. "Sounds fun. Maybe they should be paying us," he joked, picking up half his sandwich.
Owner Christina Choi works 80 to 100 hours a week deciding the menu, sourcing and serving the food, and—her least favorite part—paying bills. It's obvious the 32-year-old likes a challenge. She once threw together and published an
illustrated wild foods calender
in one month. And she co-founded a foraging company in 2001 when wild and sustainable food was still a radical concept.
GRIST:Can you tell me a little bit about your menu? What percentage is from foraging?\n
CHRISTINA CHOI:I wanted to have a casual cafe, not something where it was a different menu every day. It's hard when you want to do seasonal and wild food as much as possible to figure out a way to do that.
I have a lot of pickled stuff on the menu. I'm planning to pickle as many sea beans as possible and see if I can pickle enough to have year-round and then find a lot of storage space.
I'm keeping something wild or seasonal on almost every menu item. I would say a third of the vegetables I'm using are foraged.
Continue reading the full post at Grist.Photo via Grist courtesy of Christina Choi
\n