Articles
A Tremendous Waste of Time and Money Comes to a Just and Long-overdue End (Franken FTW)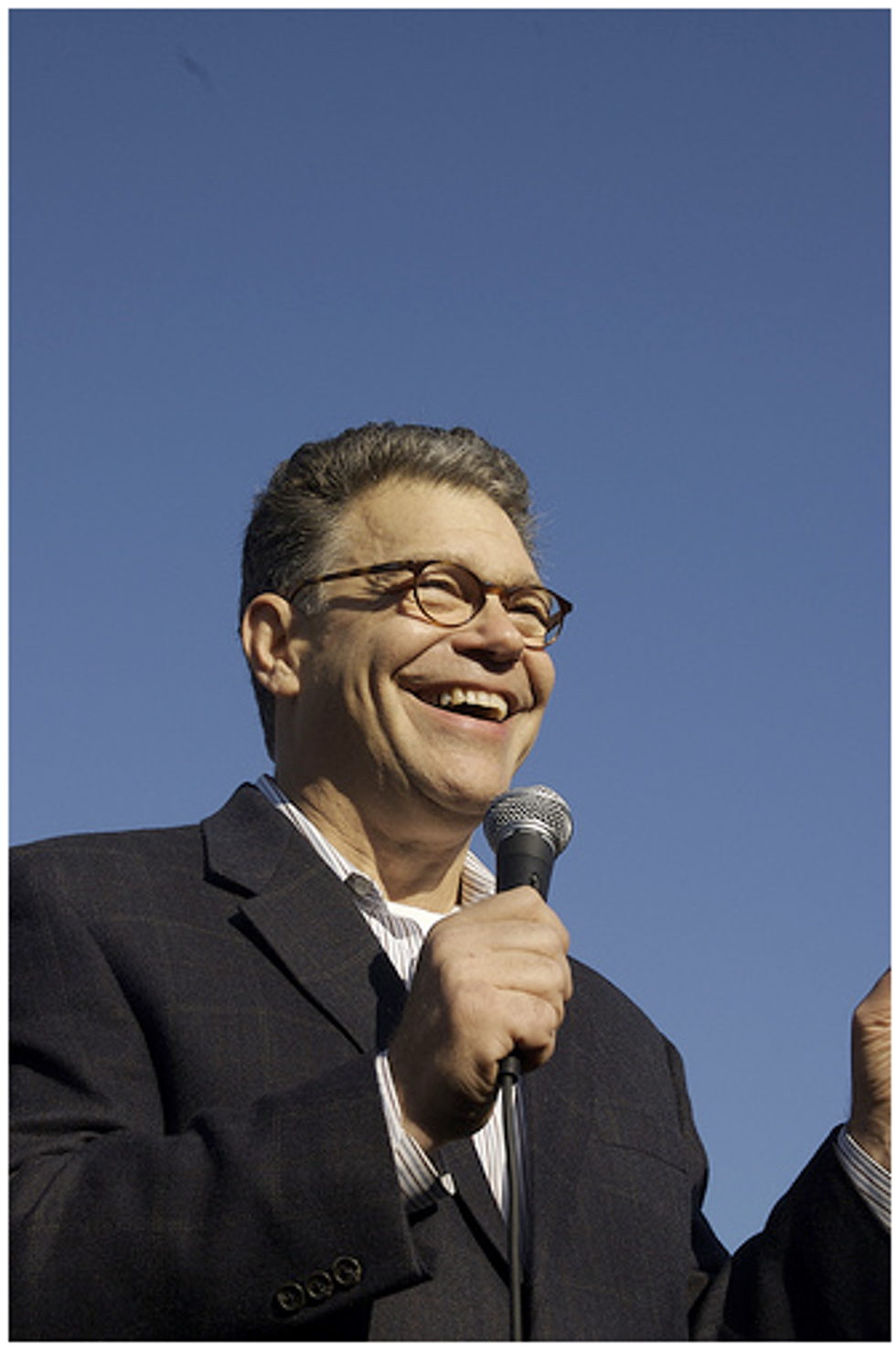 ---
Congratulations, Minnesota. It's taken 239 days, but you have yourself a Senator:
Al Franken
.As MSNBC's First Read (via
The Caucus
) explains, the two candidates (that is, Franken and Republican Norm Coleman) raised a combined $51 million (and spent $50.3, including at least $11 on the recount) for a race that saw two and a half million votes tallied and was decided by a mere 312. Zounds.It's not the first time that a major election has come down to such
a small number of votes
(need we remind you of
the sad story of Mike Freeley
?), nor it the first time a recount has taken longer than expected. But even as a media story it's been tough to endure. I can only imagine how trying it was for the candidates.I think I speak for everyone-or at least everyone at this desk-in saying "Thank God it's over." And just in time
for the climate bill to make its way into the Senate
no less.