Articles
A Weekend Odyssey in the Los Angeles River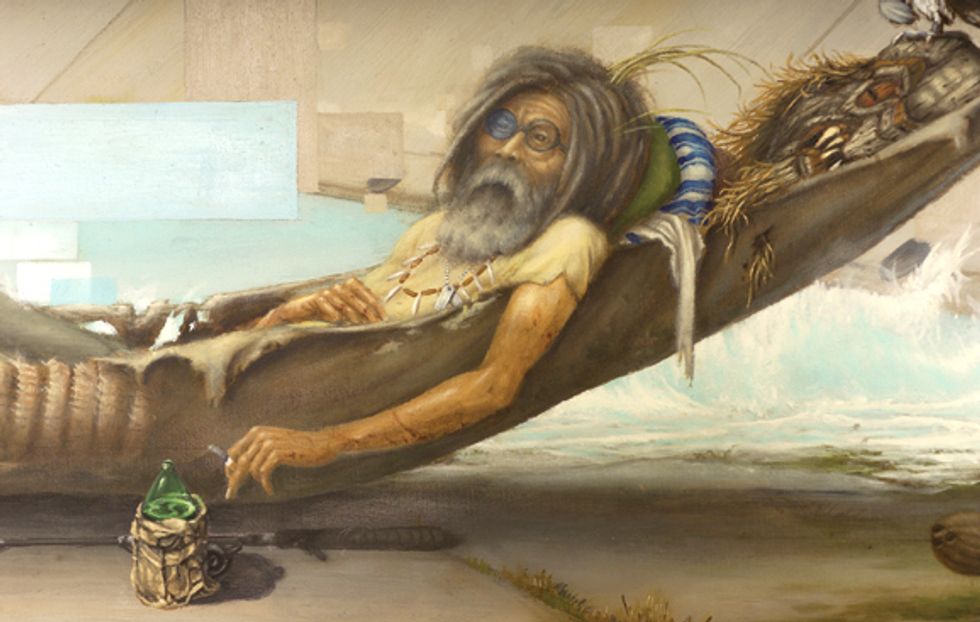 Noting the Los Angeles River's "industrial metamorphoses from free-flowing alluvial river to graffiti-covered concrete ditch," our friends at the Pasadena Museum of California Art examine the River and find in its degredated state a surprising wealth of inspiration. The current exhibition at the PMCA, "The Ulysses Guide to the Los Angeles River," explores the River's continual evolution, as a suffering ecosystem and as a canvas for artists. We highly recommend you pay a visit.
This Sunday, April 11, at 3 p.m., alongside the exhibit's incredible art, there will be a free panel discussion on the Los Angeles River revitalization movement. Panelists include Lewis McAdams, Friends of the Los Angeles River; Jeff Chapman, Center Director Audubon Center at Debs Park; and Mia Lehrer, Principal Mia Lehrer and Associates.
Next Friday, April 16, from 7 to 10 p.m., you can see a painting demonstration and DJ event featuring live mural painting by the artists in the exhibition and a party on the terrace. Admission is $5.
Here's a look at some of the art on offer.
(Image at top of post: Evan Skrederstu, River/Tropical [Detail], Oil on Board, 2004-7, 13 x 42 inches)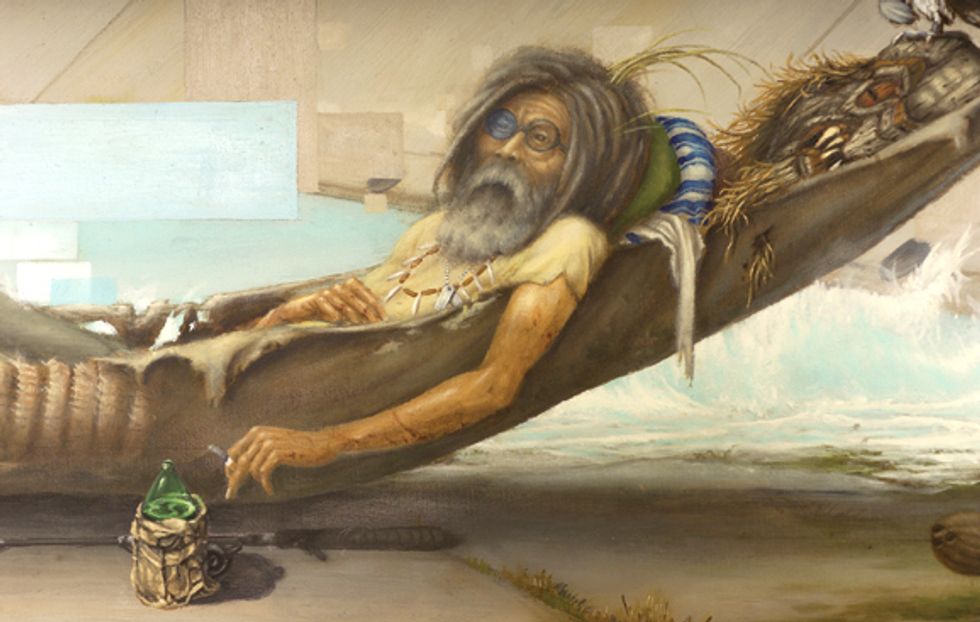 ---
Above: Christopher D. Brand, Evan Skrederstu and Steve Martinez, Old Cover, 2006, Acrylic on Board, 24 x 36 1/2 in, Courtesy of the Artists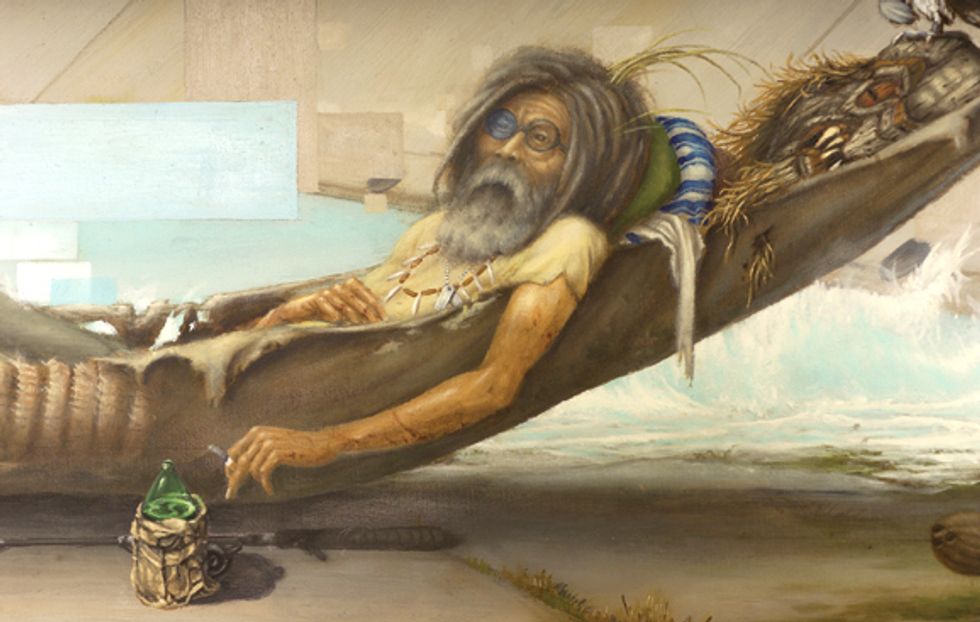 Above: Chaz Bojórquez, Arroyo Seco/Mexico Dreams, 1973-75, enamel paint, oil paint on linen, 52 ½ x 47 inches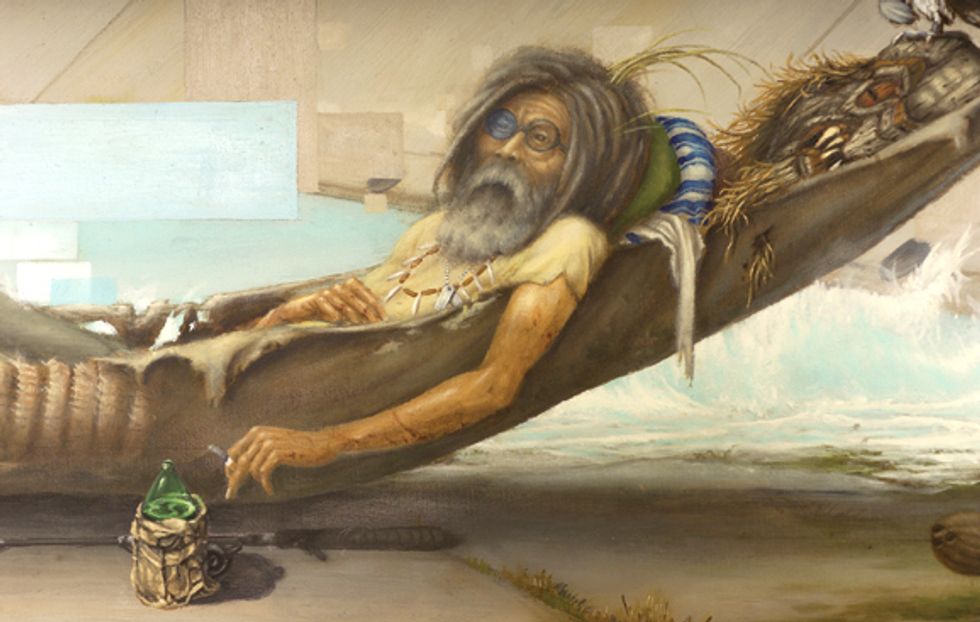 Above: Espi, The Right Side of Huell Howser's Brain, Acrylic on canvas, 2008, 36 x 36 inches