Articles
Al-Jazeera Goes Creative Commons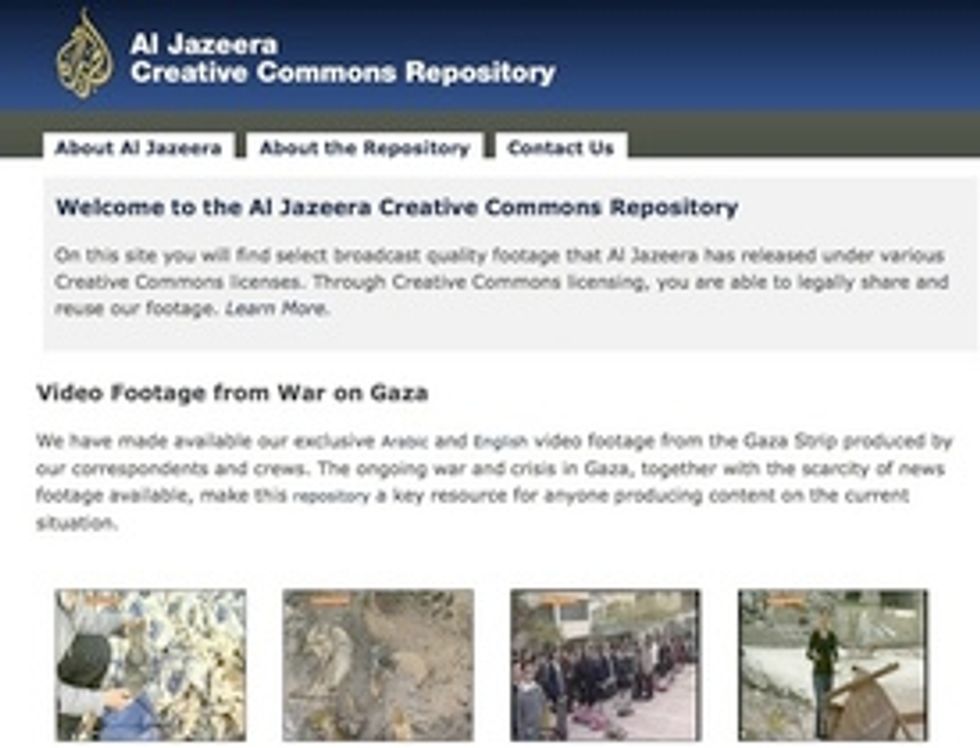 ---
Al-Jazeera has just launched a
"Creative Commons Repository."
Right now, the repository has broadcast quality video footage of the network's remarkable Gaza coverage available for free for commercial and non-commercial use.Their reporting provides a perspective you can't get elsewhere. As the
International Herald Tribune
noted
during the war: "In a conflict where the Western news media have been largely prevented from reporting from Gaza because of restrictions imposed by the Israeli military, Al Jazeera has had a distinct advantage. It was already there."