Articles
Americans Are Spending a Lot Less on Transportation These Days
It turns out staycations and public transportation saves you about $1,000 a year.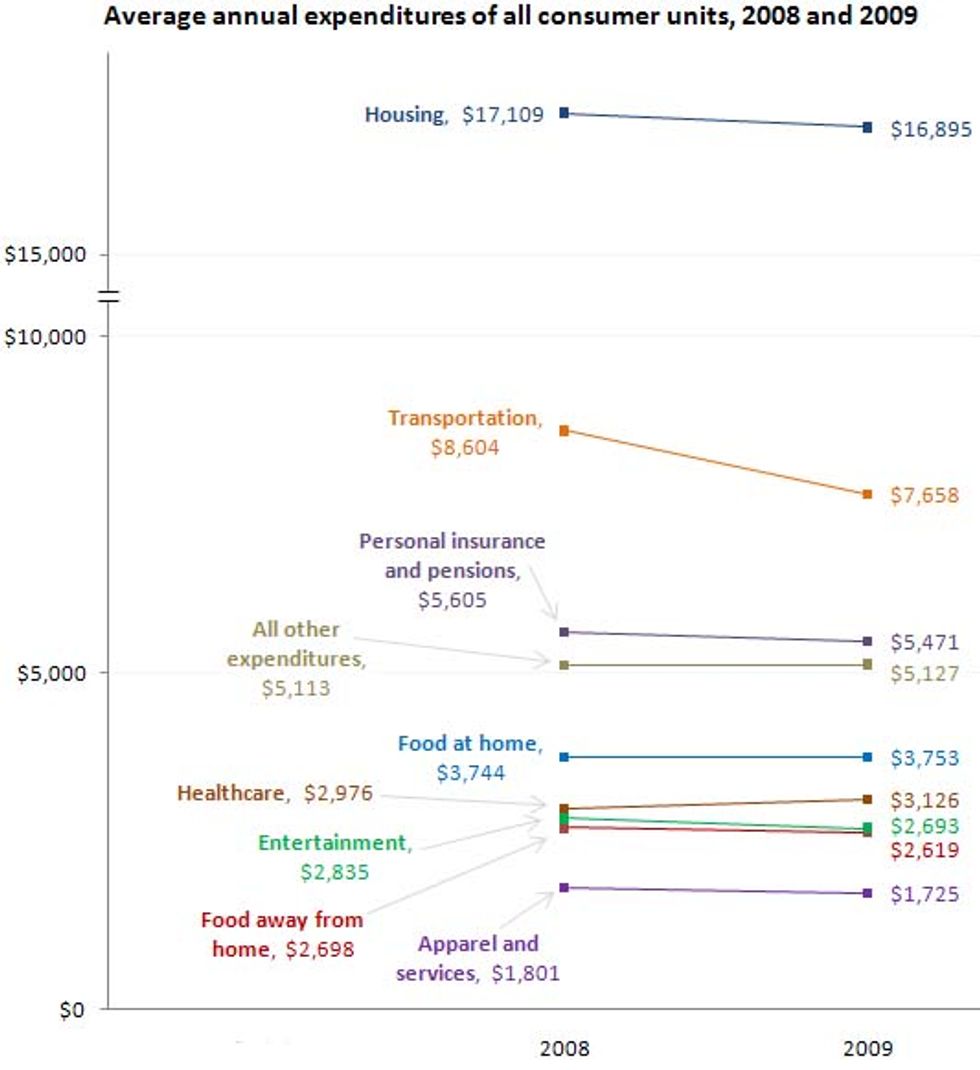 This is a picture of how Americans spent money last year, compared to the year before, according to the Labor Department's latest Consumer Expenditures survey.
As you can see, things are mostly flat, but there were little shifts to save money. As the Economix blog notes "as families reined in their nonessential spending, money spent on food at home increased (by 0.2 percent) while money spent on food away from home decreased (by 2.9 percent)."
---
The big change, though, is a huge drop in the amount of money people spend on transportation. What's going on there? Well, public transportation ridership hit an all-time high in 2009. And a few people probably opted for staycations. I wouldn't expect this trend to reverse anytime in the next decade.