Articles
Americans Own Fewer TVs ... Because We're Poorer
What do the rural poor and urban youth have in common? No TV. It's a good thing to see TV's ascendancy wane, but the reasons are depressing.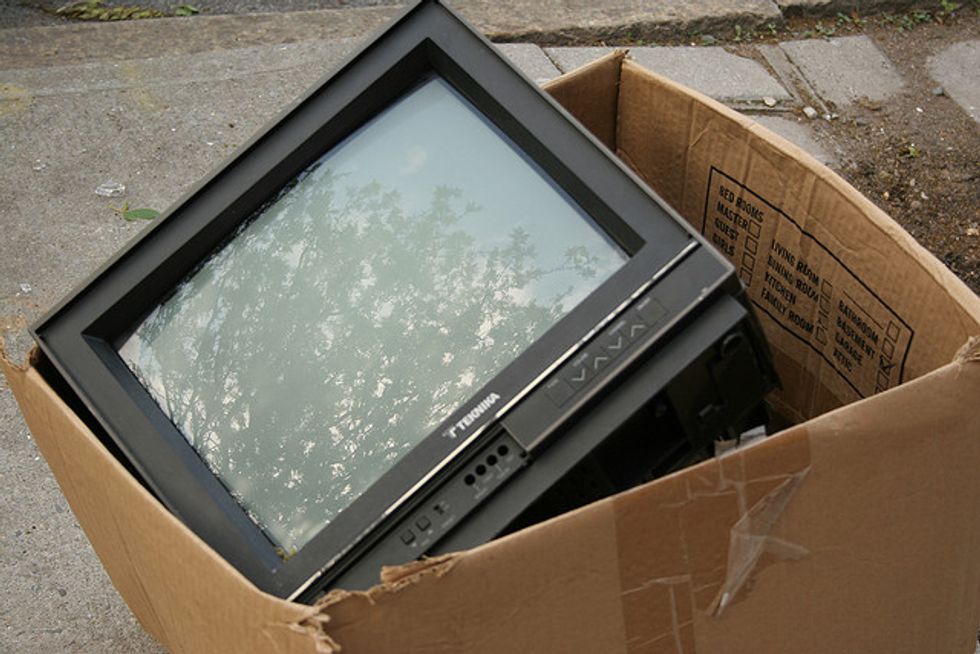 ---
Nielsen reports that fewer Americans own TVs as compared to last year. There are now 114.7 million homes with televisions, down from 115.9 million. That's still 96.7 percent of all households, but it is the first decline in decades. Poverty, the company says, is a factor.
As with previous periods of belt-tightening, the cost of owning a TV is a factor... Lower-income, rural homes were particularly affected.

\n
Last year, when Nielsen declared a one million household jump in TV ownership, the release came with charts, graphs, and location information all showing a steady march toward total television penetration. Not this time. But of course, it's not just tough times that's reversing the TV tide.
"Some consumers are clearly being driven by the economy to make choices on the media devices they purchase," said Pat McDonough, Senior Vice President at The Nielsen Company, in a statement. "Others are expanding their equipment to add more audio/video devices to their home. Still others may be deferring a TV purchase or replacing their TV with a computer."
This is also the first survey since digital TV replaced analog, making old sets obsolete without an adapter. So there have to be a few people out there who never got the converter and just tossed the whole box but didn't spring for a crisp new plasma yet.
As you'd expect, Nielsen also reported that more online video is a factor. But their data show that habit is not necessarily a replacement for TV, as people seem to use multiple platforms at once. Well, except for some millennials.
...a small subset of younger, urban consumers are going without paid TV subscriptions. Long-term effects of this are unclear, as it's undetermined if this is also an economic issue, with these individuals entering the TV marketplace once they have the means, or the beginning of a larger shift to viewing online and on mobile devices.

\n
So, young city slickers and rural families are driving the great TV decline of 2011. What comes next? Playing outside?
Image: (cc) by Flickr user view from 5'2".