Articles
Americans Watched More TV Than Ever in 2010
The average American watched nearly 40 hours of television a week in 2010. And he watched a lot of Fox News and Univision.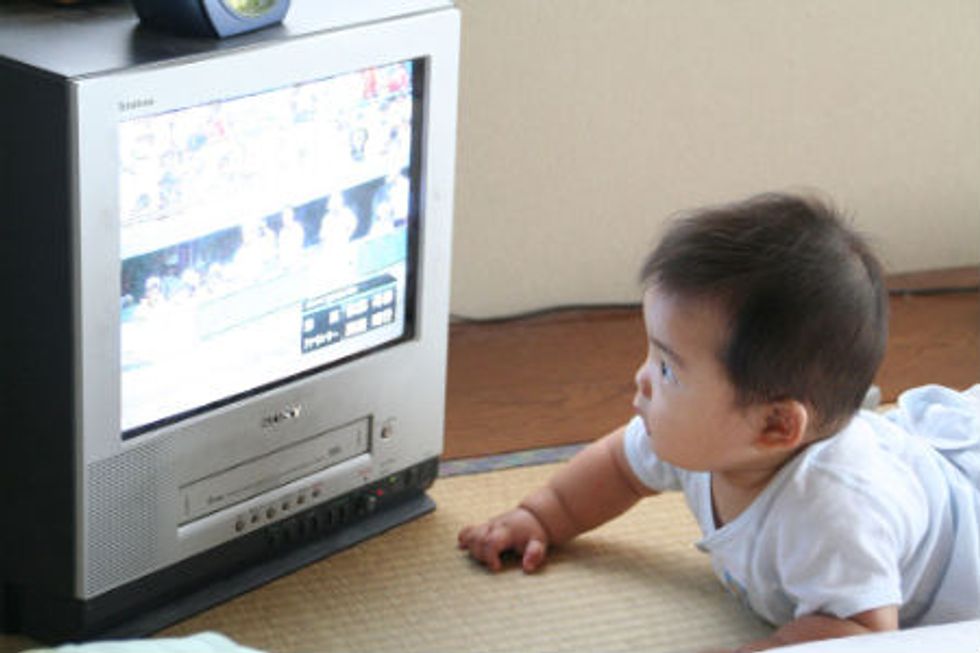 It's hard to imagine that, in an age when more people than ever are going to their computers, tablets, and smart phones for entertainment, television viewership would be at an all-time high. But
new Nielsen data
says that's the case.
According to the nation's leading advertising research firm, the average American watched about 34 hours of broadcast network and basic cable programming every seven days in 2010—that's a 1-percent jump from the year prior and just six-hours short of a full-time workweek. Fox remained the most beloved station to the ever-lucrative 18-to-49 demographic, and eight of the 10 top telecasts were football games.
---
Of course, The Simpsons and the NFL have for decades been major draws in the United States media market. Far more interesting—and far more telling about how America is changing—is the remarkable rise of Univision, the nation's biggest Spanish-language channel.
For the year [Univision] averaged a 1.5 rating among 18- to 49-year-olds and 3.7 million total viewers. On an otherwise quiet Monday last week, the finale of one of its telenovelas, "Soy Tu Dueña," or "I'm Your Owner," averaged four million viewers in that demographic, beating all the English-language networks for the night.

\n
When it came to cable news melodrama, for the first time in its history, left-leaning MSNBC beat CNN amongst all demographics, with the latter channel losing 34 percent of its total viewers.
Probably owing to the fact that it's the only station of its kind (read: conservative) in the cable news arena, Fox News remained the undisputed king of the news networks.
photo (cc) via Flickr user yoshimov