Articles
An App That Maps the Trees of New York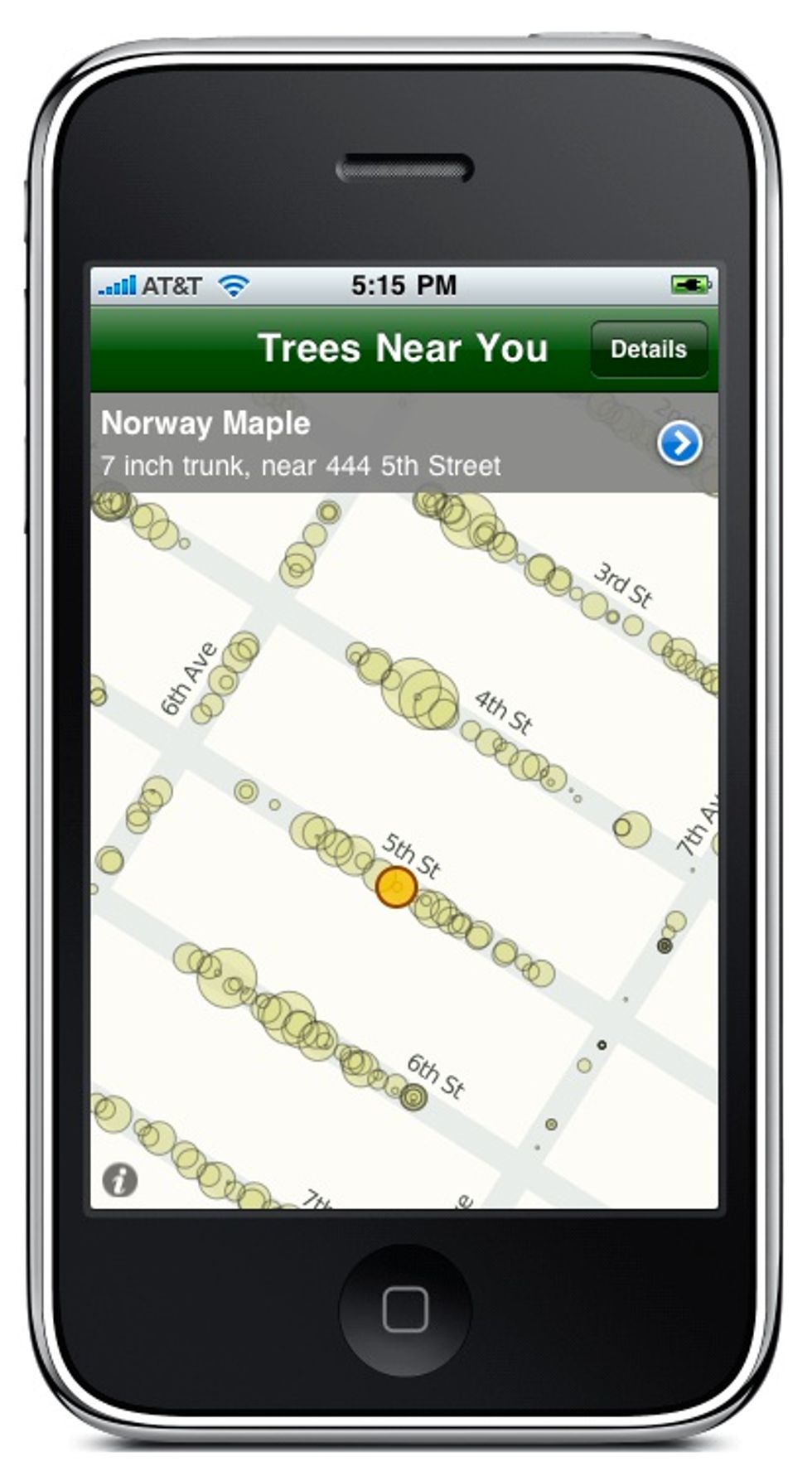 ---
Have a look at Brett Camper's brilliant iPhone app,
Trees Near You
.
Trees Near You helps you learn about more than 500,000 trees that live on New York City sidewalks. For any area of the city, from block to borough, you can see the different species that live there, and measure the environmental (and monetary!) benefits that these trees provide.
What a great way to help people learn about their surroundings. This is limited to New York City right now, but don't worry, in the near future we'll probably be able to just take a picture of any living thing with a smartphone and get it cataloged and identified.
Via Genius Town