Articles
Can FLOTUS Fight Fat?
Earlier today, Morning Joe featured a clip from Parks and Recreation, where kids in the fictional town of Pawnee, Indiana are "beefy, husky, big...
Earlier today,
Morning Joe
featured a clip
from
Parks and Recreation
, where kids in the fictional town of Pawnee, Indiana are "beefy, husky, big boned, plus-sized, chunk monsters," and hail from a country where if you "want to eat garbage, balloon up to 600-pounds and die of a heart attack at 43, you are free to do so."Enter Michelle Obama, who's campaign to fight
childhood obesity
, called "
Let's Move
," was signed, sealed, and delivered by
executive order
. With nearly one third of American kids obese or overweight, Obama is hoping to solve the crisis within a generation-so that children born today will ultimately reach a healthy weight by the time they're adults. (Prepared remarks can be found
here
.)Her plan includes improving nutrition and increasing physical education, making healthy food more accessible, especially in poor neighborhoods, and front-loading nutrition information on food packages so they might be more easily understood.But already
Republicans are balking
, that federal efforts to fight fat, to dictate what kids can and cannot eat, are impeding on personal freedom.
The Wall Street Journal
quotes Rep. Mary Bono of California: "You don't want the federal government to overstep its bounds. I don't believe that we should become the nanny state and start restricting dietary choices."Meanwhile,
USA Today
features
a neat mapping tool called the
Food Atlas
, run by the USDA, which shows that geography is destiny, especially in terms of determining which kids living where get fat.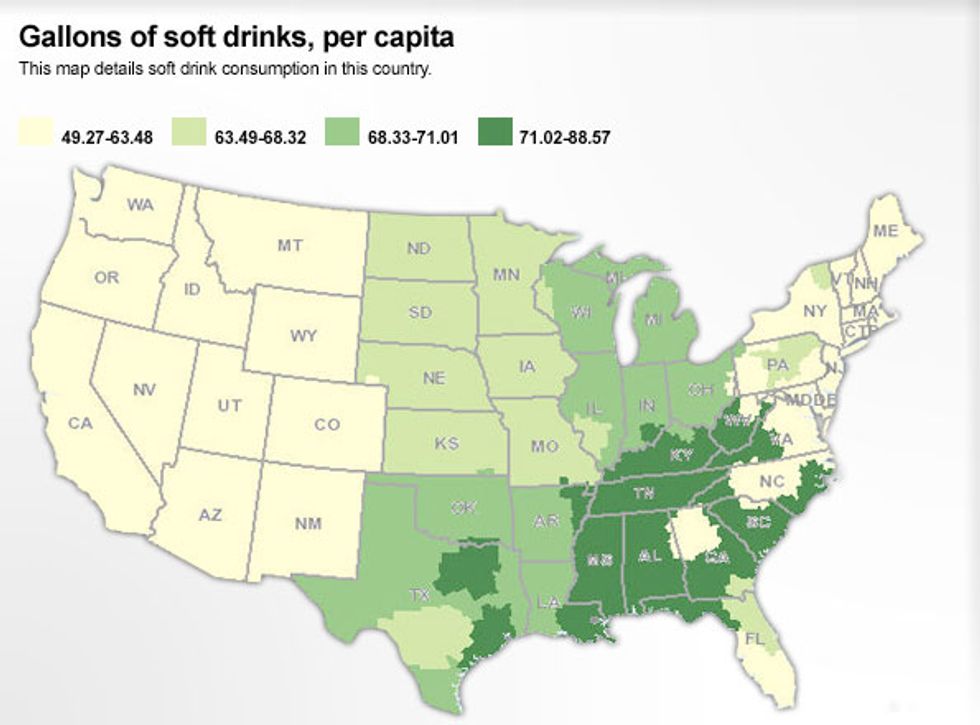 ---
So should the federal government be fronting this effort-or can it be done locally?
Photo via Getty Images.