Articles
Cheers! Introducing Our 2011 Holiday Wish List
This year, we are straight-up asking for stuff we really, really want.
No matter how hard you try to opt out of the conspicuous consumption of the holiday season, your relatives, friends, and Secret Santas are unlikely to stop showering you with generous gifts destined for the landfill. So this year, we're evading the awkwardness of unwrapping another ill-fitting sweater or poorly considered trinket by straight-up asking for stuff we really, really want. Presenting our GOOD Cheer Holiday Wish List, for GOOD revelers who care where their presents came from.
Check out the full wish list here, or click the images below to lock down gifts for your working, living, wearing, going, and playing game.
---
* Gifts for WORKING: Keep your day job with a sticky USB stick, a whale to cry into, and an inspirational poster that truly inspires (sorry bald eagles!).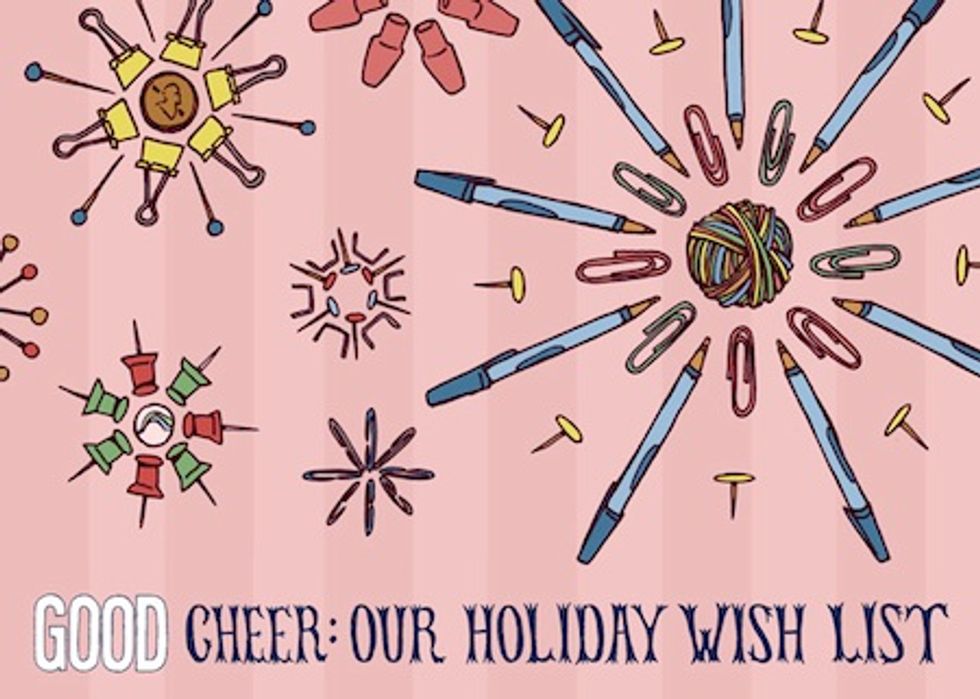 * Gifts for WEARING:
Deck yourself with a Knope on a rope, soap for you and the Gulf, and an accessory for deflecting the haters.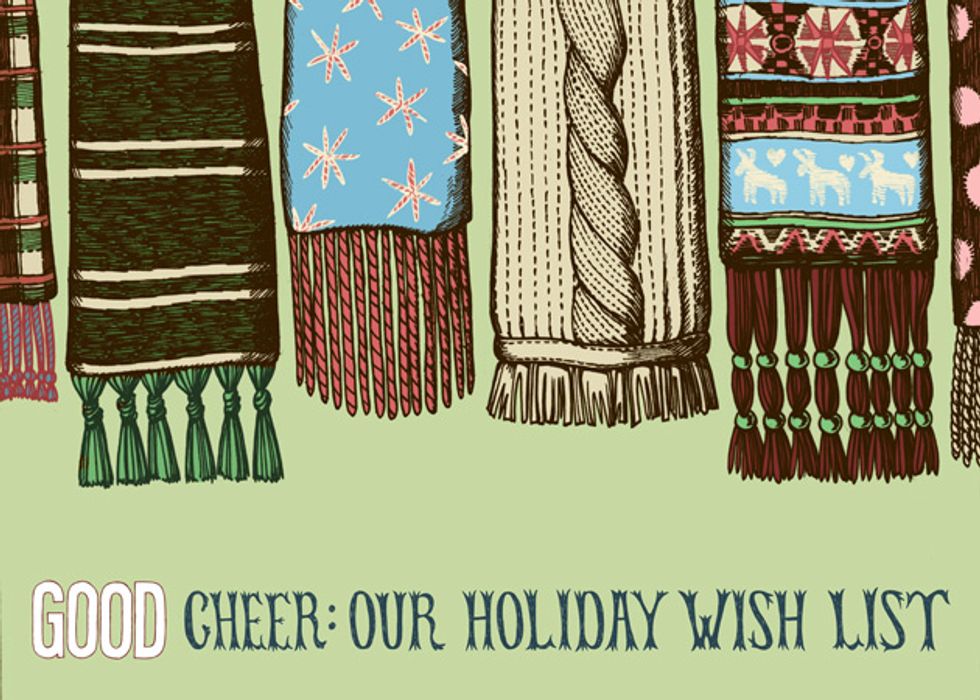 * Gifts for LIVING:
A clock for bending time, art for everyone, and snacks and jams sent straight to your door.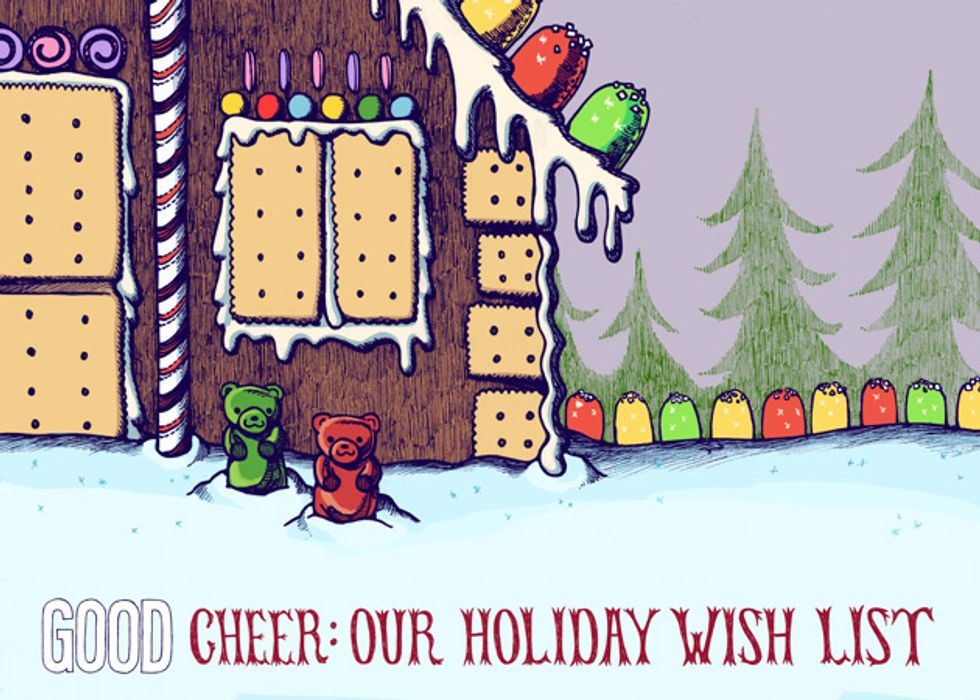 *Gifts for PLAYING:
Fool around with a DIY starry sky, a modern analog turntable, and book darts for the sad parts.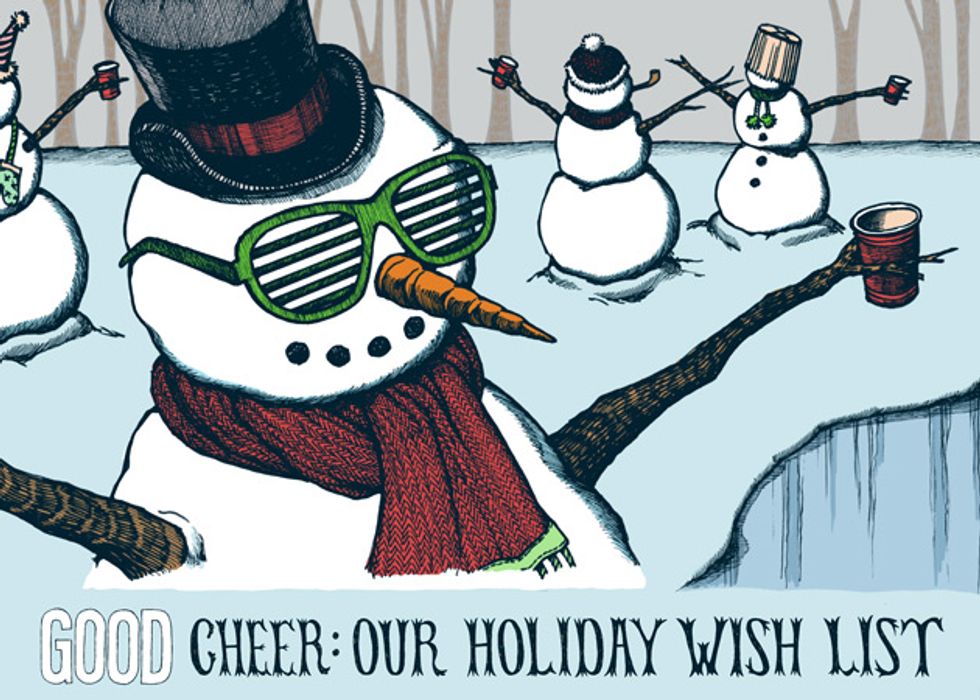 * Gifts for GOING
: Ship off with moonshine to go, a pretty first aid kid, anda camera for tapping the bro within.